With the modeling industry ever evolving, Yummy speak with talents Stephan Alidu and Nichita Zubco about their experiences emerging into the scene. Both represented by Onway Model Management, Lisbon, the two friends discuss their first time meeting in Milan and why music and writing allows "[their] souls to find a voice". Shot by Sasha Olsen in Costa da Caparica, the two friends form a photographic duo for Yummyzine 4.

The images are cropped/ made safe for online purposes, full images available inside Yummyzine Issue Three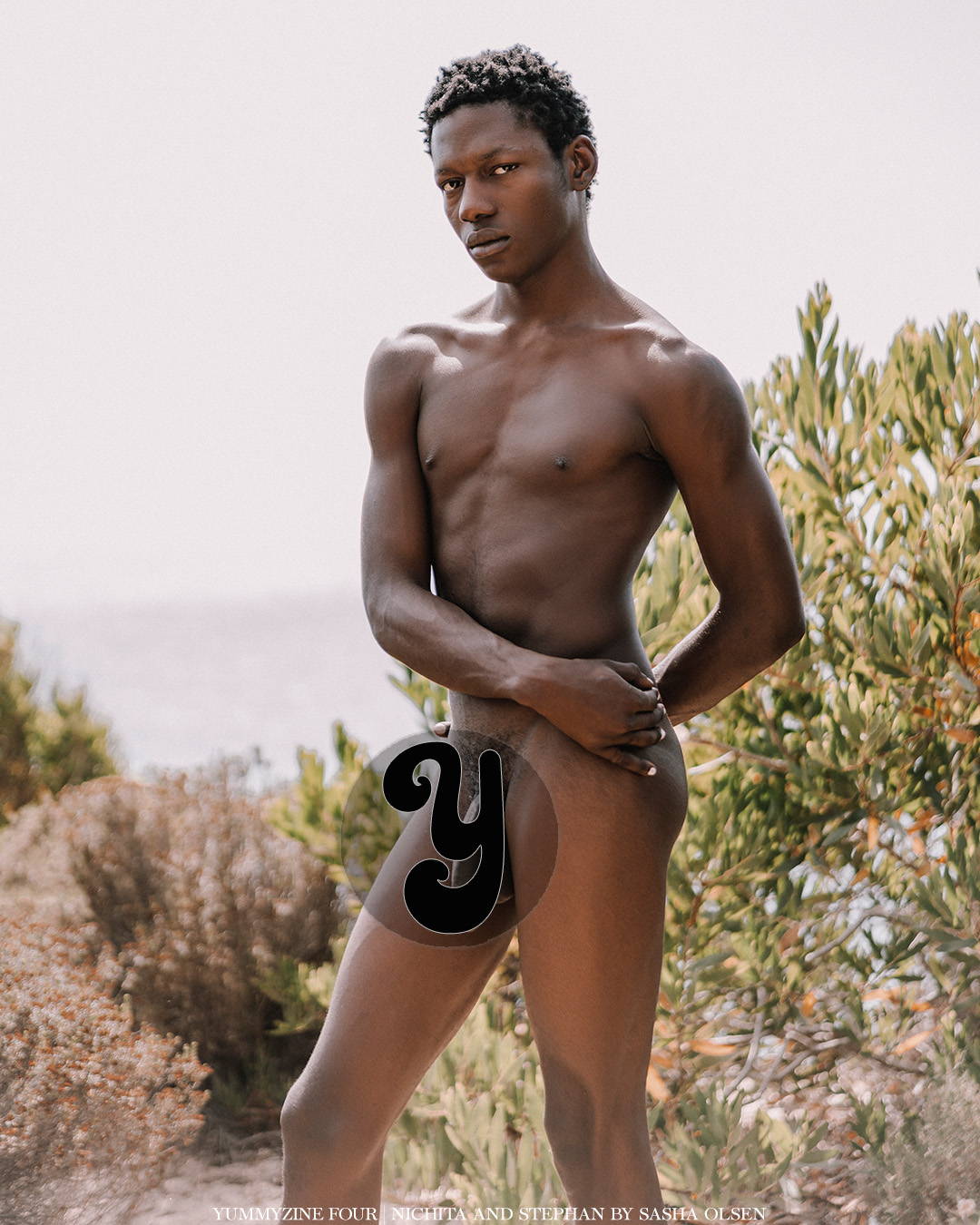 Photo story by SASHA OLSEN
Agent: Onway Model Management
B. JOHNSON. Hi Stephan, Nichita! Thank you for taking the time to sit down with Yummy today! So, tell us a bit about the two of you. Where did you grow up?
STEPHAN ALIDU. Hi! So, I grew up in Lagos Nigeria but I spent my early teen years in Abuja and London. So I have moved around a little bit.
NICHITA ZUBCO. Thank you so much for having us! I was born in Moldova and moved to Portugal when I was 10 years old. Growing up in two different countries with different lifestyles wasn't always easy, but it was definitely an enriching experience. At first, I struggled to make friends due to the language barrier, but I was determined to learn the language as fast as possible. Eventually, I was able to make new friends and have a great experience growing up in a completely different environment.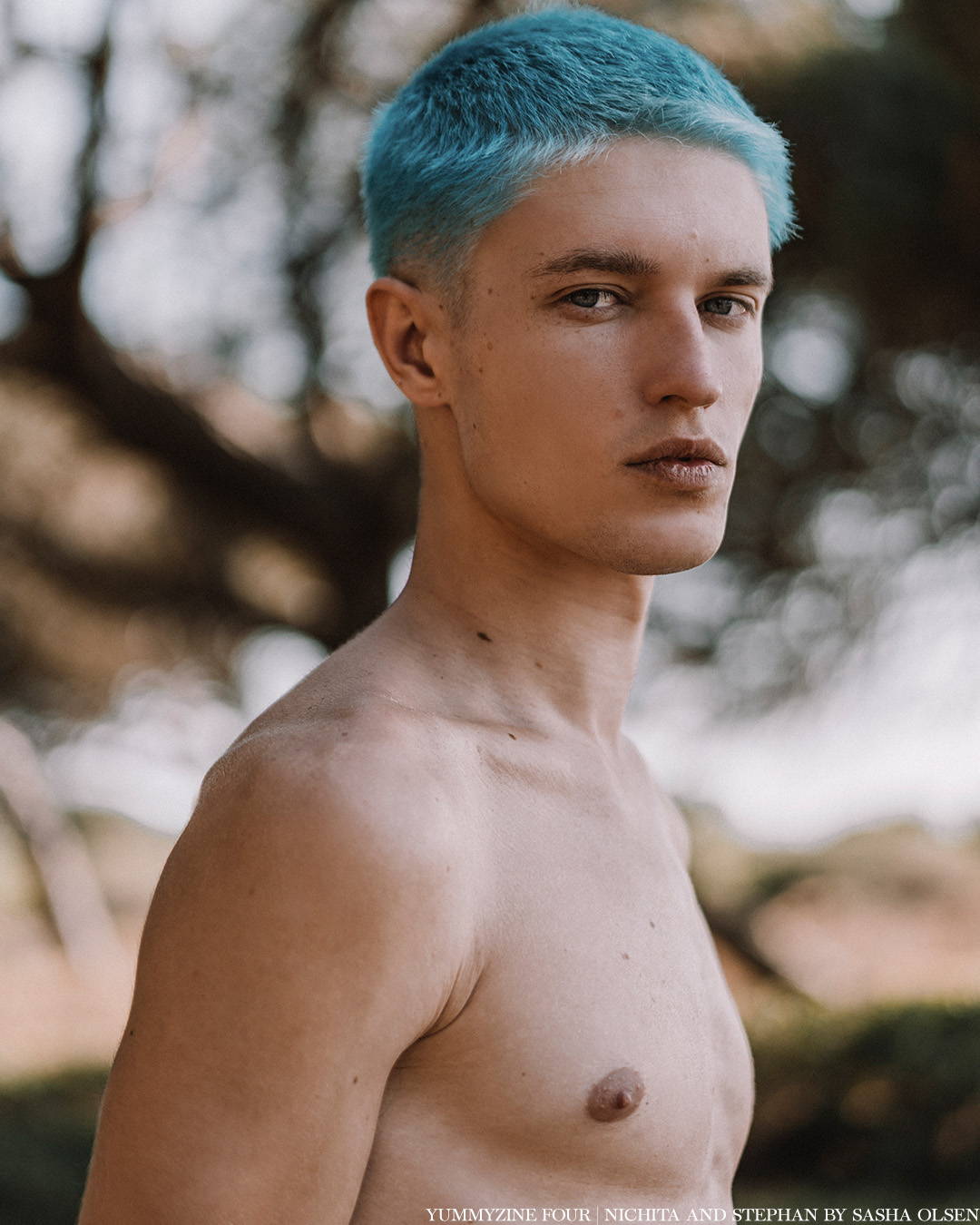 B.J. Stephan, Nigeria and Italy have two very different cultures. Were you surrounded by both from a young age?
S.A. I never really connected to the Italian part of me or my family due to personal situations. So, my childhood was very much spent in Nigeria and the UK before I was introduced to the fashion world. Now I can kind of go anywhere the wind takes me!
B.J. Italy is world renowned for its food culture. If you had to pick one, what is your favorite Italian dish?
S.A. I will say that I love the risotto my cousin used to make me. I really fell in love with it and she is definitely the best cook!
B.J. Nichita, you moved to Portugal at quite a young age. I am guessing that the sun and warm weather must play an important role in your life? Are you a fan of the heat?
N.Z. Yes! The weather in Portugal is definitely one of the things I appreciate the most about the country. The sun and warm weather makes me wanna live, enjoy life and experience the simple things it has to offer. In my opinion, everyone should experience the feeling of being at a viewpoint in Lisbon, while admiring the sunset and enjoying a nice drink! [Laughs]
B.J. The two of you are good friends and you previously shot a campaign together for AC Milan. Is this the first time you met? Did you bond straight away?
S.A. The campaign was really fun! Niki and I met at the model apartment in Milan. We did the job together the next morning and there he told me about Portugal – and now I'm living here! [Laughs]
N.Z. We met for the first time in Milan, a day before our AC Milan campaign. I remember that when I arrived at our apartment, at around midnight, Stephan was lying in one of the rooms. When I entered, he thought I was invading his space and started staring me down! [Laughs] After the campaign, we became really good friends – especially because we share a lot in common.
B.J. You have both had interesting journeys into the modeling scene, an industry that is well known for its tough agenda and need for constant dedication. Can you tell us a bit about your journey into the world of modeling?
S.A. My modeling journey has been really different and, honestly, I pushed myself to this stage. At first, I was lied to and stolen from but now everything seems fine. I am hungry for this! I don't hope to be at the top, I want to be.
N.Z. I started modeling in 2018. It all started as a hobby due to my friends always pressuring me as a joke to apply to a modeling agency. Eventually, I started talking about it more seriously and began to work with different models and agencies. I had the opportunity to travel to several countries like Mexico and Italy. It hasn't always been easy but all this experience made me who I am today. It definitely built a strong personality and took away my introverted side. As modeling requires a lot of professionalism, hard work and reliability, while we chase our dreams we are also building a better version of ourselves.
B.J. You both featured in this shoot with Sasha Olsen for Yummyzine 4. The images are beautiful and really tell us a story of friendship and companionship. How was the experience? It must have been quite different to the campaign you did together previously?
S.A. It was very different from the AC Milan campaign because we were naked in nature - the ground on our feet with no fear of being seen! [Laughs] That kind of freedom came from Sasha letting us share our ideas. I also got to skinny-dip for the first time! Thanks Yummy! [Laughs]
N.Z. The shoot was amazing. Sasha is a very talented photographer and Stephan is an amazing model. Even though the idea of the shooting was something totally different from what we have done together in the past, I felt free and there was a good energy during the entire session.
B.J. The images are raw, real and also nude. Are you both quite comfortable and confident with your bodies?
S.A. To be honest, I really feel comfortable in my own skin but, a while ago, I had an accident that left me with a scar on my hand that I was a bit insecure about. But now, I realize that it doesn't really matter and shooting nude for the first time in nature was fun! I loved the experience Sasha made me feel really comfortable.
N.Z. I am comfortable with my body and believe that everyone should be comfortable in the way they are – we are all different and that's what makes us special. Of course it is important that we take care of our body and health but always alongside accepting ourselves.
B.J. Nichita, you have spoken about how much music allows you to connect you to yourself. Often it allows us to resettle, reevaluate and take a step away from reality around us. What about music makes it something so settling?
N.Z. Music has always been a big part of my life. Everytime I connect my AirPods and play my music, it feels like I enter a different world. Music allows me to feel different emotions and feelings – it lets me escape reality and connect with myself. Music also motivates and helps me to focus. I normally say, "If you had a lot of fun doing something, you should try it with music." [Laughs]
B.J. Stephan, you have similarly mentioned that writing books allows "your soul to find its voice." Can you explain what you mean by this?
S.A. I often think that I don't know how to express myself, how I feel or what I feel. I tend to think of myself as a broken soul. But, when I write or when I paint, I just do it. No thought of the next word or the next slash of my brush. It comes from within my soul and I feel everything in my bones.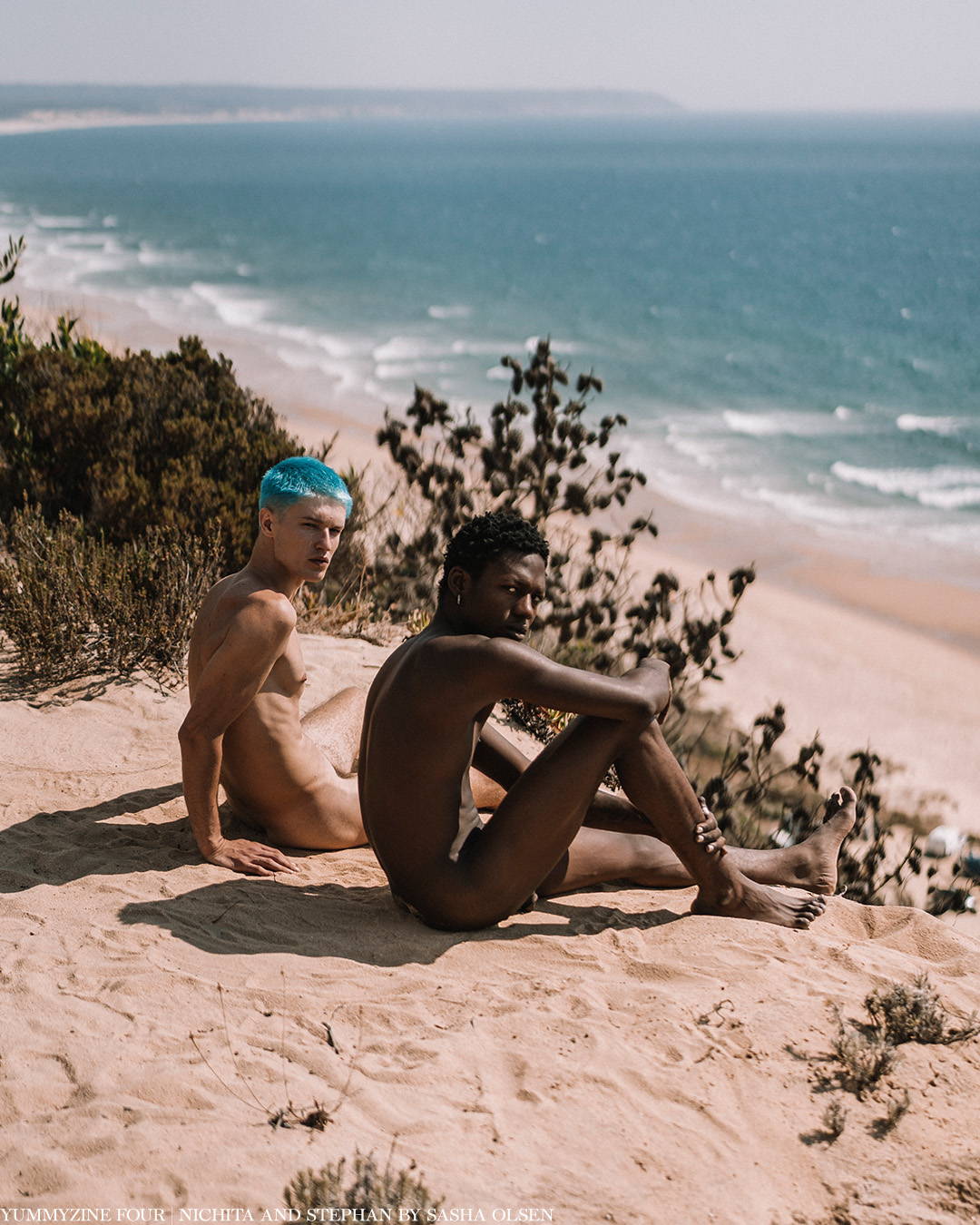 B.J. Can you tell us what you are working on at the moment? Or is your writing something more personal?
S.A. I am actually working on a small book at the moment and trying to focus on my modeling career. I have been on a break for a while.
B.J. Well, I look forward to seeing its release!
S.A. I am falling a little behind but, if I decide to publish my book, I will make sure to send Yummy a copy!
B.J. The modeling industry is a realm that is so intertwined with the world of fashion and the craziness of it all. Does fashion play an important part in your lives?
S.A. Very interesting question! I loved to dress and smell nice even before I was a model. So yes, I would say fashion does play an important part in my life.
N.Z. Fashion is definitely an important part of my life and I find that it can be a way to express myself and my personality. I enjoy experimenting with different styles and trends. It's a way to demonstrate our creativity and it can also be a great way to connect with others who share similar interests. At the same time, I also believe that fashion should be inclusive and accessible to everyone, regardless of their background or body type.
B.J. Finally, tell us what you hope for yourself in the future? Where do you want to be in 3 years time?
S.A. In the next 3 years, I hope to be stable in modeling and in other businesses that I plan along the way. I want to try to enjoy everything – the good and the bad – and always have in mind, "Happily ever after doesn't always end with a kiss under the moonlight sky."
N.Z. In the future, I hope to continue to grow and learn as a person. I want to challenge myself and try new things. I hope to be happy, healthy, and surrounded by people who love and support me. In three years, I hope to have achieved some of my goals. Like working as a model while traveling the world and exploring new places, meeting different people from all over the world and enjoying life while working.
YUMMYZINE ISSUE 4 PRINTS IN JUNE 2023 AND SHIPS EARLY JULY 2023. GET YOURS NOW