SEND US YOUR REVIEWS, WE LOVE HEARING FROM YOU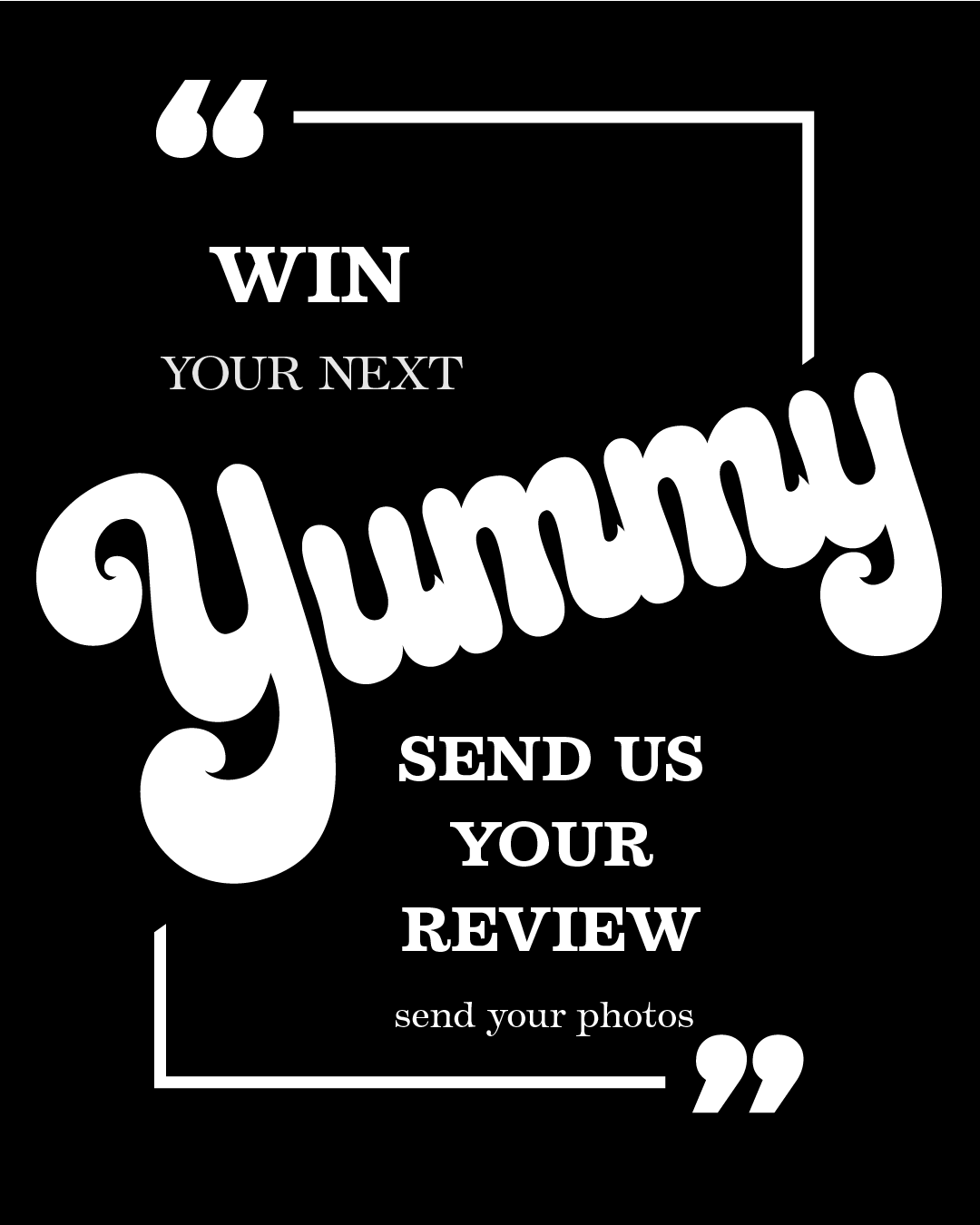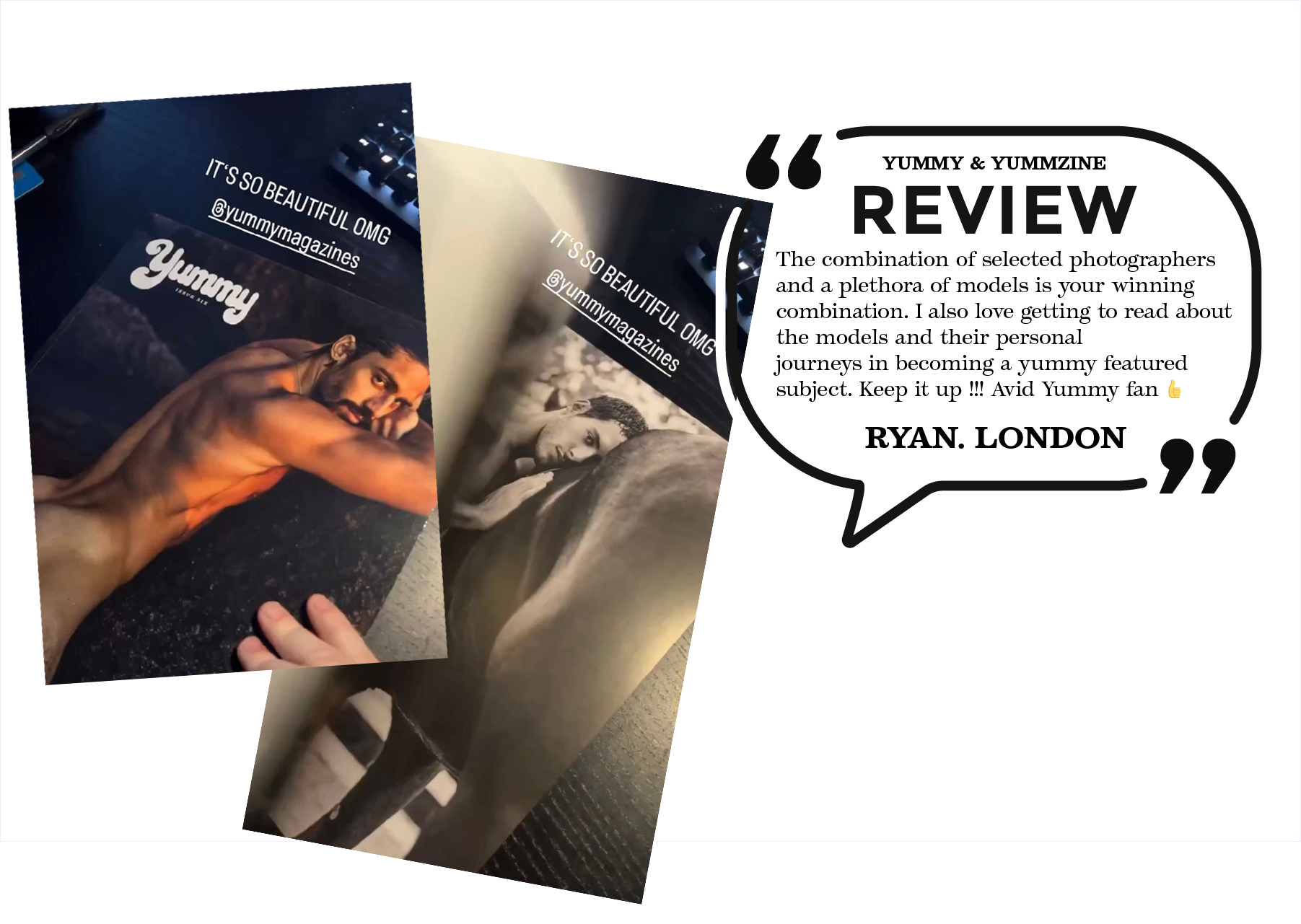 Your reviews mean the world to us
Reviews also help us to improve our magazines and everything we do. They help new people visiting Yummy for the first time have some assurance that what they are going to receive is AMAZING and worth the investment.
PLUS
What we would really love from you is a photo of your Yummy. Any images we use on Instagram will be created to you and you stand a huge chance of winning our weekly competition.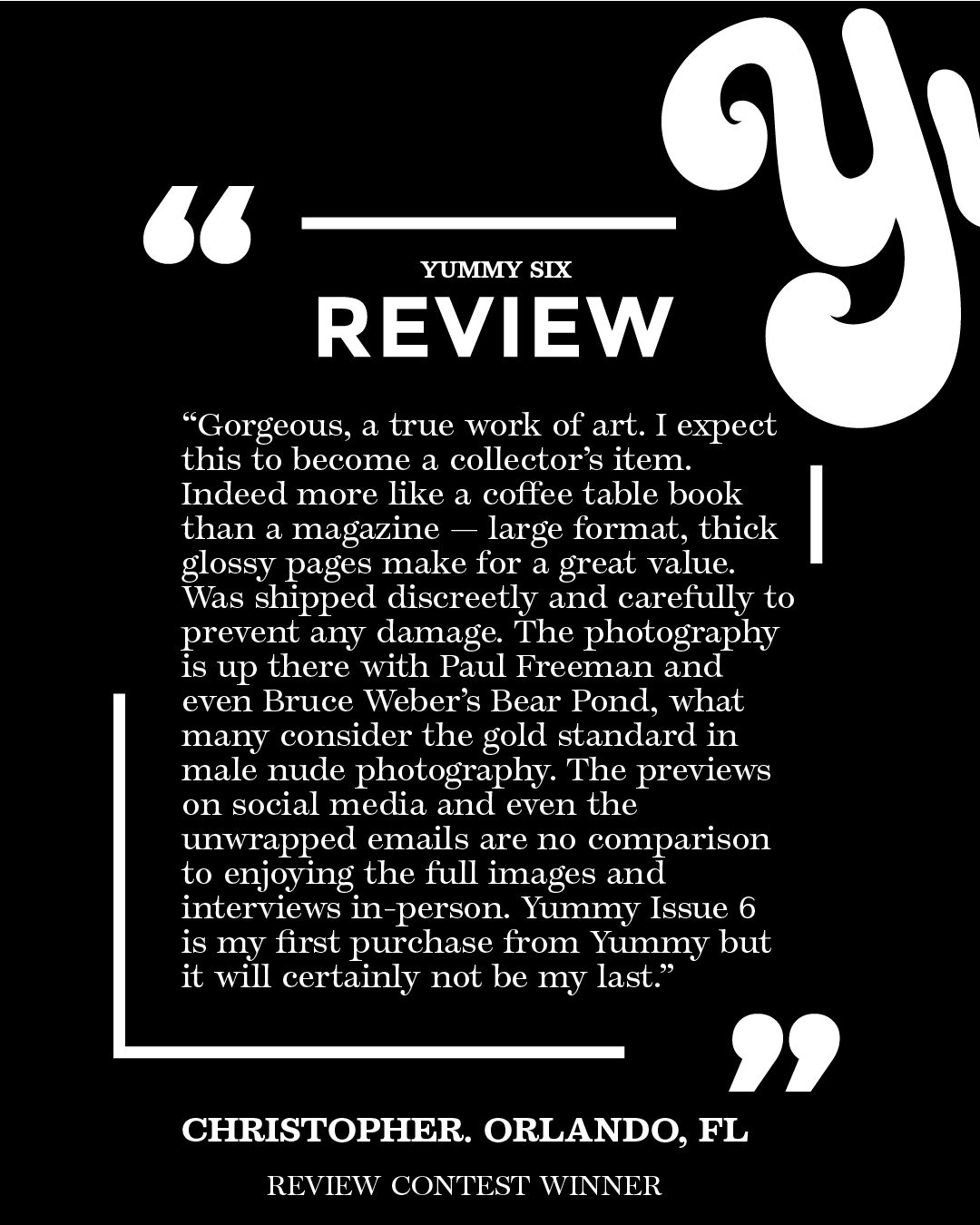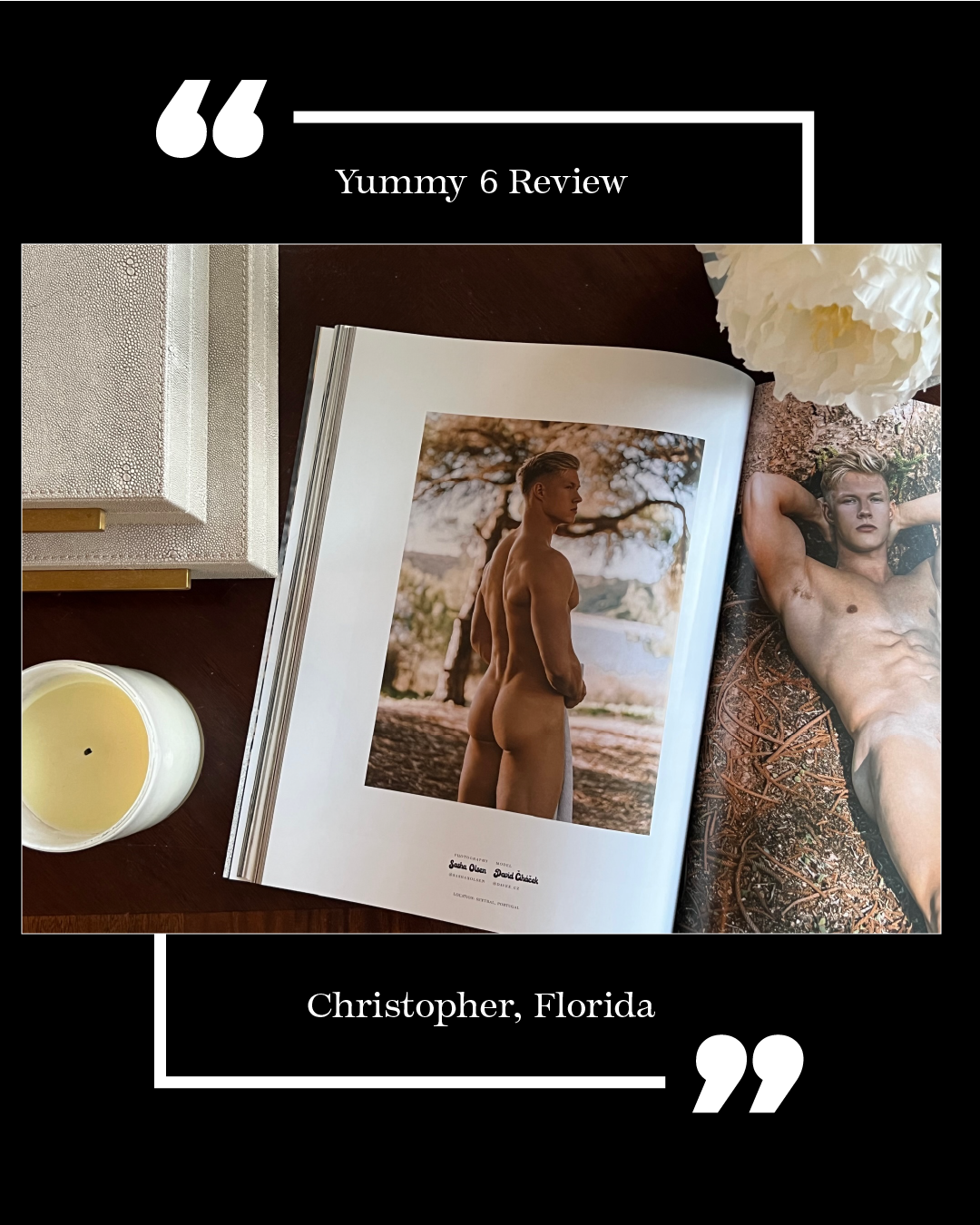 We have come along way from when we started, back in the first lockdown of the pandemic, my husband and I loved the idea of making a magazine that had production values of an expensive photo book featuring beautfully photographed male nudes. Now on Issue 7 of Yummy and Issue 4 of the smaller sized Yummyzine, we can see that you are loving the concept and we are warmed to have many many Yummy devotee around the word. You make it all possible.