In this exclusive interview, we dive into the extraordinary life of William Edge—a remarkable individual who fearlessly pursues diverse interests. From conquering the world of finance and property investment, to embracing a fitness-driven lifestyle, William's story is one of ambition and passion. Notably, he has also found a unique path as an adult content creator, captivating devoted followers. Join us as we explore William's experiences, motivations and unapologetic approach to life.

The images are cropped/ made safe for online purposes, full images available inside Yummy Issue 7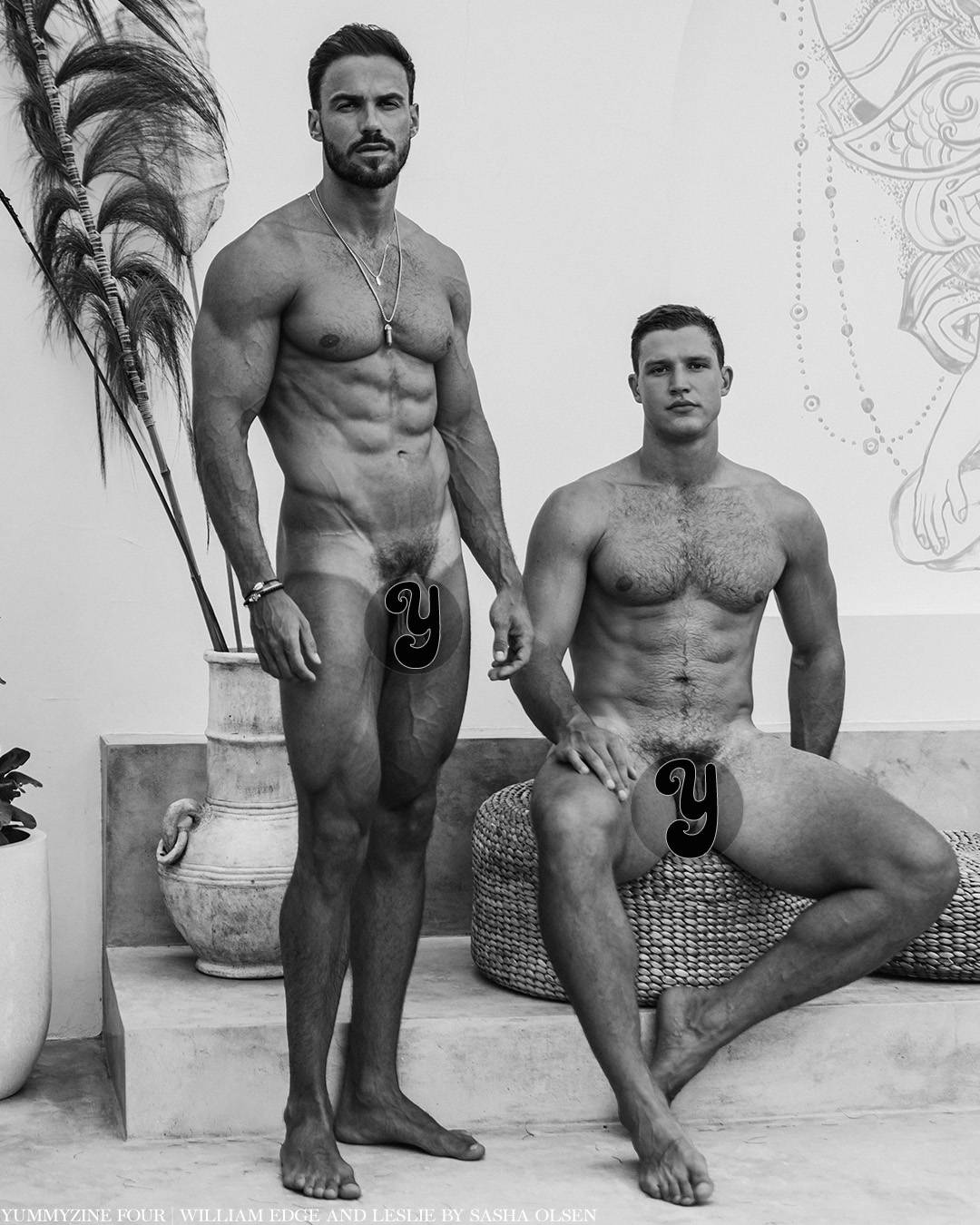 YUMMY WORDS: ADRIAN GOMIS EXPOSITO
ONLINE EDITOR: B.JOHNSTON
ADRIAN GOMIS EXPOSITO. Hi William, it's great to chat with you. Could you briefly introduce yourself to our readers?
WILLIAM EDGE. Of course! I'm 26 and currently living in Bali. I used to work as a real estate broker but now I focus on investing in lands and villas here. I also help others find suitable properties for their investments. Besides real estate, I've been into cryptocurrencies for the past four years. I'm passionate about earning, investing and assisting others in achieving their financial goals.
A.G.E. You recently made the bold move from the cold of Europe to the tropics, and your expertise in finance and property investment is evident. Do you think this is a favourable time to make such a move, and was it the primary reason behind your decision to relocate?
W.E. Absolutely! Europe provided a great foundation for understanding investment strategies and systems. However, I saw tremendous potential in the tropics and wanted to tap into the abundant opportunities here for both earning and learning.
A.G.E You have shot solo for Yummy before but this was your first duo shoot. How was your chemistry with Leslie on set? Have you two worked together before?
It was hot ASF! I like the experiences when you show your sexuality and get exposed without any shyness. Plus, the guys had absolutely one vibe with me. We had a great set and we made more afterwards because I had very good feedback from my audience.
A.G.E. Your dedication to fitness is impressive. What led you to embrace fitness and what keeps you motivated to stay active in sports?
W.E. My journey in sports started at the age of 7 when I joined a basketball Olympic school. It became an integral part of my life and I can't imagine living without it. Being physically active not only benefits my body but also keeps my mind sharp. Our bodies are designed to move, and regular exercise contributes to my overall well-being. Sports have also instilled discipline, determination, and emotional balance in my life. It's become more than just fitness—it's a way of life that brings me joy and well-being.
A.G.E. As a prominent creator of explicit content, what drove you to enter this industry and how did you find your niche?
W.E. For me, joining the adult content industry was an opportunity to support myself when I started living independently at 18. I was eager for recognition and poured my energy into my work, building a mutual exchange with my audience. In any field, the more passion and dedication you invest, the deeper the connection with your audience no matter the industry.
A.G.E. Has your involvement in this industry affected your personal life, either positively or negatively?
W.E. Thankfully, I have a supportive girlfriend and close-knit friends who understand and appreciate the real me - strengths, vulnerabilities and all. Genuine connections and understanding deepen over time.
A.G.E. Recently, you explored sexual interactions with men for your fans. Was this your first time with this experience, and how do you feel about your own sexuality?
W.E. I've had limited experiences with men, as I haven't engaged in sexual relations with them. I believe pleasure can be found in various encounters in life. Exploring and being open-minded enriches life, and everyone has the freedom to choose their path.
A.G.E. Your page is erotic and sexual, a celebration of your body and all its many uses! [Laughs] Why did you decide to create OnlyFans?
At first, I didn't think it would be a big deal but, as time passed and I started to create a very strong connection with my biggest fans, I am 100% here for them! Even though there are a lot of people who don't understand personal limits - that is the price I pay for my net. Late night calls from random people who found my number on different leak sites etc. So now, I limited any mention of my personal data to divide my personal life from the creator.  
A.G.E. Your carefree attitude toward nudity is evident in your story. Was this always the case for you, or did you become more comfortable over the years through modelling and content creation?
W.E. The human body's aesthetics are beautiful and there should be no shame in embracing it. Over time, I've learned to be at ease with my body through dedication and sculpting - I take pride in sharing it for admiration.
A.G.E. When you hear the word yummy, what comes to your mind?
W.E. A piece of prime ribeye steak.
A.G.E. Given your popularity on social media, you likely receive eccentric DMs and proposals. Can you share some of the craziest ones you've received?
W.E. Some people write me to send them my sweatpants, and I'm happy to do it! [Laughs]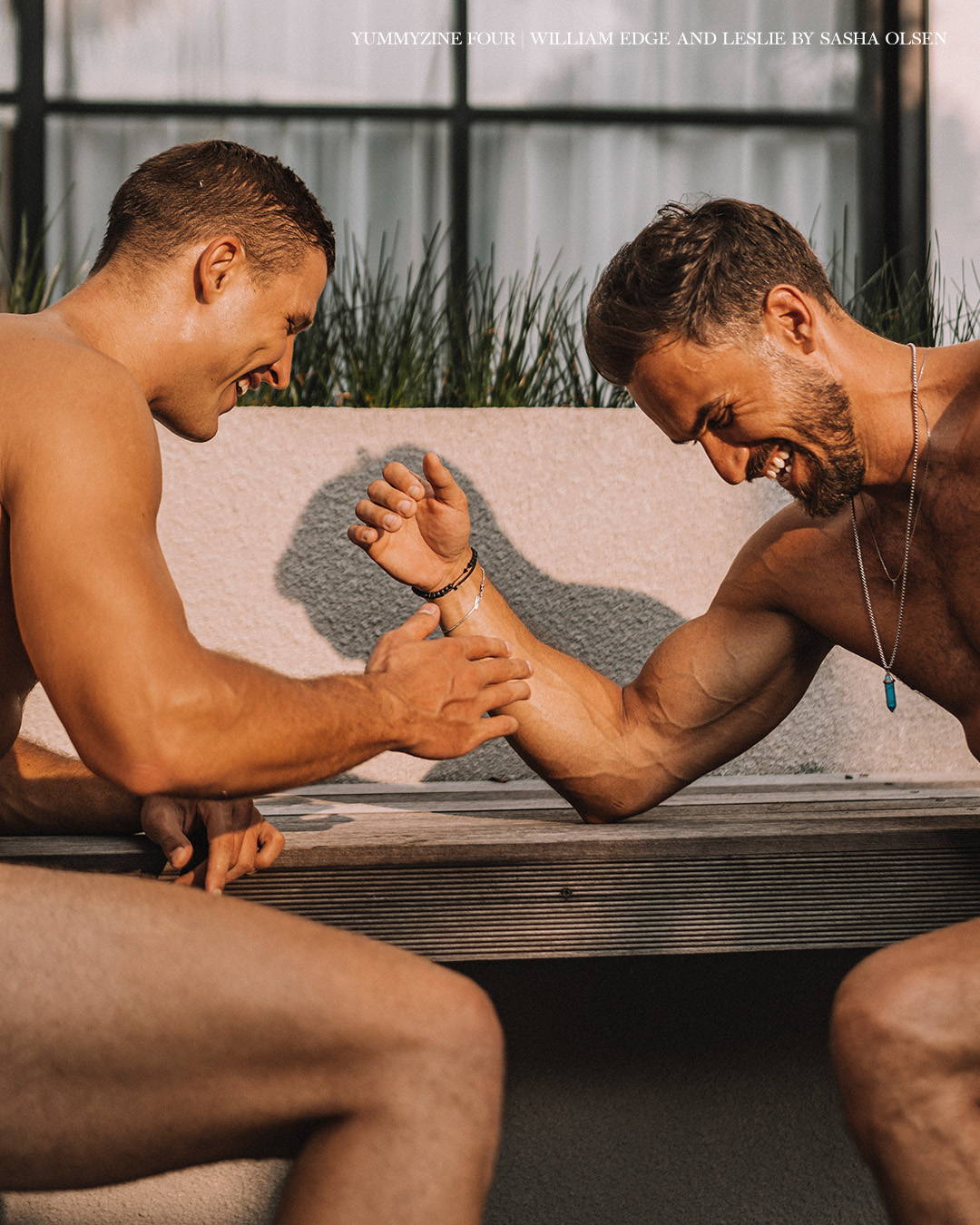 A.G.E. Diving a little deeper, can you tell us about a truly mind-blowing sexual experience you've had? Does anything stand out?
Well, I had a muscle worship cum-show one time and got far more excited than I could possibly imagine! The guy knew what he was doing and stimulated all the right spots…
A.G.E. You also have very strong and dominant energy. When it comes to intimacy, what qualities or actions in the other person truly turn you on?
W.E. Obeying my words. I like it when a man closes his eyes and silently listens to my commands. We get on the same wavelength and I can enjoy the person's actions for a long time when I control them. It's not only a sensitive experience but also energising.
A.G.E. Are you naturally someone who has a high sex-drive? Tell me about your relationship with sex.
I am a 24/7 kinda guy and I get excited real quick so I take any possible chance to fulfil that need…If you know what I mean…[Laughs]
A.G.E. We all have favorite aspects of sex, whether it is intimacy, pleasure, the pace or the rhythm - what is your favourite part of sex?
Well, I like it hard and deep! Also, I like the reaction of my partner when it comes to the culmination…
A.G.E. Finally, what would be your best advice for the future, based on your life experiences and the journey you've undertaken?
W.E. Always learn and stay hungry. I want to end with a phrase I've recently become very fond of, "We die as if we've never lived and live as if we'll never die."
YUMMY ISSUE 7 PRINTS IN AUGUST 2023 AND SHIPS SHORTLY AFTER. GET YOURS NOW