The Czech Republic-born model and dentistry student David Čiháček, who has a really interesting life full of beautiful experiences and supportive surroundings, shares with Yummy his story from his roots to his new life in Prague, the curious motive that encouraged him to start hitting the gym and be passionate about fitness and sports, as well as his previous modelling experiences working for GQ and Moschino. With a bright career ahead of him, he's optimistic and determined about his goals and his preferences in life, both on the personal and professional sides.

David photographed for Yummy Issue 6 by Sasha Olsen
Interview by Adrian Gomis Exposito
These images are a preview of the full photostory which is only inside Yummy Issue 6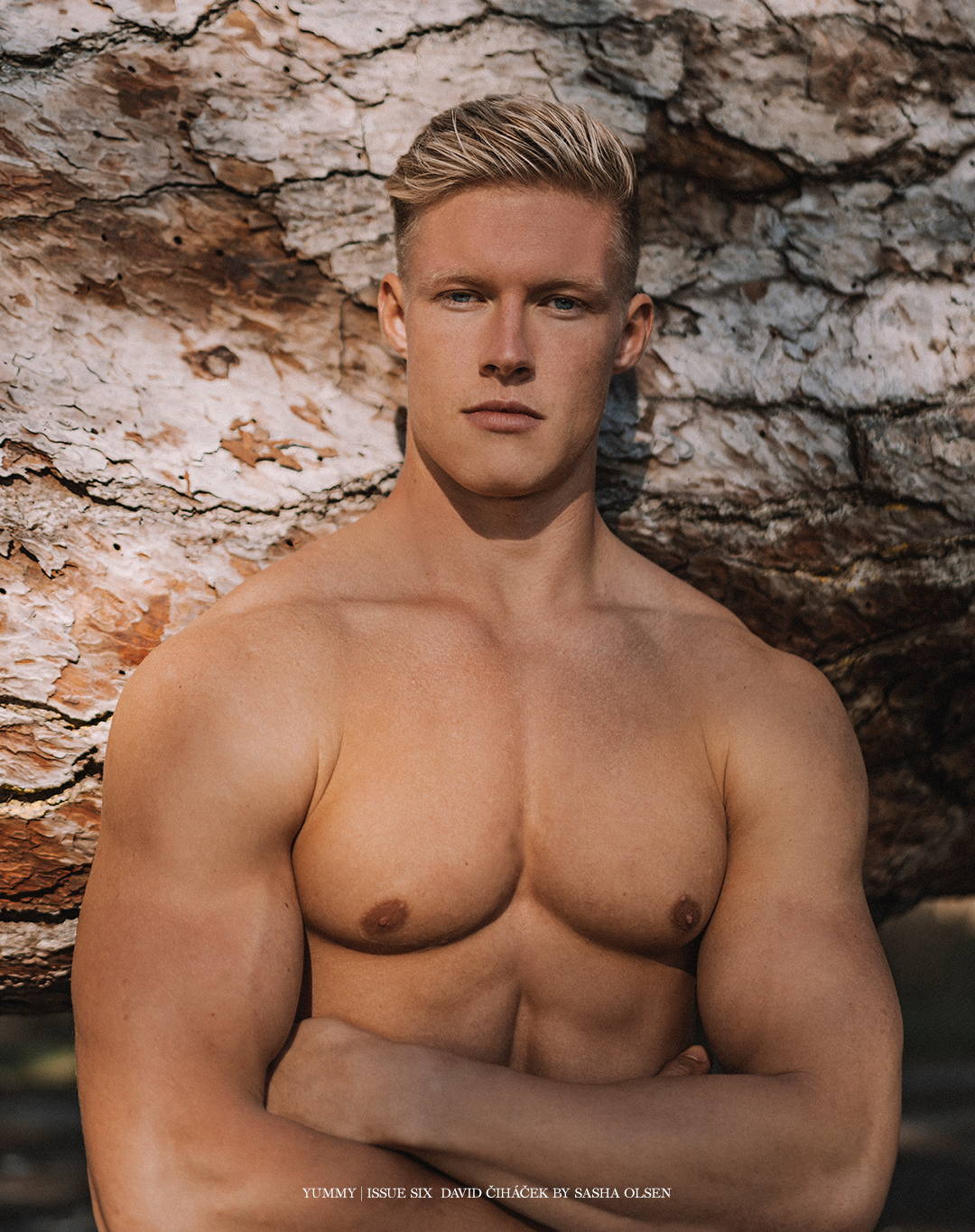 I wanted to start off by saying that you look like a really interesting person. Could you introduce yourself so we can know you better?
Thank you so much. I really hope I am. My name is David Čiháček, I was born in the Czech Republic in a small village close to the borders with Germany, which means I have German ancestors, and most likely that's where my blond hair and blue eyes come from. I've always been that not-so-popular kid whose mum is a teacher and who would remind the teacher that we're supposed to be examined. I know, I would punch myself as well. Thanks to my 1,0 average I managed to get accepted to a university in Prague to study dentistry, which I'm almost done with. I always loved doing sports - swimming, athletics, volleyball, and working out in the gym. A few years ago I got an opportunity to shoot with a professional photographer and I loved the results so much that I stuck with it and it became my hobby.
I believe you moved to Prague to study. How did that experience change your life?
 It's been over 6 years ago and I've never regretted that decision so far. In Prague, I've finally discovered who I really am, I had my first experience with a man and realized why until then I never felt like I fitted in. In Prague, I've met so many amazing people that became my friends and I'm so grateful for each and every one of them. Also, since my high school was in my hometown, this was the first time I got to live on my own and I think that taught me a lot about life and helped me to mature.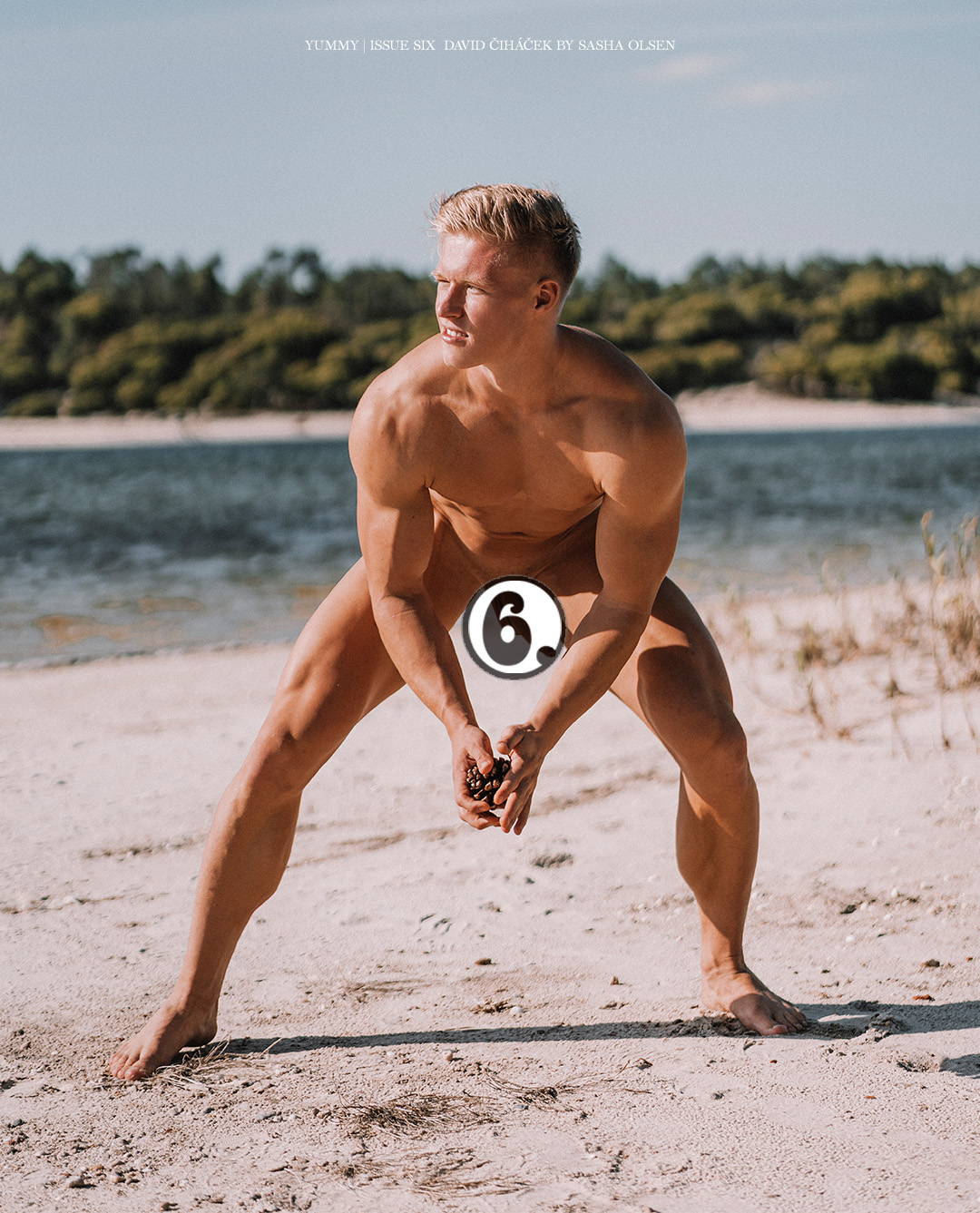 How did your story with fitness begin? I heard a hockey match had something to do with it. Tell me how that defined your journey until now.
It all started after my first trip to Prague to see a hockey match when I was 15. The team I was rooting for won and as I and my friend waited for the train to go back home, suddenly a fan of the opposite team started approaching and that moment I realized that I wouldn't be able to defend either myself or her. This guy just wanted to ask how to get to a football match, but this experience resonated in my head and was the first impulse to hit the gym and grow a bit. I'm a very peaceful being, so building this muscle wall around myself helped me to prevent myself from getting into fights, because other guys usually avoid some conflict with me, thanks to my appearance. This way I don't have to get into fights and can remain a peaceful guy. After this impulse, I started hitting the gym. In the beginning, I had no idea what I was doing there, but step by step I learned from others and got to the point where I'm now when working out has become a passion that I cannot imagine living without.
Besides working out at the gym with quite the discipline, you also play on a gay volleyball team right? When did you start playing and how is it going so far?
I do. Volleyball is my favorite sport. I started playing with my dad when I was 13 and I was definitely the youngest one playing there. My hometown doesn't have a volleyball team so I just kept going with this older group of friends and tried to learn as much as possible from them. During my first year in Prague, I was introduced to this team and I have played with them ever since. They became my friends and I'm just looking forward to seeing them again every Thursday and hitting some nice spikes. Hopefully, I'm getting better with each training and after years of playing I managed to understand that I don't need to have every ball and be everywhere, cause overall it's a team sport and team effort.
We can clearly tell you love anything to be very active. What other passions do you have? Do you have any hidden talents?
Well, sport is definitely my biggest passion. Apart from that, I enjoy traveling, movie/game nights with my friend, eating some great food, or spending time outside the city in the countryside. About my hidden talents, except fitting my whole fist in my mouth, singing in the shower, sometimes simultaneously, and laughing at my own jokes I can't think of any.
You started modeling two years ago and you've already worked with Mariano Vivanco for GQ and Moschino! How was that particular experience and what made you start in this industry and how has your journey been?
 That was actually the best experience I've ever had so far. I was incredibly lucky that Mariano found me on Instagram, chose me for this project, and gave me this incredible opportunity even though I wasn't signed up with any modeling agency. The whole team there was amazing and took the best care of us. Also, Mariano is an amazing photographer and someone you love having around. He brought so much joy to the shooting. The reason why I started in the industry is simple. I got an opportunity and I went for it without thinking much. So far I managed some great achievements that I'm really proud of and one day I'll be able to look backward and feel pride.
What do you like the most about modeling and how do you feel during a shoot?
What I like the most is the fact that it allows me to travel and meet so many interesting people with amazing stories from all around the world. You can read about other countries as much as you want, but you'll never find out as much as from the people living there. Well before every shooting, I'm a bit nervous. Usually, I don't wear many clothes and the photographer is someone new to me, but as the shooting goes on, I get more relaxed, and comfortable and enjoy it. The only problem for me is to stay serious, cause I love joking around.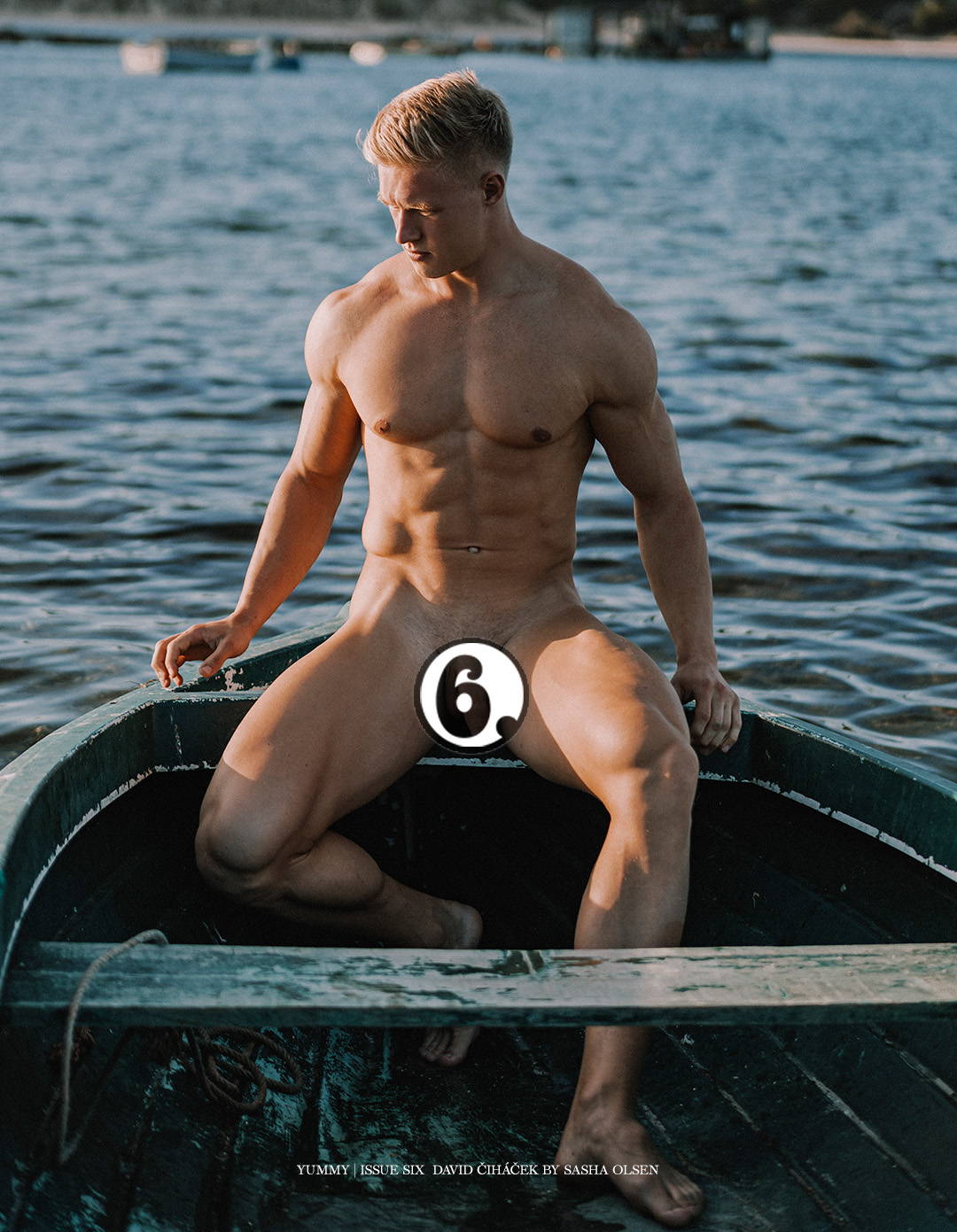 You seem to be getting popular and popular on social media. What is the role social media has in your life? Was it the main platform on which you got most of your modeling opportunities?
I used to give social media way too much of my time. I spent hours each day and eventually found out that real life is so much better and you cannot spend your whole life online. So now I reduced it to have more time for people I love. Basically, the only platform I use is Instagram, so all the opportunities came from there.
We can clearly tell you are very comfortable with nudity. Were you always like that and how was it to shoot fully naked for Yummy 6?
It's something that I've always struggled with. To feel good about myself enough to show my body publicly. Since I started shooting, I realized that human bodies are so perfect the way they are designed and each one is different, so why feel bad about mine? With each nude/seminude photoshoot I learn about myself a bit more and my self-confidence grows. Shooting for Yummy wasn't that different from other nude photoshoots I've had in past. Just this one with Sasha was a bit more adventurous and we got to see some amazing spots in Lisboa together.
Regarding your coming out story, would you say it was complicated? Could you share it with us if you're comfortable talking about it, please? 
Fortunately, it wasn't as complicated as it was for many. I think it was like one month after my first experience with a man when I decided I didn't want to pretend anymore and lie to my family, so I went for it and told my mum. It wasn't easy for her to accept it at first, but she wanted me to tell my dad as well for the same reason I told her. So the same day I told my dad and he gave me a hug and told me he loves me anyway and this is not going to change that. Eventually, my mum became the one who asked me about my life/partners, and after the first shock, she became huge support as well as the rest of the family. I couldn't have a better family and I'm so grateful for having them. About my friends, so far I've never had to face negative reactions - some guys are just happy I won't flirt with their girlfriends and girls feel safe around me.
When you think about the word yummy, what comes to your mind?
What comes to mind first would be a juicy piece of baklava soaked in honey. We all have our weak spots and this is mine. When I bite into it and feel the honey pouring down on my chin I cannot describe it in a different way than yummy.
You seem to be very open-minded, so I would absolutely love to ask you a couple of yummy questions! In which situations do you feel the sexiest or desired? How do you act in those moments?
I think the place where I feel the sexiest would be a gym. There's something about that place that gives me great energy and makes me feel so confident - most likely because I know what I'm doing there.
How important is sex to you? Does it occupy a very important place in your life when you're with someone or when meeting someone new?
I wouldn't say it's the most important thing for me, but of course, it's important when you meet someone. If there is good chemistry in bed, you can be almost sure that you'll do well with this person.
What is the most important characteristic you look for in a man?
What's important for me is to share a passion for sports, to be able to talk about anything, and share the same sense of humor. Also, my prince charming has to be a non-selfish person who treats people with respect and the way they deserve. If he can cook for me, it's a great bonus.
Looking toward the future, what do you expect from it? What would you like to be doing a couple of years from now?
I always try to expect the best. I'm a positive person, so I see a bright future even during the darkest times. Hopefully one day I'm gonna be a great dentist running my own clinic who travels during weekends for great photoshoots. I don't know how realistic that is, but that's why it's called a dream and not a plan.
Photographed by Sasha Olsen exclusively for Yummy Issue 6
Interview by Adrian Gomis Exposito (AGE)