In a world brimming with talents and aspirations, there are individuals like Rhys Sherlock who stand out for their unwavering determination and commitment to self-discovery. Rhys, a native of Melbourne, Australia, has journeyed through the realms of modeling, acting, and online entrepreneurship with an inspiring blend of resilience and authenticity. His story is one of evolution, from discovering his passion for modeling in his hometown to embracing the challenge of acting on an international stage. Rhys's experiences shed light on the intricate balance between personal growth, pursuing dreams, and the ever-present world of social media. In this interview, we delve into Rhys's unique journey, his motivations, and his thoughts on self-confidence, mental health, and what it truly means to be "yummy." Join us as we unravel the layers of a multifaceted individual who is carving his path with grace and determination, featured in Yummyzine 4.

The images are cropped/ made safe for online purposes, full images available inside Yummyzine Issue Three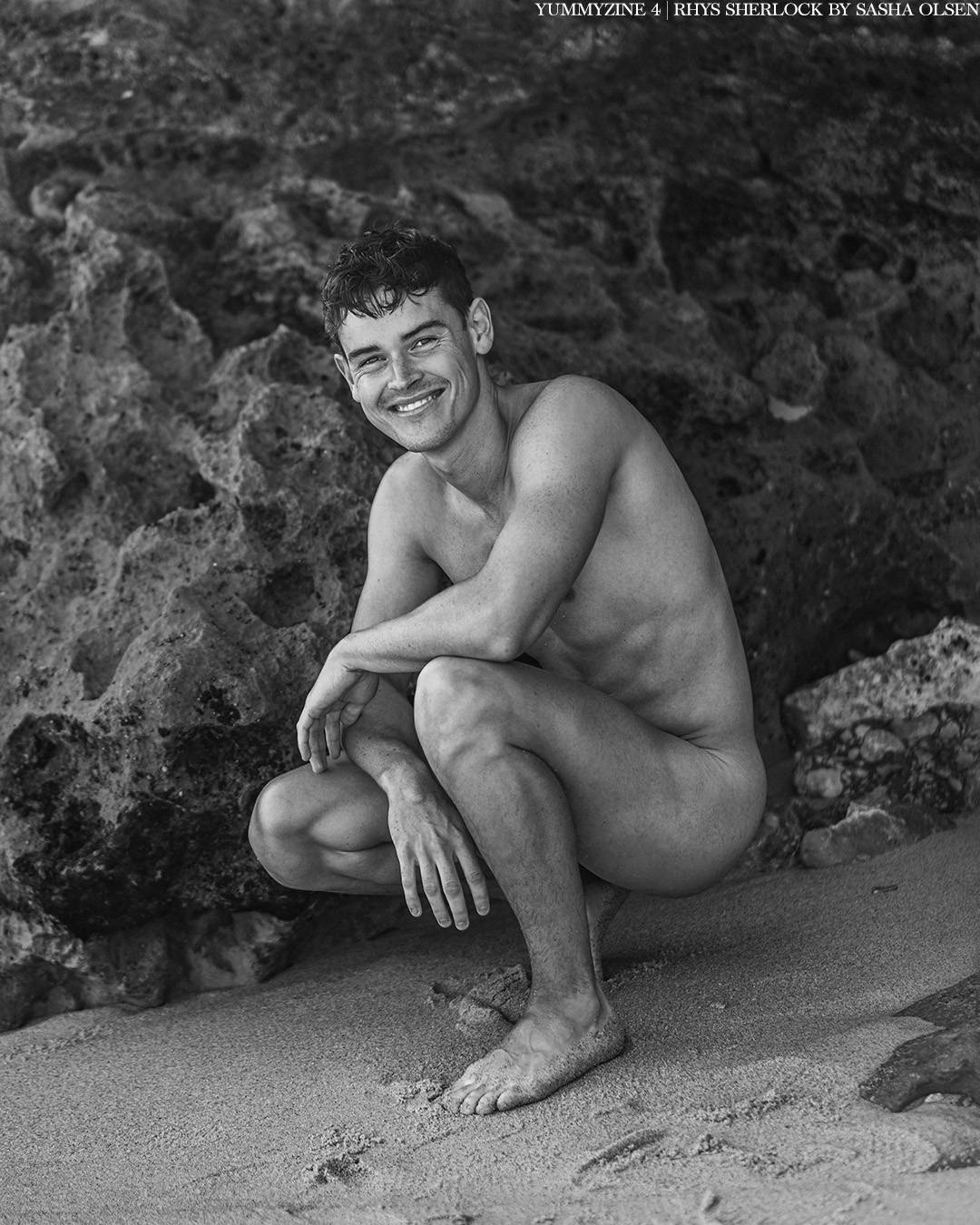 Photo story by SASHA OLSEN
ADRIAN GOMIS EXPOSITO: Hi Rhys! It's a pleasure to meet you. You were born in Melbourne, Australia. What was it like growing up there, and what do you love the most about your hometown?
RS: Thank you for having me! Growing up in Melbourne was a great experience, and I am grateful for my healthy upbringing. I was raised in a small but wonderful family with my mother and sister. During my childhood, I immersed myself in various sports, irrespective of my skill level. Sports were my passion, and Melbourne being the "home of sport" in Australia allowed me to witness incredible sporting events.
AGE: Could you share some insights into your transition from modeling to acting? What motivated you to pursue acting, and how has your experience been as an actor so far?
RS: For context, I hated performing arts in school, I think I even failed it a couple of times. Early in 2022, I hit a big roadblock mentally with modeling. My height has always limited me as I don't meet the criteria for a lot of big agencies or overseas opportunities. The feeling of agencies reaching out to enquire about me but then finding out I don't meet their height criteria had me breaking down a lot over the years. As I can't control my height, I was starting to feel lost with all the work I had put in physically, financially, and emotionally into my body and portfolio. Coming to terms with my limitations, I realized I had to focus more on something else, which is acting. In the 7 months I have started acting, I saw it as an opportunity to learn, have fun, and not have any expectations myself. With my acting coach, I have been able to land three lead roles in short and feature films. It's been scary but amazing so far and I look forward to exploring more characters and stories.
Tell us more about your decision to move to Canada. What are your aspirations and goals in terms of building your acting and modeling opportunities in the new country?
RS: Relocating to Canada was a natural choice for me. I felt the need for new experiences and personal growth beyond my comfort zone in Melbourne. I felt very restricted and "safe" being in a familiar environment lately, I just needed to keep being risky and get out of my comfort zone. I would love to head to Canada for modeling and acting to build new networks and take on new opportunities. As I get more serious with acting, I would love to make it a full-time career path and hopefully get consistent paid work. I think moving will also rejuvenate my love for modeling and make me reevaluate my goals. Different and new opportunities await!
You mentioned being introverted. How do you balance your love for solitude with your interests in content creation, fitness, and adventure, considering the exposure that acting and modeling entail?
RS: I balance it a lot better these days, but I was very extroverted probably up until 2-3 years ago. I think after just growing as a person and experiencing situations in my own life, I did a big switch to becoming very alone and hidden. But for a period of time, I stayed alone for too long, which wasn't healthy. I was becoming withdrawn from everyone without even knowing. I still absolutely love spending time by myself when shopping, exercising, and watching a movie, but I dedicate more time now to seeing my mates and hanging out with my family. Balance is key but it took me a while to find it. People find it crazy that I'm really confident while modeling and acting while being introverted. For me, it's just different types of comfort. I find standing in front of a camera easily while posing or reading a script, but large crowds at a bar for example sometimes make me feel anxious.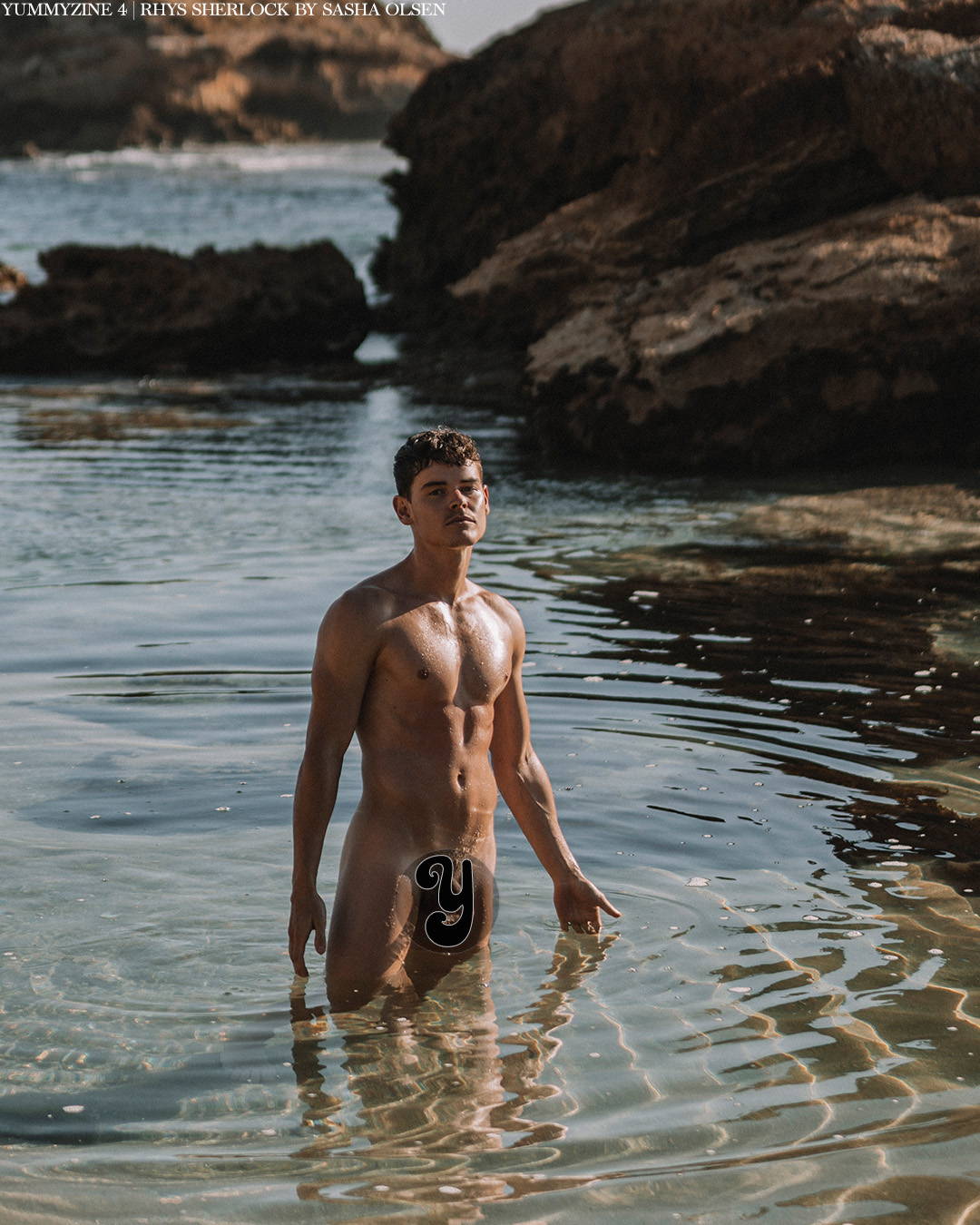 It's great to know you have an online marketing business. Could you tell us more about the kind of content you create for your business and your experiences in this field?
RS: I moved into the online space last year just as a side hustle and to improve my skills but now I'm working my way towards it being my full-time job and I'm loving it. It's based on digital marketing and coaching people on how to build a personal brand online. Building my own social media over the years has helped me create this business and I've put a lot of work into it.
You're passionate about mental health. Have you been involved in related initiatives? How does mental health concern you?
RS: Mental health has always been a big topic for me and I have done many initiatives to help further research and fundraising. From organized charity runs, to pageants, I always make sure to promote it as much as possible and do my part. It's a close topic for me as it's something I have battled with in my late teens and 20s. Being a guy in particular, in 2023 it's still so important we promote the positive nature of men being able to speak and seek help.
With your background in teaching, what subjects have you taught, and what interests you beyond modeling?
RS: I've taught sport development and exercise through university. I'm passionate about mentoring students in their personal development, particularly in sports and exercise. This experience has honed my leadership and communication skills, propelling me to be a positive influence on younger generations.
You shot a story for Yummyzine with Sasha Olsen. How was the experience of shooting? How does appearing in Yummy affect your self-confidence and mental health concerns?
RS: The experience was anything unlike I've done before. Sasha and I shot for the first time 4 years ago in Australia as we both started our respective journeys. To share this experience with him was important and I don't think I would've been comfortable doing it with anyone else as it was my first nude shoot. I was pretty comfortable with myself pretty quickly and embraced the opportunity and vision of what Sasha was aiming to shoot. Appearing in Yummy has really boosted my self-confidence as I feel I am very comfortable in my skin now and can also express myself.
What does the word "yummy" mean to you?
RS: For me, yummy isn't necessarily the physical appearance of someone within the magazine, but their confidence and aura to be themselves. I think self-confidence and acceptance are what that word means.
You have a remarkable physique. What does being sexy mean to you? How do you embrace that feeling?
RS: Feeling sexy for me isn't solely about physical attributes. I used to think I had to be big and buff to feel great about myself. Particularly with modeling, it's easy to compare yourself with someone else. I have learned to feel sexy with how my body was created while still putting in the hard work to keep fit and healthy.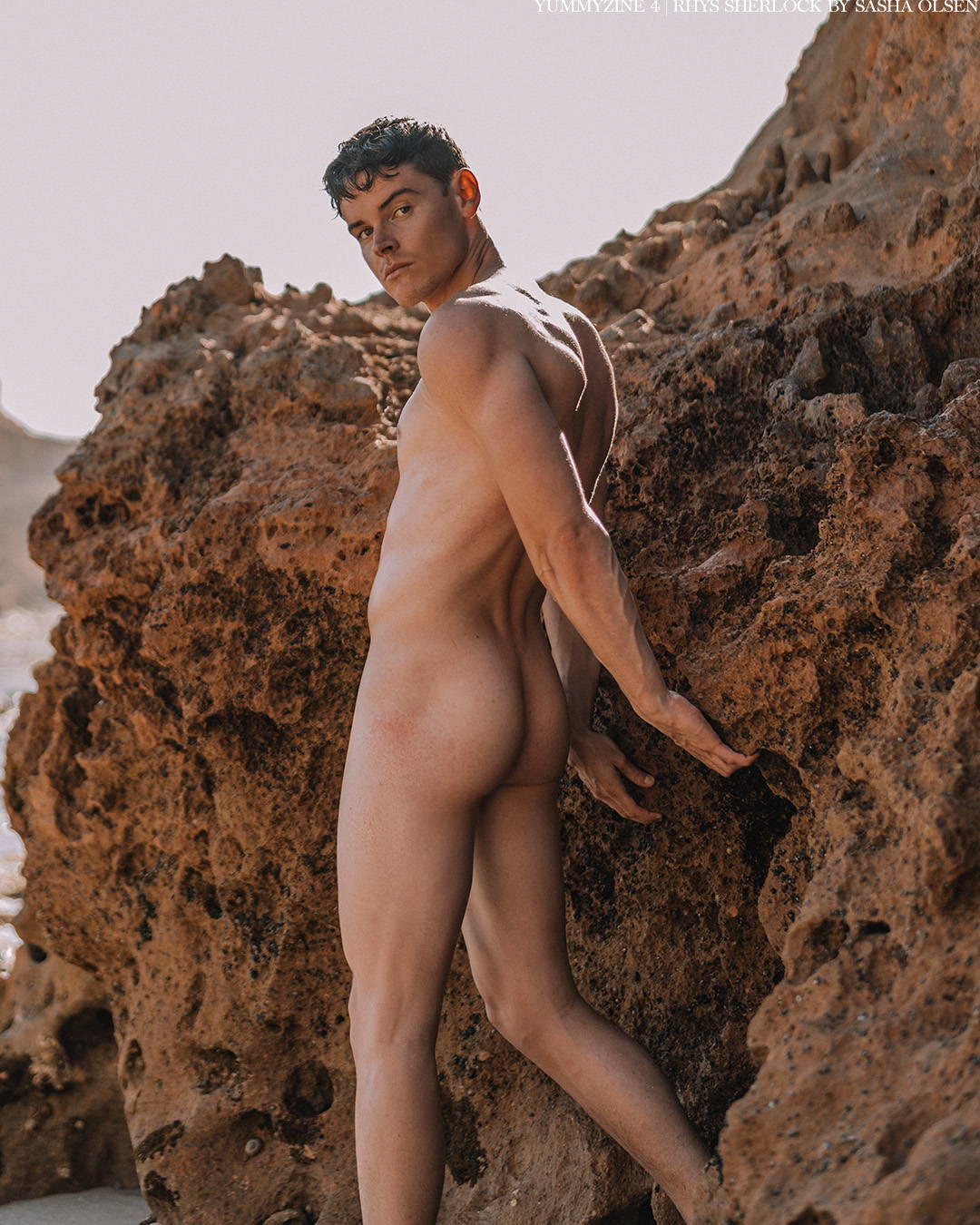 Regarding nudity and sexuality, how do you view these aspects? Is sex important in your life?
RS: Nudity is a natural aspect of the human form, and I believe it can be artistically expressed. I respect those who incorporate it into their work. In terms of sexuality, I prioritize personal development, business, and acting over seeking sexual experiences. I've trained myself to remain focused and not be easily distracted.
With that in mind, I'm sure you enjoy taking sexy selfies, thirst traps, or pics that show how gorgeous your body is. What could we find in your gallery, especially in the hidden folder?
RS: I'm actually quite terrible with thirst trap videos, it's a craft I haven't mastered at all! Definitely a lot of mirror selfies and body photos from all my shoots. If you didn't know me and you looked in my gallery, it looks very narcissistic haha.
What's your take on nudity, sexuality, and everything that implies sexual interaction with another person? Do you consider sex an important part of your life?
RS: I have always held the opinion that we are all human and share similar body features, so why is any nudity so shocking to people? Of course, there is a time and place but for art in particular, I have respect for people who see it as part of their work. Again, I think context does matter but I have had a few Instagram posts over the years get taken down because I was in my underwear. Our society isn't very accepting of it all the time. In terms of sex, it's not really super important and I often go on long spells of ignoring it because it takes my focus away from getting the best out of myself with my business, personal development, and acting. I don't ever really chase it as I might have a few years ago and I have trained myself to remain switched on and not get distracted by it often, but it has been tough.
I sense your young and energetic vibes. Do you have any turn-ons or something that might raise the temperature of your body? How important is it for you to have fun during sexual intercourse?
RS: I have always loved it if someone is spontaneous and adventurous. It has always kept me on my toes and gives me a good adrenaline rush. That would be my biggest turn-on. However, another one would be someone with an attitude or who is a bit sassy. Always raises the temperature for some reason and is a bit of a fun experience.
Lastly, with all we've mentioned, what are your long-term goals and how do you think Yummy will improve your modeling career?  
RS: My long-term goals are to land overseas jobs in modeling. I have mentioned I have missed out on a few in Singapore, Turkey, and London due to my height. However, I will keep pushing forward and not give up on my dreams. I am 25 so it's not the end of the road, I just have to keep showing up and build my portfolio. This experience with Yummy will do a lot for my portfolio and resume but it has given me the confidence to be comfortable in my own skin. Going forward, I will always reflect on how great I felt shooting for this magazine and why I need to keep that body positivity going for the rest of my life.
YUMMYZINE ISSUE 4. GET YOURS NOW