Australian law and economics student and content creator Seb Doyle shares with Yummy all about his interest and how great his life being openly gay is while commenting on how becoming an adult content creator has changed his life, stating that nudity isn't as scary as society tells us. Doyle also explains how sexually open he is and how he loves trying new things.


Photo story by Sasha Olsen interviewed by Adrian Gomis Exposito
The images is cropped/ made safe for online purposes, full images available inside Yummyzine Issue 2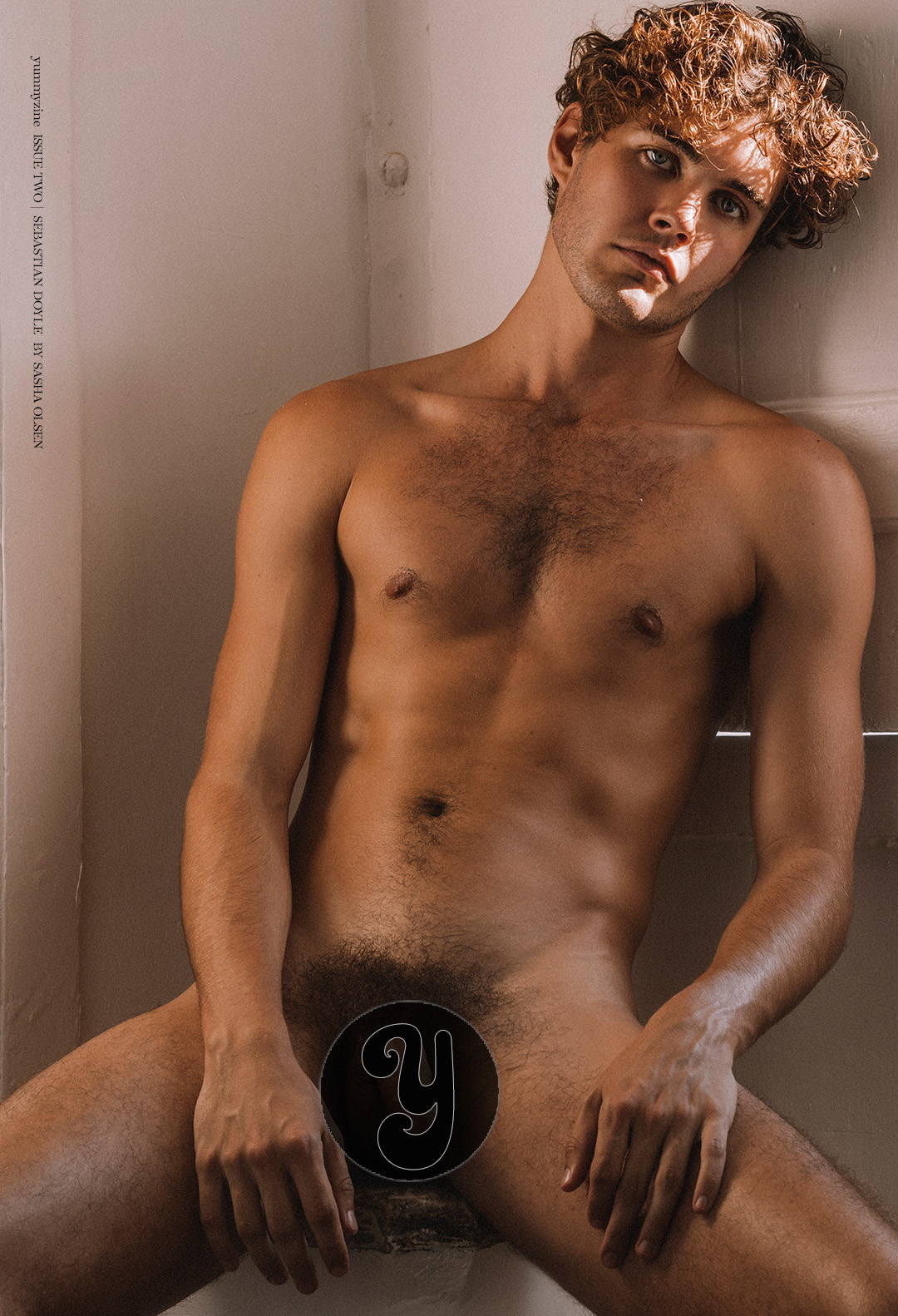 Hi Seb, it's a pleasure meeting you! You're from Brisbane, Australia. Could you tell us how's your life there and a little bit about yourself?
Traveling and seeing the world has made me really appreciate where I live. Australia is where I feel at home. I love the friends and family I have in Brisbane / Gold Coast! We spend our time partying, hiking, and beaching and I love it! I plan to move to Sydney soon, then to London, but Brisbane will always be my home.
What do you usually enjoy doing in your free time? Do you have any hobbies?
I play a bit of piano and I love cooking! Besides that, I love anything physically or intellectually challenging. I feel like I am wasting my time if I am not improving myself.
You mentioned loving traveling. Tell us about this passion you have and some of the destinations you've visited. Which has been your favorite destination and which others are on your bucket list?
I have a very short attention span. For some, this is a problem, but for me, it means I am constantly thinking of my next adventure and looking for new places to visit. My favorite destination is definitely Bali, the island and its people are some of the world's best. My bucket list is simply every country I haven't visited yet!
I believe you're studying law and economics. What made you choose this career path?
I pretty much blindly flipped through a university pamphlet and enrolled in the first degree I pointed at. I was very motivated and academic throughout school but had no idea where I wanted to focus my efforts afterward, so I just chose this degree but could just have easily chosen any other.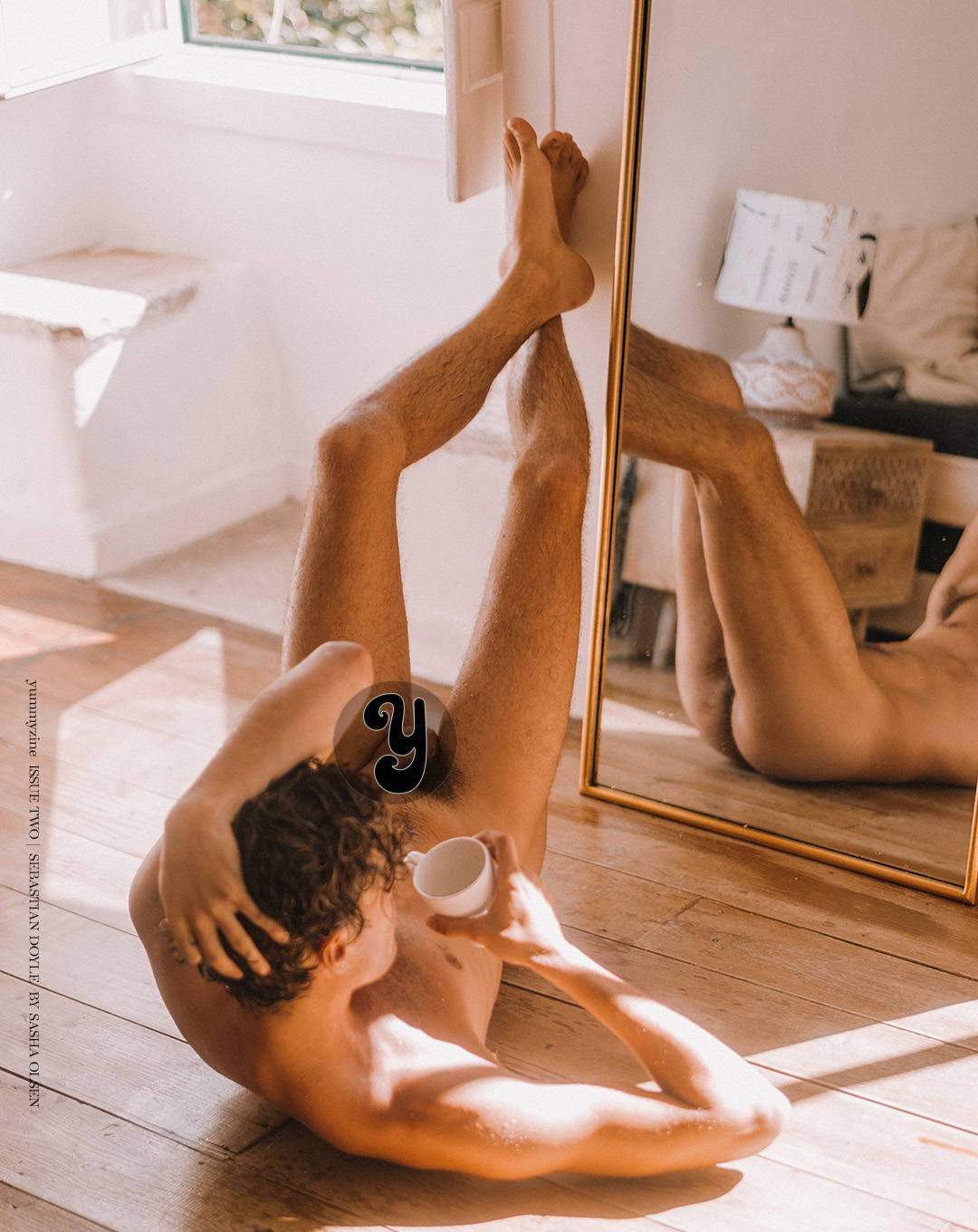 You're also an adult content creator. First off, when and why did you decide to open an account on this platform, and what's it like for you to create explicit content?
I had always loved creating a social media presence on Instagram. Then, recently, Twitter allowed me to experiment with showing more of my body, which taught me that I am actually very comfortable with it – and so are a lot of other people! Turns out nudity isn't as scary as society tells us. Even though it isn't for everyone, adult content has been a really rewarding experience for me and I love it!
How has this choice affected your personal life, positively or negatively?
I made the choice knowing it would close doors for me. What I didn't realize was how many it would open. It has affected my life in an infinitely positive way.
How do you combine or plan to balance such a strict career path like law and economics with adult content creation? What are your plans for the future?
By being my own boss and breaking the rules. I want a more entrepreneurial career path than the traditional legal path, and adult content creation has taught me more about the world and business than my degree has. At the moment, I see a future working in startups in the space and building brands that resonate with my interests and skills.
You also posed for this beautiful story you did with Sasha Olsen for Yummyzine 2. How was the experience during the shoot? Did you have fun?
Working with Sasha should be at the top of every model's bucket list! He is a delight to talk to and tells amazing stories. I had so much fun working with him, one of my best experiences in the industry and in general.
I've seen you spend a lot of time naked out in nature. How does being naked make you feel?
Awesome! Being naked and being in nature are two of the best feelings and it turns out that combining them is even better.
Regarding your sexuality, you're openly gay. How has your journey been with your sexuality? How was your coming out story?
I am very lucky to have had a popular gay guy at my school who I had a crush on and started seeing. I was never confused about my sexuality because I knew I was attracted to him because he was so cool and it was easy to tell my friends that I was seeing him, rather than just telling them that I was gay. Since then I just forget about being gay and I seriously have a way of normal life!
On to the yummy questions, what does the word yummy mean to you? What do you picture in your mind when you think about it?
It feels fun and exciting, which I think resonates well with the magazine. Even though the tone of the shoots is very professional and artistic, it is fun and exciting that they are pushing the boundaries of peoples' gymnophobia.
What turns you on about a man? What's the first thing you look at or notice?
Muscles. Besides that, I am honestly attracted to any guy who is comfortable, fun, and makes me feel good about myself.
Going back to the adult content creation matter, what's the best experience you've had while filming? Name the craziest experience you've had.
Honestly, all of my experiences filming have been very professional. I am still quite new to it and nothing that crazy has happened yet.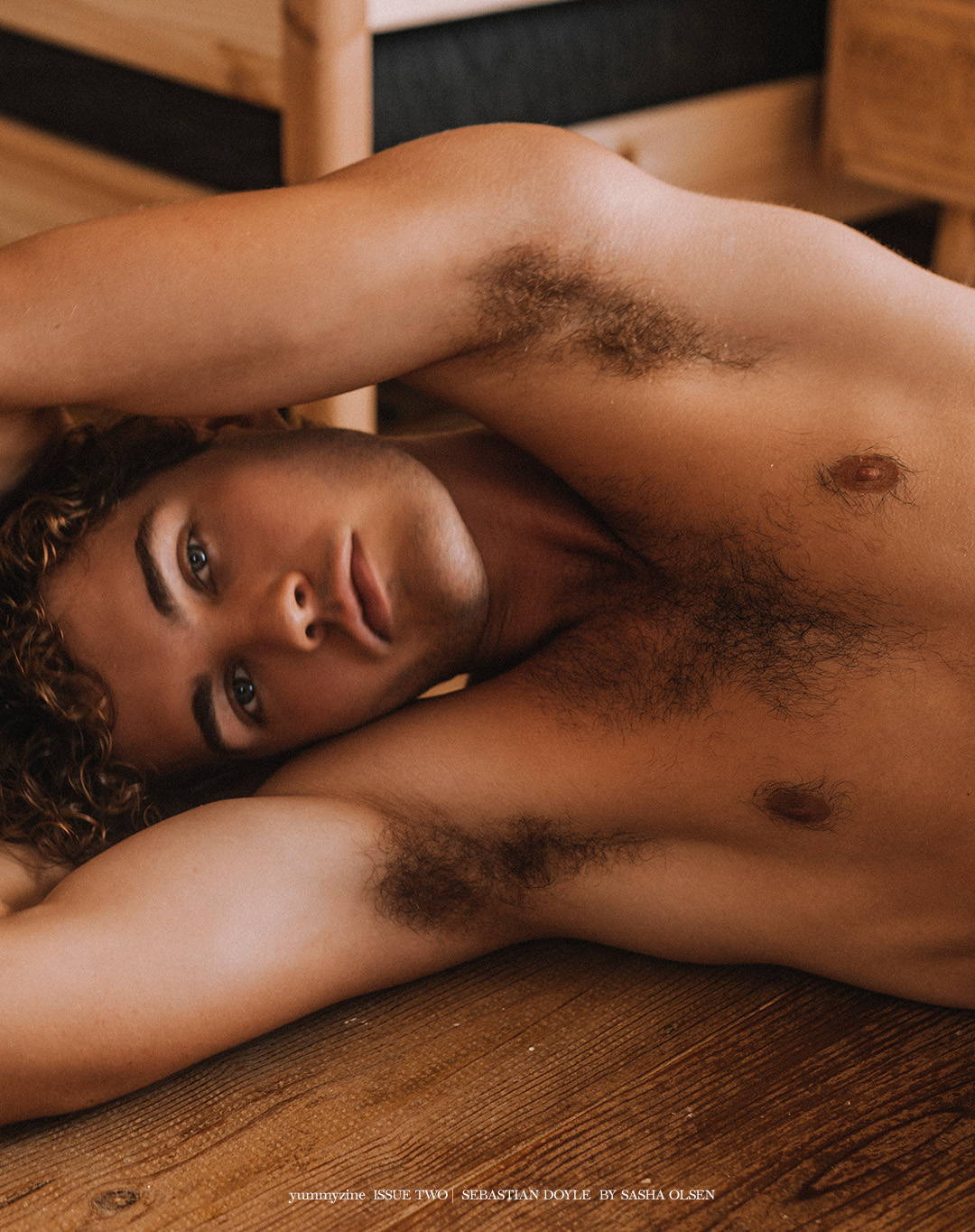 Would you consider yourself a naughty and playful guy? How important is it for you to have fun during sex, experimenting, and trying new things?
Again, I have a very short attention span. I have tried almost everything in all aspects of my life, including sex. I do not really consider myself naughty or kinky, I just get bored of things very quickly and am comfortable with sexuality, so I always try out new things and find myself in very interesting situations.
Do you have any fetishes or kinks? Name your biggest and naughtiest fantasies you'd love to see come true.
Being an adult performer was always my biggest fantasy. Like all fantasies, the reality is not the same as imagined – but in this case, the reality is much better! A rewarding, stimulating, dynamic career!
You're really popular on social media and you have a very big platform of followers and fans. What's the strangest request or message you've received from a fan?
The strangest thing about my inbox after having gained a bit of popularity on Twitter is how respectful all the messages have been. All of my followers send such lovely messages and treat me so nicely, I am really lucky to have a supportive community behind me.
Lastly, what's something that cannot miss in your life emotionally wise? Is there any life advice you follow to keep pursuing your dreams?
My emotions are basically entirely dependent on my physical activity. I can handle almost any emotional battle thrown at me as long as I can get into the gym and be active, but when I am not active and out of the gym I am much more uncomfortable and anxious. I am a little bit stubborn, some might argue very stubborn. Whenever people give me advice I tend to ignore it and try to think of my own way to do things. Even though I love this independence, I am learning that sometimes listening to others instead of my ego is the more rewarding path.
Photographed by Alexander Courtman exclusively for Yummyzine Issue 2
Interview by Adrian Gomis Exposito (AGE)