However you define the word hardcore, it carries substance and weight. It means pushing yourself, it means commitment, it means explicit and extreme dedication to something. For many, no matter how you express it, it evokes something intense and boundary pushing – that thing that makes you feel slightly uncomfortable. For Pietro Boselli, captured by Giampaolo Sgura, on location in Puglia, he shows us what it takes to get….hard.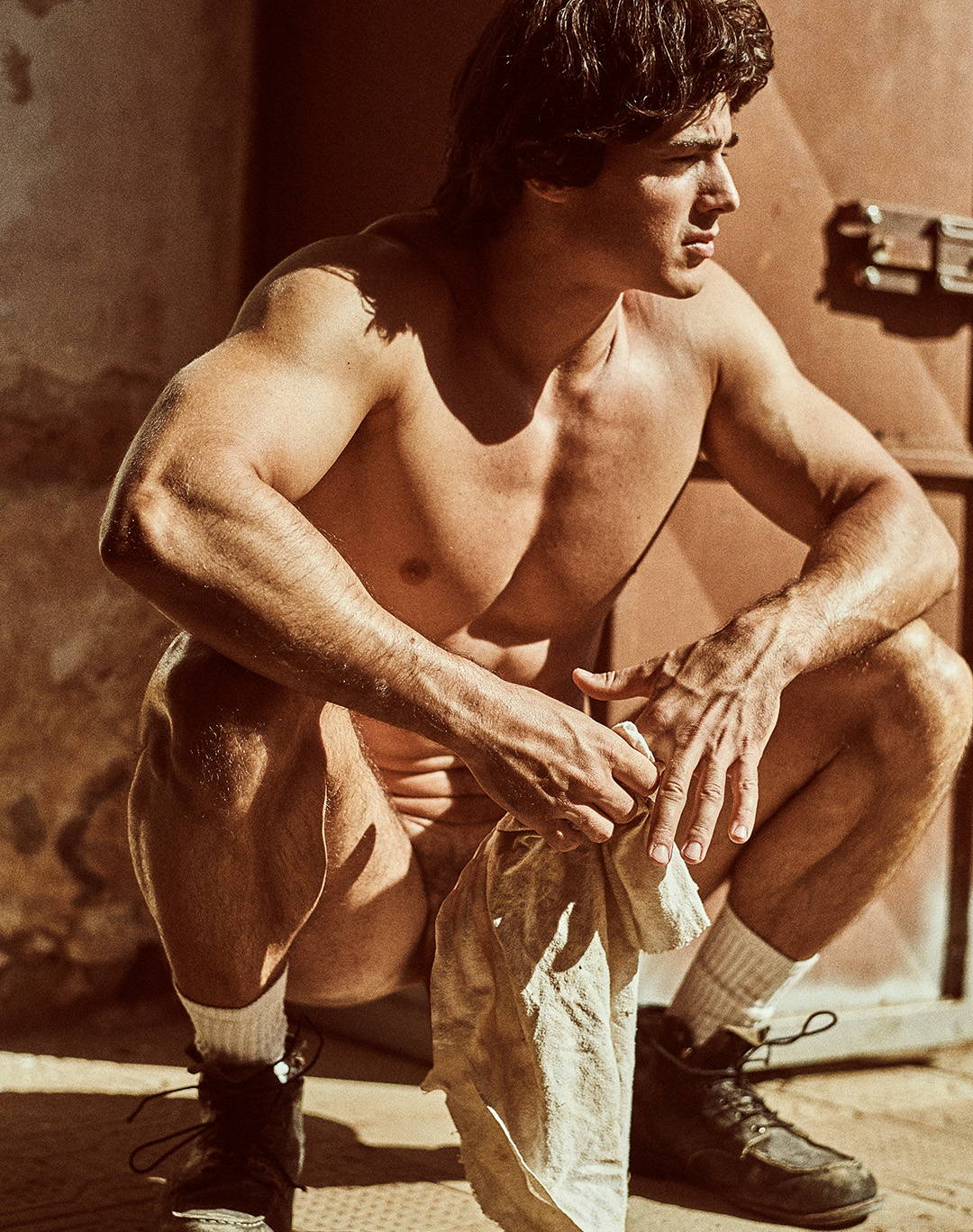 What comes to mind when you hear the word 'HARD CORE'. What does it mean to you?
The term is widely used in many different contexts ... but to me it means going all in, whatever the context. Whether it is sport, work, art or sex.
Have you always been comfortable with nudity?
I am very comfortable in my body and as a consequence also with nudity. It feels natural and liberating, but also secretly exciting. Being outdoor, in nature, and naked always has a special feeling associated with it.
Why do you think you're desired?
I guess it is not for me to say, everyone has their reasons for desiring someone else.
Everyone projects their own imagination and fantasies onto someone else. I guess I am a catalyst of that in some sort of way
How important are fulfilling fantasies - both in the bedroom and in the real world?
Both important especially in the long term. Sometimes "the best way to get rid of a temptation is to yield to it".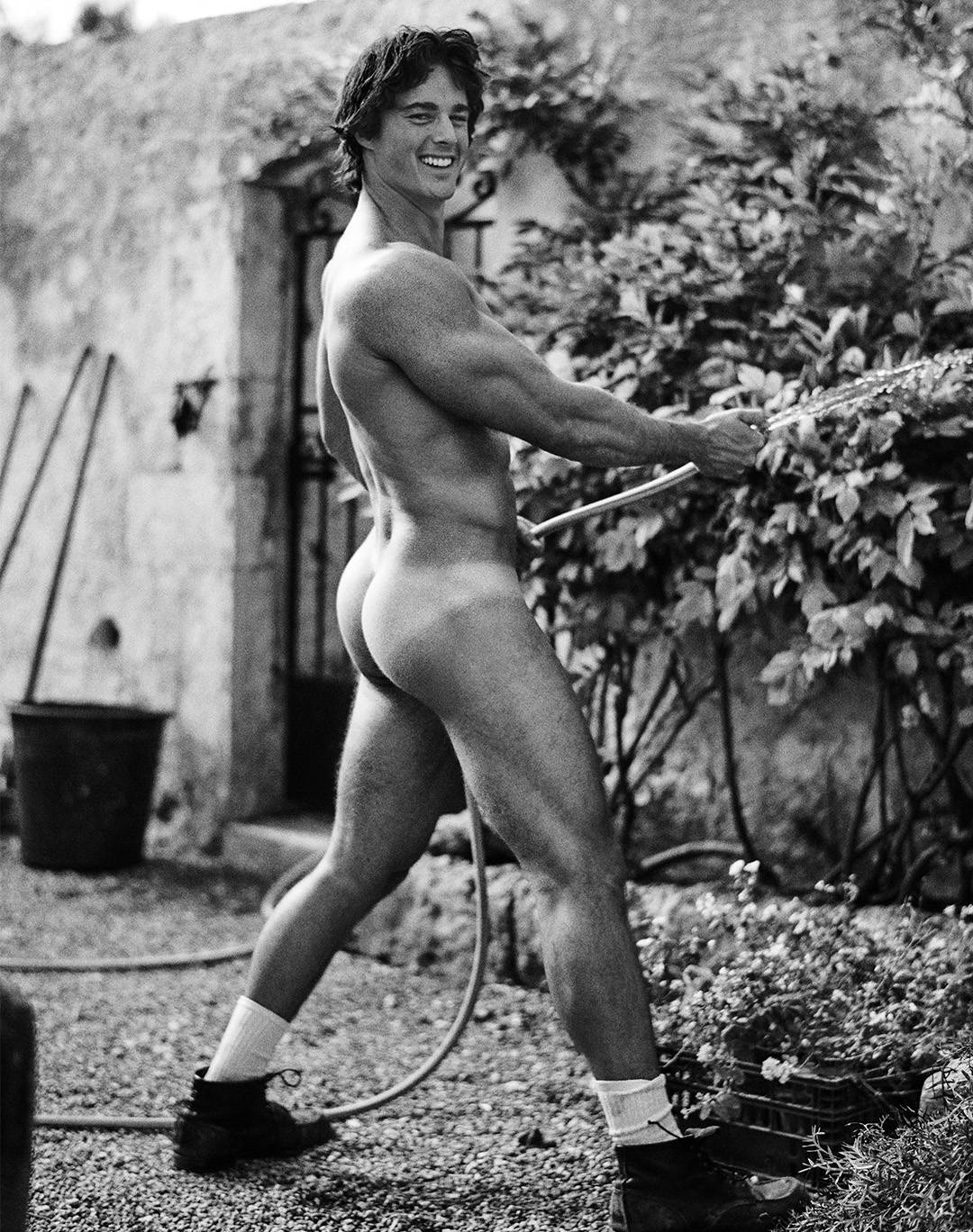 What are your fantasies?
The beauty of fantasies is that only very few people in your life will be privy to that. That's what makes them fantasies… but let's say that they are never set, they depend on the time of your life and the person you are with. Because after all, after you satisfy one, you will have another.
What does a sexual release mean to you?
This might sound strange, but it often means clarity. After a sexual release, the hormones that temporarily "fog" your cortex and that give you the "drive to mate" are suddenly reset. You feel relaxed and lucid.
How often do you think about sex?
I guess at least once a day, but generally more. I think it's normal, even if it is for a second.
What does intimacy mean to you?
It is very simple, it means being totally comfortable with someone, no matter what the situation. In and out of bed of course.
What do you do when nobody is looking?
I will let your imagination do that.
What's your take on porn? Do you watch it?
I think porn should be enjoyed only occasionally; sex is best experienced in real life.
What's your best memory of being naked?
I guess there are many good ones. People are usually naked during their most exciting times.
Does being naked turn you on?
Not normally. But it depends on who I am naked with.
Do you sleep naked?
Yes, I sleep naked, it would feel strange not to. It is just for comfort.
What's your best body part?
We should do a poll after this shoot is out and find out!
Words
Yale Breslin @yalebreslin