In the world of firefighting, engineering, and modelling, Kirill Dzemchanka's life is a testament to the pursuit of passion and transformation. From battling blazes as a firefighter to crafting a career in chemical engineering, personal training, and modelling, Kirill's story is a fascinating exploration of diverse interests and the evolution of a life dedicated to self-improvement and helping others achieve their best selves. In this interview, we delve into Kirill's remarkable journey, his thoughts on staying fit and confident, and his foray into the captivating world of modelling. Join us as we get to know Kirill Dzemchanka on a personal and professional level, and discover the philosophies that have guided his unique path.

PHoto story by SASHA OLSEN interviewed by Adrian Gomis Exposito
The images are cropped/ made safe for online purposes, full images available inside Yummy Issue 7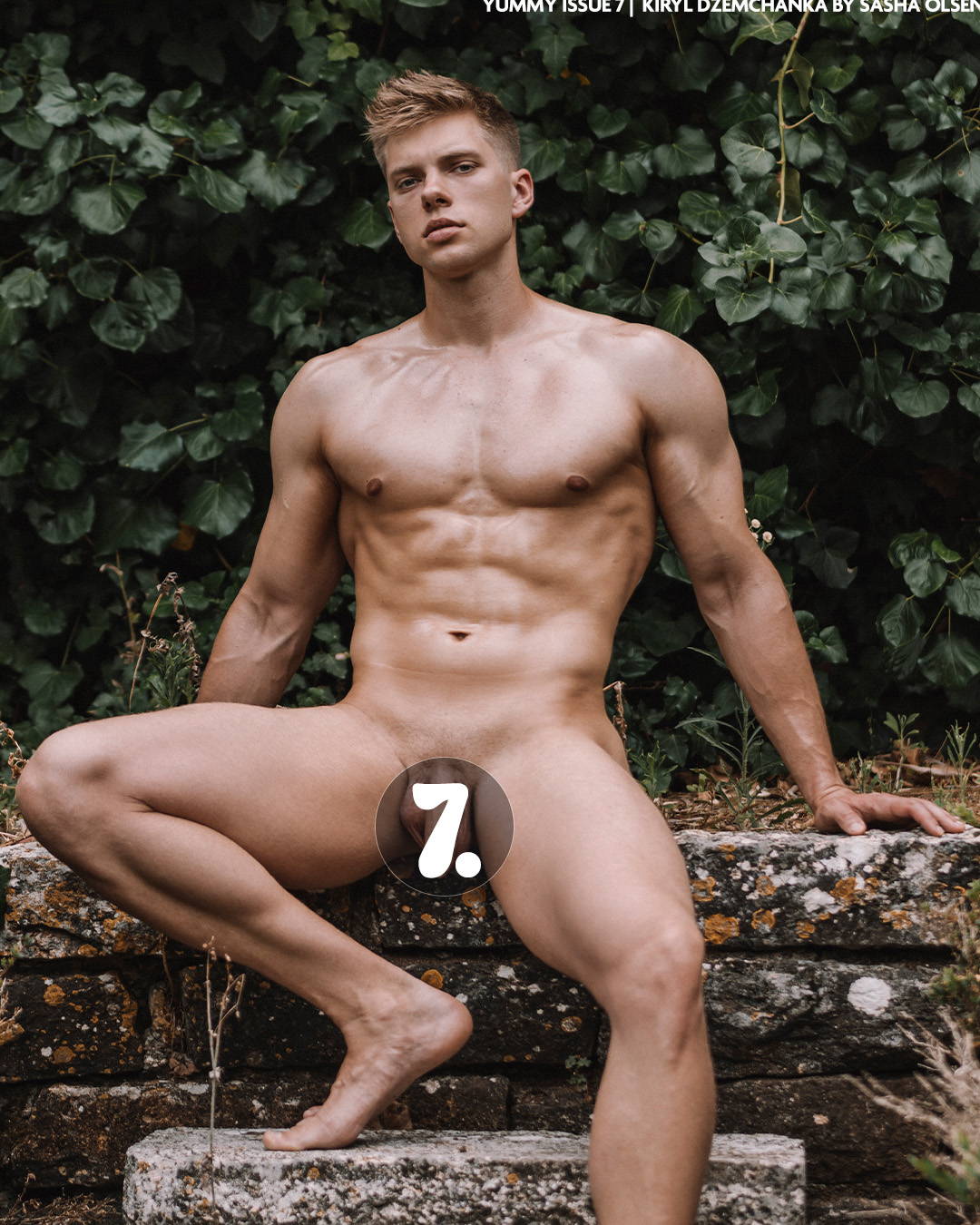 ADRIAN GOMIS EXPOSITO. Hi Kirill! It's wonderful to have you with us today. How have you been? How's everything going in your life?

KIRILL DZEMCHANKA. Hey, Adrian, it's a pleasure for me to be here. I am doing great, thanks. Everything is going well, step by step, and only forward, so I'm doing better day by day!


A.G.E. You previously worked as a firefighter. What inspired you to pursue that profession, and what did you find most exhilarating about the job?

K.D. My father is a former firefighter too; he is a colonel and has received many honours and awards. Since childhood, I used to wish to become a firefighter when I grew up, and I made it happen! You know, everything I've wanted to do in my life is going well. After one year as a firefighter, I was promoted to a special squad. Our specialization was handling chemical and nuclear accidents. In Belarus, we have only 2 such squads. So, I used to rescue people not only from fires during my career. It was a tough job. Of course, I saved many people, but sometimes it was really too late...


A.G.E. Later, you transitioned to being a chemical technological engineer at an oil-refining factory. What prompted this change? And, in this role, what did you find to be the most challenging or rewarding aspects?

K.D. It should be like that; I decided to take that job when I finished university and earned a bachelor's degree in chemical technology of oil refining. So, it was destined. It was a different kind of job, let's say a 'mind-job.' It was also cool and very interesting. Sometimes a little bit unconventional, but that's secret information ;)


A.G.E. From engineering, you then made a significant change to work as a personal trainer and also became a part-time model. What led you to this career shift, and how have your past experiences influenced your current roles in personal training and modelling?

K.D. In fact, I worked as a personal trainer while I was already a firefighter. It was like my second job. With my modeling experience, it's a similar story. Of course, it wasn't as extensive an experience as with Yummy, but I did have some front pages and interviews in magazines in my town, and one front page and interview in the Moscow magazine 'Coach.' Besides, I always had many photoshoots, some of them for commercial purposes, as I've been in good shape for a long time. I abandoned engineering because I realized that working with people brought me much more satisfaction than 'man-machine' jobs. I enjoy helping people become the best version of themselves, leveraging my knowledge and experience in that field. It also provides me with the flexibility to set my own schedule. My background as a firefighter has influenced my coaching style as I aim to make my clients not only beautiful but also fit and functional. I assist them in developing skills that can be valuable in emergency situations.


A.G.E. What do you love most about living and working in Warsaw? Do you have any philosophies or approaches to life that particularly resonate with your practice?

K.D. It's a beautiful new world for me. There are plenty of advantages and opportunities to lead a comfortable life and grow as a specialist. The people here are entirely different; they seem much happier. My philosophy is 'it's better to burn than fade away,' so I always strive to give my best when I start something. This determination has helped me achieve a lot, not only in sports competitions but also in my career.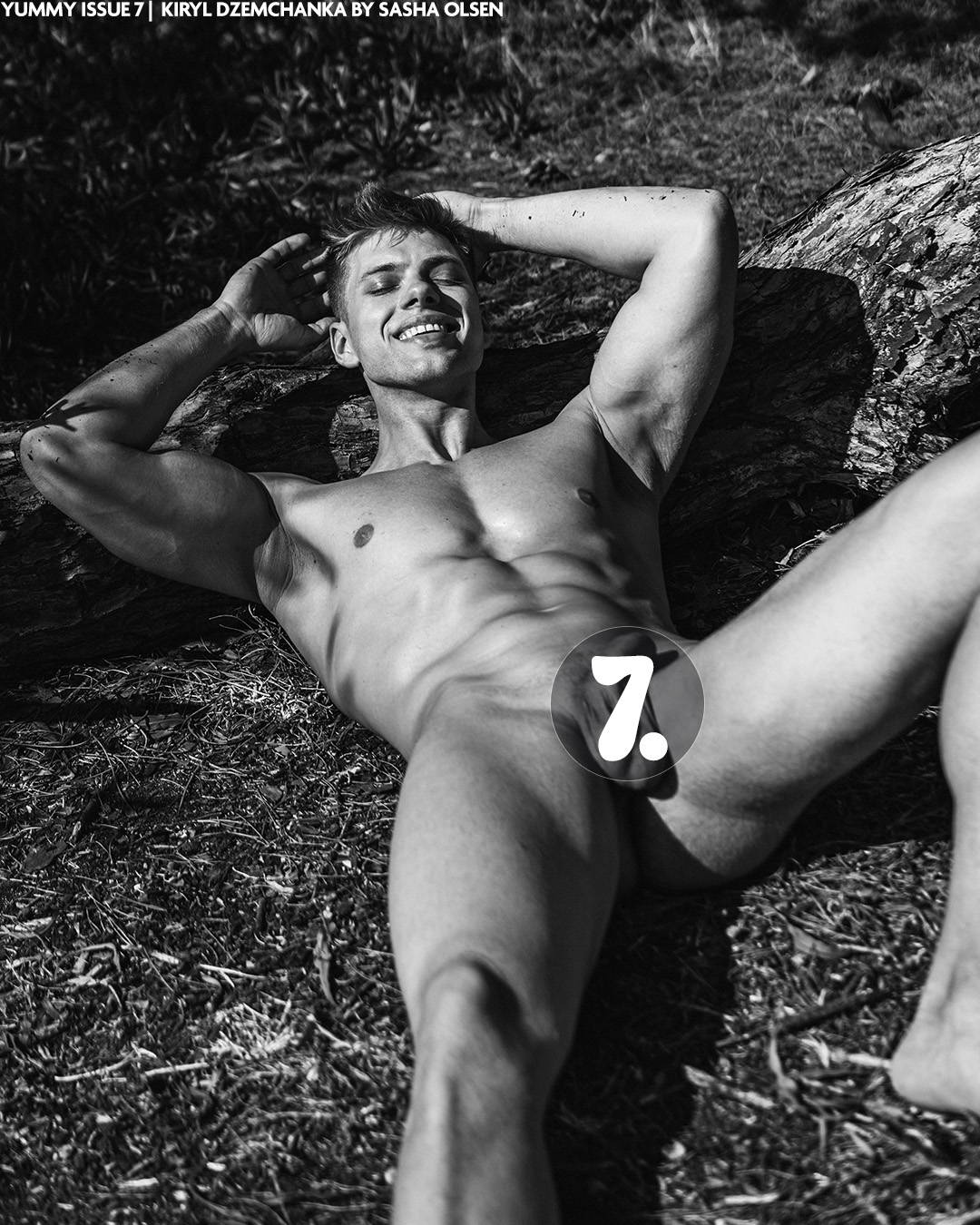 A.G.E. Juggling a career as a personal trainer while modelling part-time must be quite demanding. How do you efficiently manage your time to ensure a balanced work-life dynamic?

K.D. There are no special secrets. I used to wake up early, prioritize everything, and I can confidently say 'no' if I'm not interested in something or simply need to take a rest.


A.G.E. Your interests span across sports, cars, psychology, and art. How do these passions intertwine and shape your day-to-day life and professional activities? Do any play a pivotal role in your current ventures?

K.D. Cars are like toys for big boys; you know, I just really love cars. Art... Art is everywhere; with my job, I feel like an artist when I shape a beautiful sculpture from stone. In my opinion, everything is about aesthetics. I believe we should surround ourselves with as many beautiful and aesthetic things as possible. And we shouldn't forget that the human body is also a form of art; just look at the ancient statues – they are amazing! My knowledge of psychology not only makes me a trainer but also a friend, a teacher, and even a psychologist at times.


A.G.E. Was this the first experience shooting full nudity? How was shooting with Sasha Olsen for Yummy 7?

K.D. It wasn't my first full nude photo shoot, but, of course, it's the first one that will be printed. Our collaboration with Sasha was truly amazing! He is a kind and very positive person, and, of course, a real professional. The shoot with him went smoothly and had a positive vibe. I hope that we will have the opportunity to work with him again soon.


A.G.E. How do you feel about nudity, and are you personally comfortable being naked? Have you ever tried nudism or been to a beach where it's practised?

K.D. I'm fine with nudity if it's appropriate. I was on a beach where nudity was acceptable during our photo shoot. I'm not an exhibitionist, and it all depends on the situation. When it comes to photo shoots and art in general, if the composition of the picture calls for nudity, then it should be included. I have nothing that would make me feel shy about being naked. You'll see that when my pictures are posted, haha.
A.G.E. In the photoshoot with Sasha, your impeccable physique is prominently showcased. Given your background as a firefighter and your current role as a personal trainer, which aspect of staying fit do you cherish the most? How does maintaining such a remarkable form affect your confidence and self-perception?


K.D. It's a pleasure for me to receive compliments about my body. You know, I just can't imagine myself without muscles. It's not only a hobby; it's my way of life. A session in the gym for me is like an everyday routine, just like brushing my teeth. But, of course, workouts give me much more pleasure. There aren't any secrets; I just like to stay in shape for almost the entire year. When I gain some fat mass, it makes me stronger but also a little bit sad.


A.G.E. How would you define the term "yummy"? Does its meaning change based on the context?

K.D. For me, as a sugar-lover, "yummy" is something related to sweets, cakes, etc. But, of course, it's all about the context. In the context of this magazine, I suppose "yummy" is something you want to taste but can't even touch.
A.G.E. The "hot firefighter" is a prevalent fantasy. Do you have any personal fantasies or things that particularly intrigue you?

K.D. For sure, firefighters are the best. I do have some fantasies, but I will share them with someone I want to make them happen with.


A.G.E. Looking to the future, are there any exciting projects or ambitions you'd like to discuss? How do you foresee the progression of your professional and personal journeys?

K.D. I would like to create my own fitness project that will help people become stronger and leaner. Additionally, I would like to continue my career as a model, and it would be great to secure a lucrative contract with Calvin Klein. My smaller dream is to open a hair salon for my mother, who is an exceptional hairdresser. My mother is the most important woman in my life; she has always supported me. It was because of her that I first set foot in a gym. She believes in my potential and provides me with a lot of motivational words throughout all of my sporting endeavors.
We have five covers for Yummy Issue 7. One includes Oliver Baggerman (below). If you are a collector and want a collectors price for getting each cover, do get in touch with Jordan in the office.
The Yummy 7 photo book has a cover on one side, which leads through to the first story, but flip it over, and there is another cover, leading to another first story.
Covers (in no particular order):
Giuseppe x Steven Klein
Giuseppe x Leon Valentin
Juan Betancourt x Oliver Baggerman
Daniel Schroeder two images, one front & one back covers

Mitchell

Walker x Kori Sampson
248 pages of creatively photographed uncensored male models.
YUMMY ISSUE 7 SHIPS SUMMER 2023. GET YOURS NOW