Yummy chats with Turkish fashion model Ege Karabenli, a lovely conversation where we get to know his personal story from growing up all the way to how he became a model and flew to Asia for work. Ege also tells us about his love for fitness and business, his plans for the future, and unveils his yummiest side.

Photo story by Sasha Olsen interviewed by Adrian Gomis Exposito
The images is cropped/ made safe for online purposes, full images available inside Yummyzine Issue 2
I'd really love to know you a bit more. Can you tell me a little bit about yourself to begin with?
My name is Ege, and I'm 24 years old. I am an only kid and I grew up in a town by the seaside in Turkey called Kusadasi. After high school, I went to Izmir for university where I studied Business Administration. I like reading, I love listening to any kind of music, and I am a big fan of movies, especially drama and sci-fi genres. Sport has always been my passion, so from a young age I played football, volleyball, and basketball besides martial arts and athletics. I stopped practicing these sports after I got scouted on Instagram, that's how I started traveling, which I become addicted to. Right now, I'm focusing on my international trading business and modeling.
You mentioned always having been interested in sports. Where does that passion come from and how did it shape your lifestyle? What sports do you practice at the moment and what do they mean to you?
I think I was super hyperactive. I had to let my energy out somehow, but also because I've always loved challenges, I have a very competitive soul. I run daily, and I also do lifting and boxing.
You also talked about being an animal lover. Does that also come from your childhood and your upbringing?
That most likely comes from my family, but I mean, come on! I will never understand people who don't like them!
Regarding modeling, I believe you were scouted via Instagram and started modeling in 2018. Tell us about this story of how you were scouted and your first years professionally working as a model.
Actually, I joined a model competition in 2018, but I didn't keep on doing it. While I was in summer school, I got a message from an agency in Indonesia. I thought it was a fake account from someone insisting on reaching me. Long story short, I got my passport and flew to Indonesia, but COVID happened and I had to stop modeling for a while.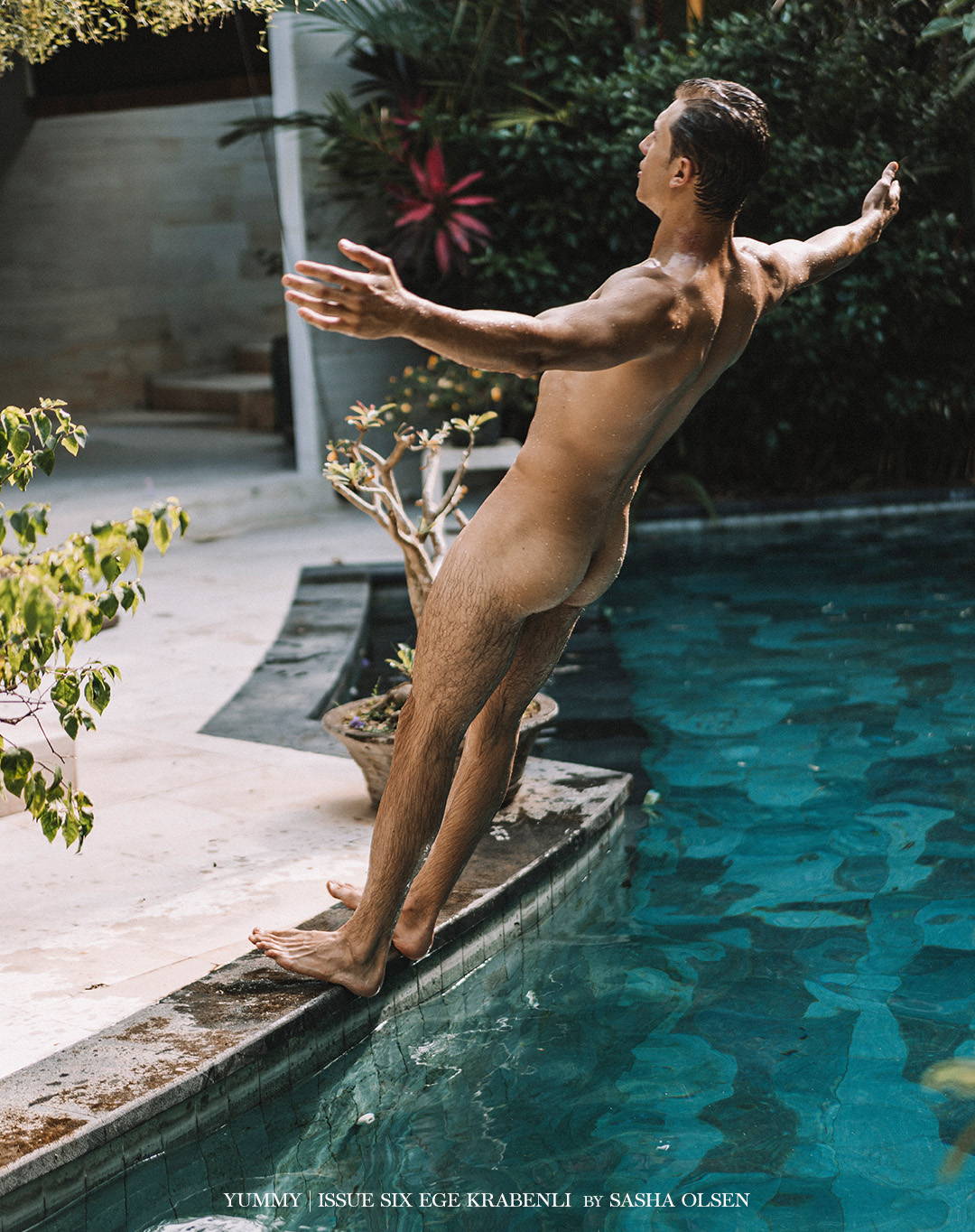 Did you fly to Asia in order to work as a model there? How's the modeling industry there compared to Europe?
Yes, I went there only for modeling. In the terms of lockdowns and travel restrictions, I didn't have a chance to see the market in general but I compared it to Europe. I think it's cheaper obviously and funnier, but of course, there are major markets in Europe, which every model wants to work with. I think both are great.
COVID forced you to stop modeling for a bit and you focused on fitness by working as a personal trainer. Besides modeling, was sports the other career path you would've taken if modeling hadn't happened in the first place? Tell us about your other jobs or interests besides modeling.
Probably yes, but not for good. I want to start my own business in the near future but it needs time and I need experience for sure, but I feel it's time.
Tell us more about your movie addiction and your favorite films you've watched lately.
My movie addiction comes from my family as well. They were obsessed with watching movies together. Since I was a child, I always liked to impersonate people or characters I see, I like to act! Maybe in the future, I will jump to acting, who knows?
You did a wonderful story with Sasha Olsen for Yummy, which is stunning. How was this experience for you?
It was super fun. Sasha was so professional, smart, and nice. I really want to work with him again, but he needs to listen to his friends sometimes and be calmer in traffic haha.
In this story, you really look stunning, having fun, and at ease. How do you feel about nudity?
It was my first time shooting naked actually, and I thought nervous moments were waiting for me, but no, we had such a funny shooting, especially Sasha's direct speaking was super fun!
I'd like to ask you a couple of yummy questions, starting with our trademark question: what does the word yummy mean to you?
Yummy for me means something that you cannot resist for too long and looks very good, aesthetic, and desirable for me.
With that perfect body, I'm sure you get many compliments. What makes you feel sexy and attractive?
I do, most of them coming from my girlfriend, and I thank her for that. I would say what makes me feel sexy and attractive is working out probably and being the person who questions the most too.
Do you have any rituals or routines no one knows about? Maybe sleeping naked or enjoying some time at the nude beach.
I enjoy singing alone, especially in the shower, but nobody needs to hear that for sure.
What is the first thing you notice about another person? What's the main feature you notice and what attracts you to other people?
The eyes chico, they never lie.
Forward-looking, what do you hope to achieve in the next years in your career and also on a personal level?
I really want to work with some exciting brands in the future like Calvin Klein, Dolce and Gabbana, and Diesel. Besides modeling, I am planning to start my business and learn to speak Russian.
To conclude, you mentioned always seeking hope. Tell us about this mission you have in life and how it influences you as a human being.
I believe that in every unfortunate situation with a lack of health, money, or friends, we will always have hope. I just don't accept the existence of a "hopeless" word, we have to believe first.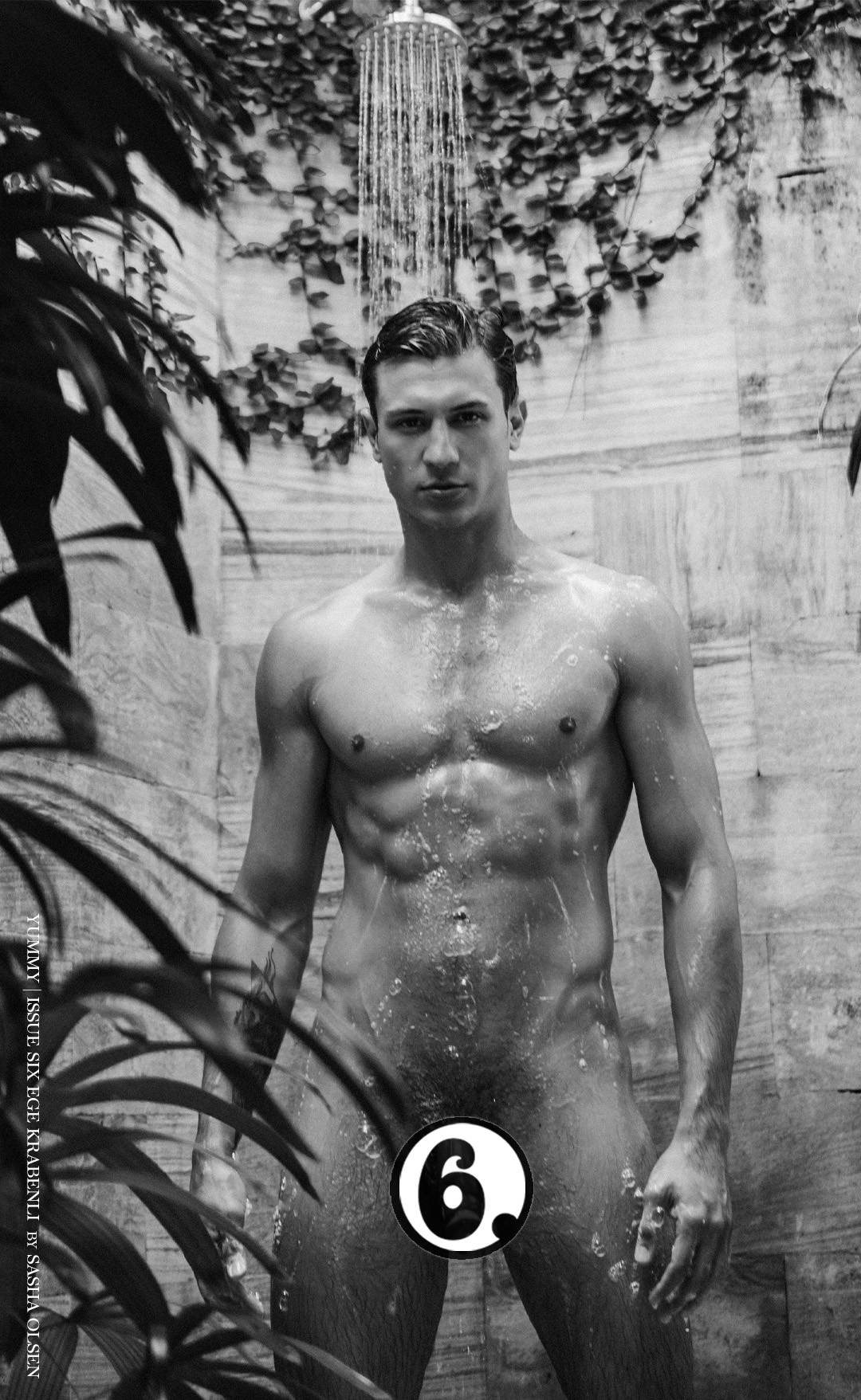 Photographed by Sasha Olsen exclusively for Yummy Issue Six

Interview by Adrian Gomis Exposito (AGE)