Stefano Marshall, the Italian 25-year-old model living in London, tells Yummy all about him, from his personal story of moving to London at a young age in search of change and new experiences and having stayed there ever since, to how fitness is a priority in his life and how he's pursuing a very successful modeling career while always evolving and learning new things.

Stefano photographed for Yummy Issue 6 by Bartek Szmigulski
Interview by Adrian Gomis Exposito
These images are a preview of the full photostory which is only inside Yummy Issue 6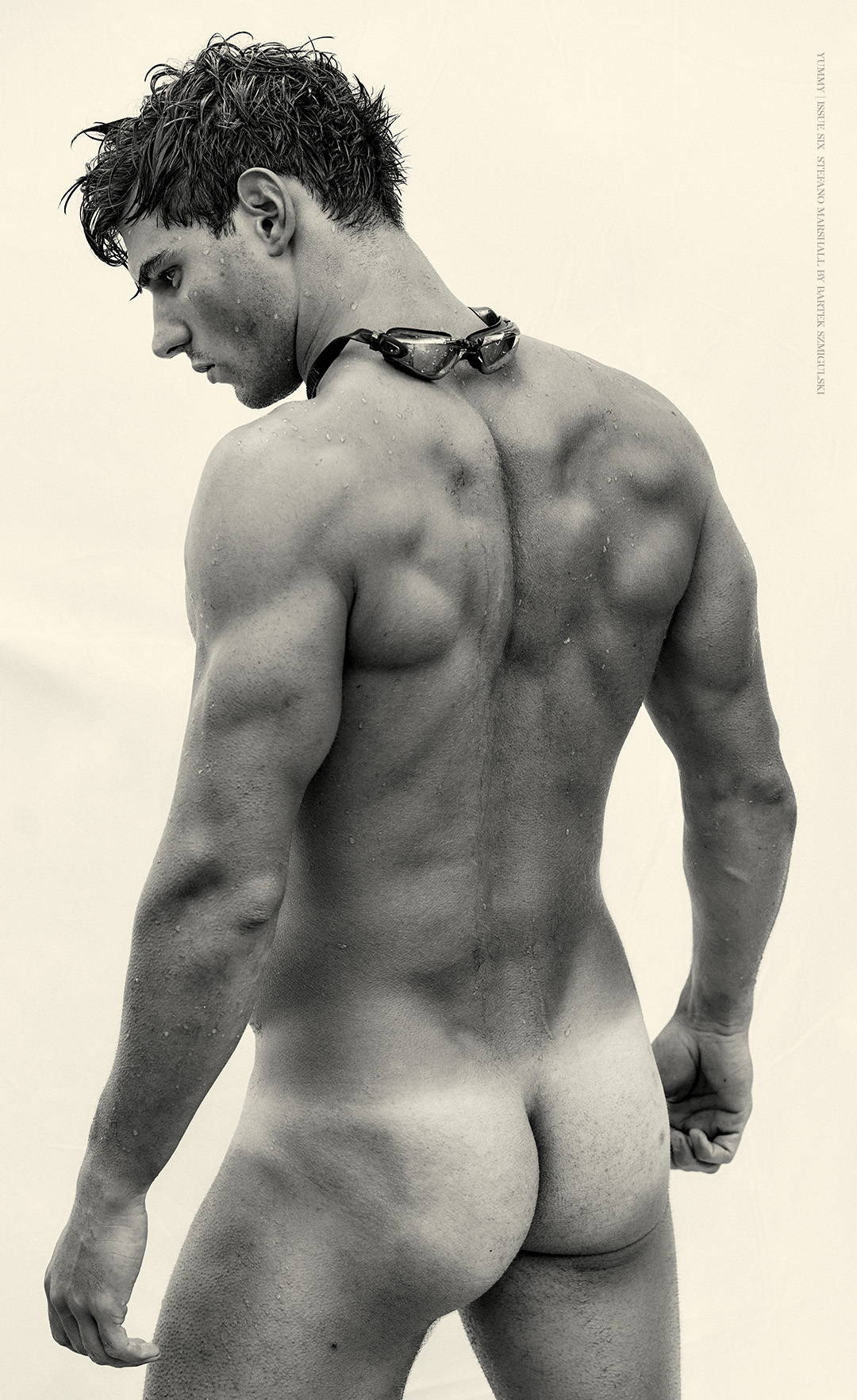 Hello Stefano! It's so nice to chat with you. To break the ice, could you introduce yourself?
I'm Stefano, I'm 25 years old and I'm currently living in London. I'm a simple guy – I love sports, cooking, spending time with people I love and of course, traveling, I love challenges and new experiences. I think as human beings we never stop learning, so I'm in the process of building my career trying to get as much information and knowledge as I can from people I'm surrounded with and all the new people that I have the chance to meet. Everyone has a story to tell, and everyone is worth being listened to so we can get the best out of it and apply it in our life.
You're from Italy but you moved to London right after finishing high school. What pushed you to make that decision and how was that experience?
I moved to London when I was 19. After finishing high school I wanted to have a gap year where I could have a nice experience outside of my country and comfort zone, learn a new language, embrace a new culture, and meet new people. Then, a few months turned into five years and I'm glad I can call London my "home" right now.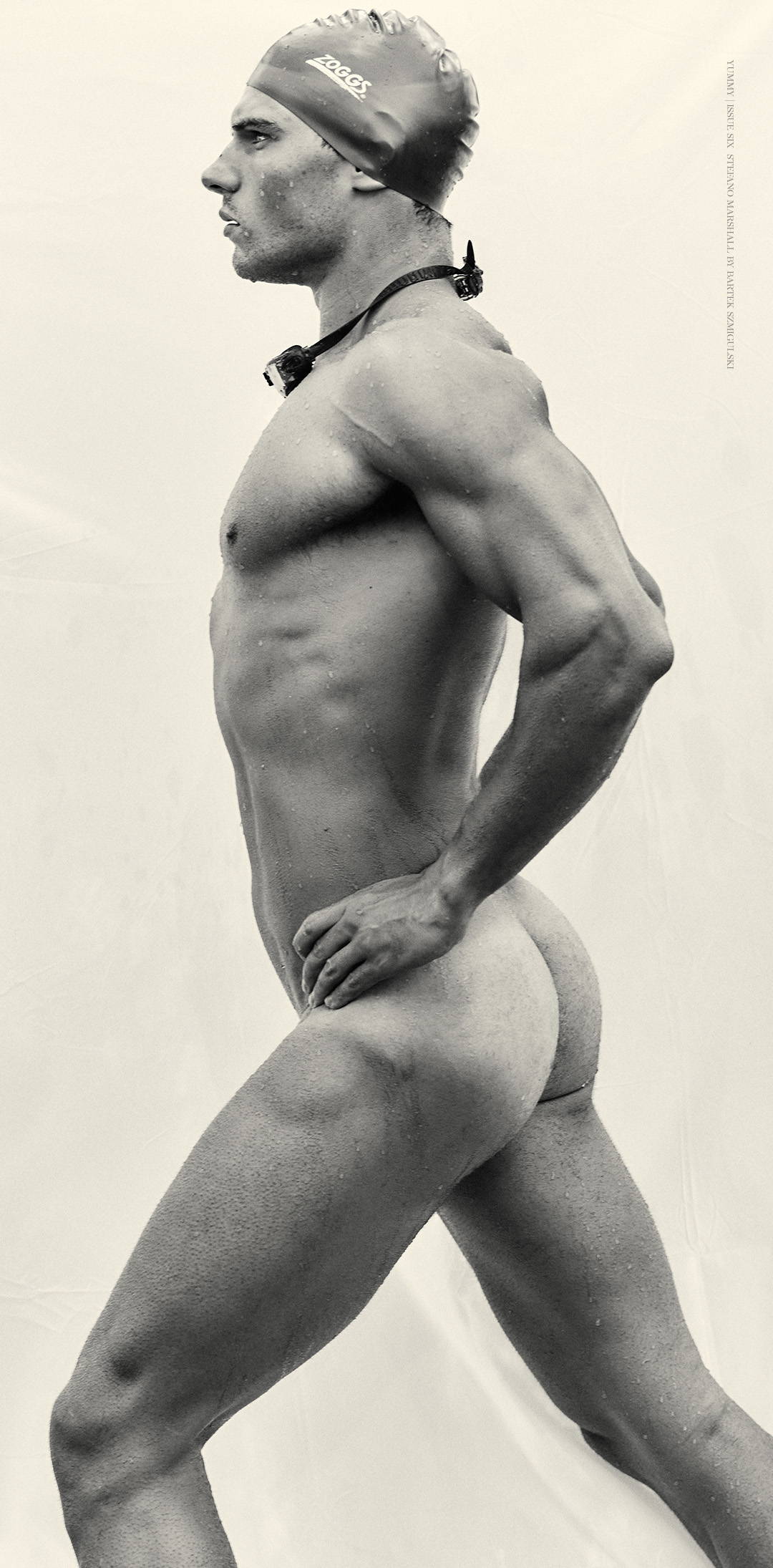 As you mentioned, you live there since the time you moved. How were your first years there and what made you stay?
The first year was tough. I knew nobody in town so the first few months were a big challenge, especially coming from a little place in Italy. Everything is different in a big city like London: the lifestyle, the language, the culture, and the working environment. I believe what made me stay is definitely the beauty of being in a place extremely multicultural where you can learn and grow and challenge yourself every day. I've also been lucky enough to have met beautiful and special people that are still part of my life.
You mentioned having grown up practicing various sports. Can you tell me more about your passion for sports and which sports you still practice nowadays?
I grew up in a sporty family, and that has always been part of my life since I was a kid. Sport is what makes me the happiest and what makes me feel alive. It fulfills me, and I can't find that anywhere else. I've been swimming and playing basketball, but I've always enjoyed trying different sports when I had the chance. Along with school, I believe being in a sports environment at an early age and while growing up added value to my persona. It made me understand nothing comes easy if you don't work hard, and the feeling of being part of a team or a community where everyone shares the same goal and the same emotions either when you win or lose is unmatchable to me.
Why do you say fitness is a priority in your life? What does it mean to you?
Fitness is a priority in my life and will always be as it helps me be mentally and physically healthy, it means everything. Sport and fitness are always there for me, all the bad periods I had, I have always gone through with some exercise – training was a way to escape from reality and be in a happy place and state of mind for a couple of hours. Even when I don't feel like working out, once I finished it, I've always found myself in a better place than when I started. It turns on my days. It's more a mental thing, aesthetic comes after.
Professionally wise, you started a personal trainer course and you're pursuing your modeling career. How do you combine both? Do you work as a full-time model now?
Luckily the two go along. I have always visualized myself working in the fitness industry/sport environment because it's something that I love and it represents myself. I'm a full-time model now but that would not take anything away from pursuing a career in the fitness industry too.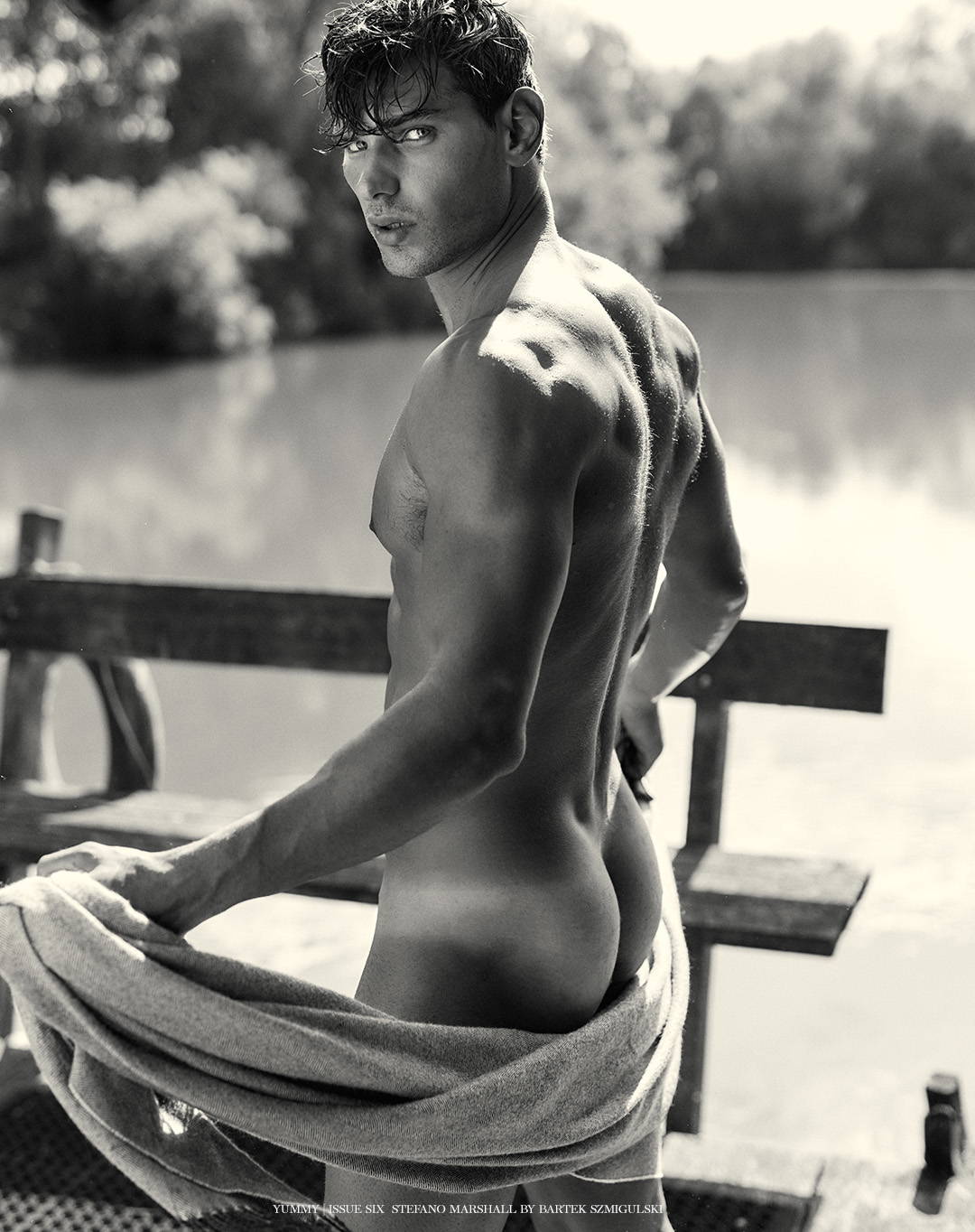 Besides fitness, you also love cooking. What's your favorite dish to cook and what do you enjoy the most about the process of cooking in general?
 I grew up with my parents always cooking amazing dishes, healthy and very different every day. I like to pick up the ingredients and know the food I'm cooking, rather than going out to a restaurant or eating highly processed food. I love cooking Italian classics such as pasta, seafood, or meat barbecue for friends and my girlfriend, but my cuisine is pretty healthy, and I'm very careful how I fuel my body.
You seem really open about nudity, having been photographed a couple of times naked and now you've done Yummy. What was the experience like and how do you feel about the results and the impact your images will have?
 I would say I'm open when I embrace the concept of the shoot. I would not shoot anything with nudity if I don't like the idea of what I should do and who is shooting it. With Yummy, I had the pleasure to meet the director and the photographer and we decided that together we could do a great project. The pictures are really artistic, they tell a story and they are not offensive at all, and that's why I think Bartek did an amazing job and I'm really happy with the result. However there is no frontal nudity in my shoots and the images are focused on emotions, masculinity, and finesses.
What view do you have of Yummy?
Yummy to me is about being sexy without being vulgar and offensive. The images have to be viewed as art, as something desirable but untouchable, like poetry with a gentle spicy touch.
On to the yummy questions, how important would you say sex is in a relationship from your point of view? Would you consider yourself a playful and naughty guy?
It is very important, as you don't wanna lose the sparkle between you and your partner, but that doesn't only come with sex. It's about the everyday details, the respect, and the trust that the two give each other on a daily basis. It depends on the situation I find myself in, but I wouldn't call myself naughty most times, but I like to keep my relationships private.
What makes you feel sexy on a regular basis?
Being independent, taking care of myself and my body, and being in a state of mind that allows me to grow and give the best of myself every day. Those are things I suppose are making me feel good and sexy.
Photographed by Bartek Szmigulski exclusively for Yummy Issue Six

Interview by Adrian Gomis Exposito (AGE)