As Rufskin turns 20, we chat with the two founders Hubert Pouches and Douglas Coats give us some insight into their ever-so-sexy world.

As Rufskin turns 20, one of the brands that's caught our eye due to their sexy and unapologetic perspective, we chat with the two founders about their origin, what's keeping them going, and why 20 is the best year of all. Without further ado, Hubert Pouches and Douglas Coats give us some insight into their ever-so-sexy world plus a look at some of the images that defined the brand throughout the 20 years on the scene.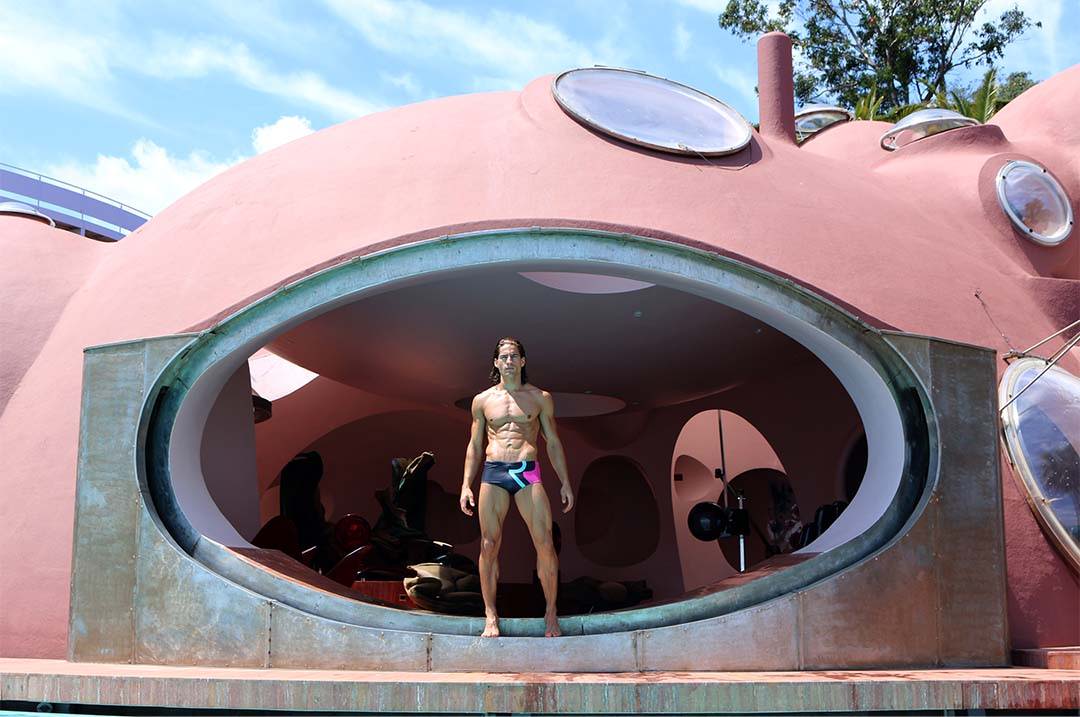 The brand launched 20 years ago in a garage. Did you ever expect it to turn into what it now is? In a way, we knew that by pooling our thoughts and ideas together that we were on to something from the start, especially since we both were excited to do something "on our own" and not be tied down to the corporate world. Treating it as a hobby at first made it less serious, giving us creative freedoms to design a few denim styles at our own pace and tripping on exactly what we wanted to do, knowing that if it didn't work out we had something to fall back on.
When did you first realize that you were on to something with your brand? We started the company with the idea that we will create a men's denim line that was both sexy and unapologetic about its origins. In the early 2000s, there weren't really many choices for low waist stretch denim for guys unless he bought his jeans from women's retail. So, when we launched our 'website' with photos of sexy models wearing our first denim designs, we were immediately hit with a ton of e-mail correspondences and orders from retail stores from around the globe. Remember this was the era when shopping online was in its infancy so we had to be creative with flashy, moving images and alluring models that evoked the RUFSKIN look. Interesting enough, I.D. Magazine was one of our first editorial requests but it was on a girl. We knew at this point that we will push the envelope and create an exclusive men's line using very bold and homoerotic imaging and that we had discovered something that consumers wanted.
Did you ever want to give up? What kept you going forward? Give up? No, of course not. We love what we are doing and all the freedom that comes with it, so "giving up" was never on the agenda. One reason that kept moving us forward was that we realized we had found a niche market where we could run our brand without rules and with a season-less calendar. Of course, there are the endless workdays, cost fluctuations with trims and fabrics, and occasionally the heated creative differences that can appear between the two of us that can be daunting. But we press on and are fortunate that we both go home together at the end of the day, realizing that the positives outweigh the annoyances.
You mentioned you have a few ideas up your sleeve to celebrate your 20th birthday. Can you share any?
Honestly, us trying to feed you with some specific projects would be pure predictions at this point. We have a few collaborations in the works and hope to publish our first photography book, and ultimately a celebratory expo showcasing the past and current styles of RUFSKIN. In reality, 2022, coinciding with our 20th anniversary, adds fuel to our already crazy work schedule but does motivate us to get creative and nail down a few of the anniversary plans we mentioned earlier.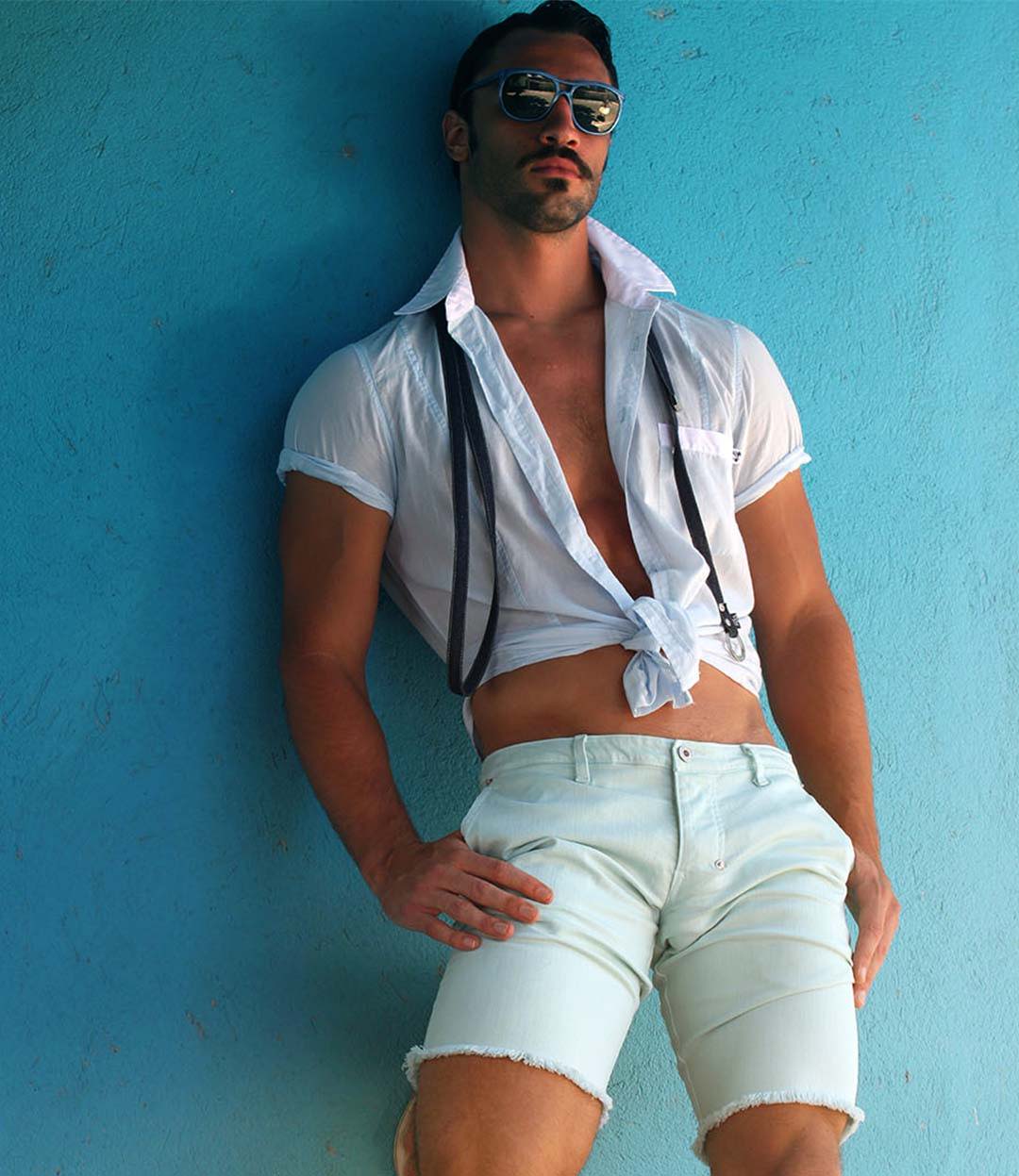 Talk to me a little bit about the vintage photograph and description you're working on. Now, this is fun. We decided to dig deep into our earliest archives, highlighting vintage photos and designs along with brief description anecdotes and sharing them on our bi-weekly email newsletters throughout the year. Not only have the styles and models changed over the course of 20 years but so has the size of the hard drives!!!
Swimwear is a big category for you and you're going in a new direction as we speak. What's in store? Not sure about a "new direction" but we will definitively be putting a twist on a few of our best signatures styles as well as revisions to some of our popular 'vintage' designs. Since we haven't been able to go on any extravagant travel destinations the last few years, we will be taking the new swim collection back to RUFSKIN's earliest roots and photographing in Brazil this Spring.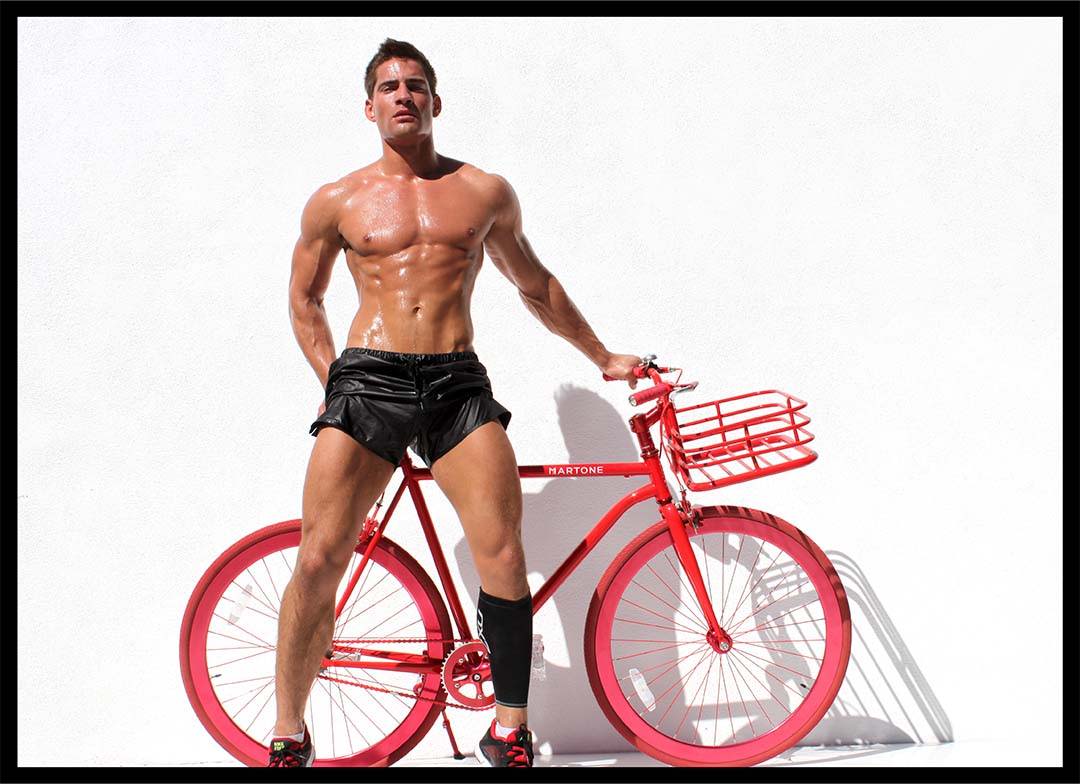 What's the most shocking thing about the Rufskin brand? Shocking in which way? We don't really see or think about anything shocking regarding the brand, except maybe the fact that we are still operating 20 years later and managing to survive on our own terms, nestled in the far southern corner of California where we craft our brand almost in its entirety.
 What continues to keep you excited? What about the brand still turns you on? What keeps anybody in love, interested, or curious? Some things have no answers or "recipes". If you are not in love with what you do and appreciate everything about your work then you may want to look for an exit. After 20 years the brand is an extension of our life in a way, that constant process gives us the opportunity to bring new concepts when we feel like it.  The creative process at the inception, the chaos and the expectations that come along for the ride, and then the materialization into a product where it finds its own niche is what keeps us excited. We think there is a certain alluring erotism that shines with our brand and we strive to present an image that conjures sexiness but not vulgarity. We are proud to have kept the same discourse and maintained the same DNA since we started 20 years ago as a side gig in the tiny garage behind our home. California style.