Originally from a small town in the north of Spain, Carlos Arrieta set off to pursue a wonderful modelling career that enabled him to travel and have amazing experiences. Now living in Milan, one of the fashion capitals that has granted him multiple opportunities in the industry, Arrieta sits down to talk with Yummy about his life, his interests, and ambitions. We also didn't forget to hit up the conversation by asking him a few yummy questions to dig into his more passionate side. Carlos Arrieta is one of our stars of Yummyzine Issue 2

The images is cropped/ made safe for online purposes, there are full frontal images available only inside Yummyzine Issue 2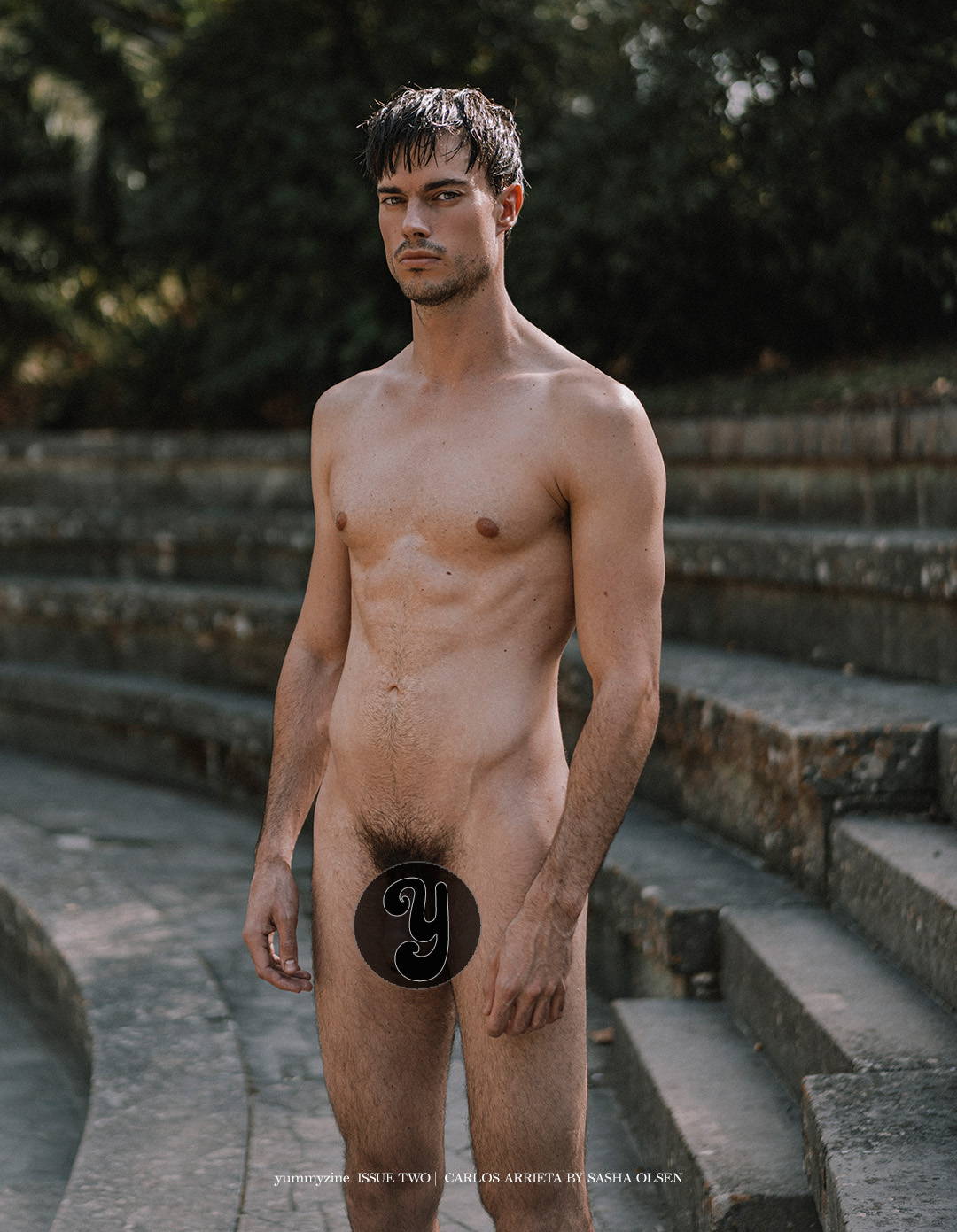 Conversation between Adrian Gomis Exposito and Carlos Arrieta @carlosarrietta_ words By Adrian Gomis Exposito @adriange_ photostory by Sasha Olsen @sashaolsen Agent Fashion Model IT @fashionmodel.it
ADRIAN GOMIS EXPOSITO asks. 'Hello Carlos. Thank you for accepting this interview. I would like it to be as uncensored and honest as possible. Could you please start with a quick introduction about yourself?
I was born and raised in two small villages of Navarra, a province in the north of Spain. It's not very known abroad when I say I'm Spanish, but I feel very proud of it. I come from a very noble and modest family who have always supported me in everything. My mom is like a bear mom, super protective and with claws for us, but I guess it's a good value. When I was a child, I had two versions of myself. On the one side the barbarian that loved to go to my father's tiny village to do huts in the countryside and burn anything we found around there; and on the other side the curiosity that made me admire the city life and the number of possibilities or different people that I could meet there.
As you've just mentioned, you come from a small town in Spain, and I believe you moved to study marketing at university. How was that experience?
That was the first time I moved out of my home. I was eighteen and I thought real life just started for me, but it didn't. I started to socialize a lot at university and hang out twice or three times per week. My parents were giving me some money every month to face my expenses. They just wanted me to focus on the grade and nothing else, but in the beginning, I just didn't measure how much I was wasting so it was a hit in my face. I failed a lot of subjects and I needed to make up for the time I lost. I'm not gonna say I wasted my time in university because I guess it taught me something and I also met some of my best friends, but I didn't like to study.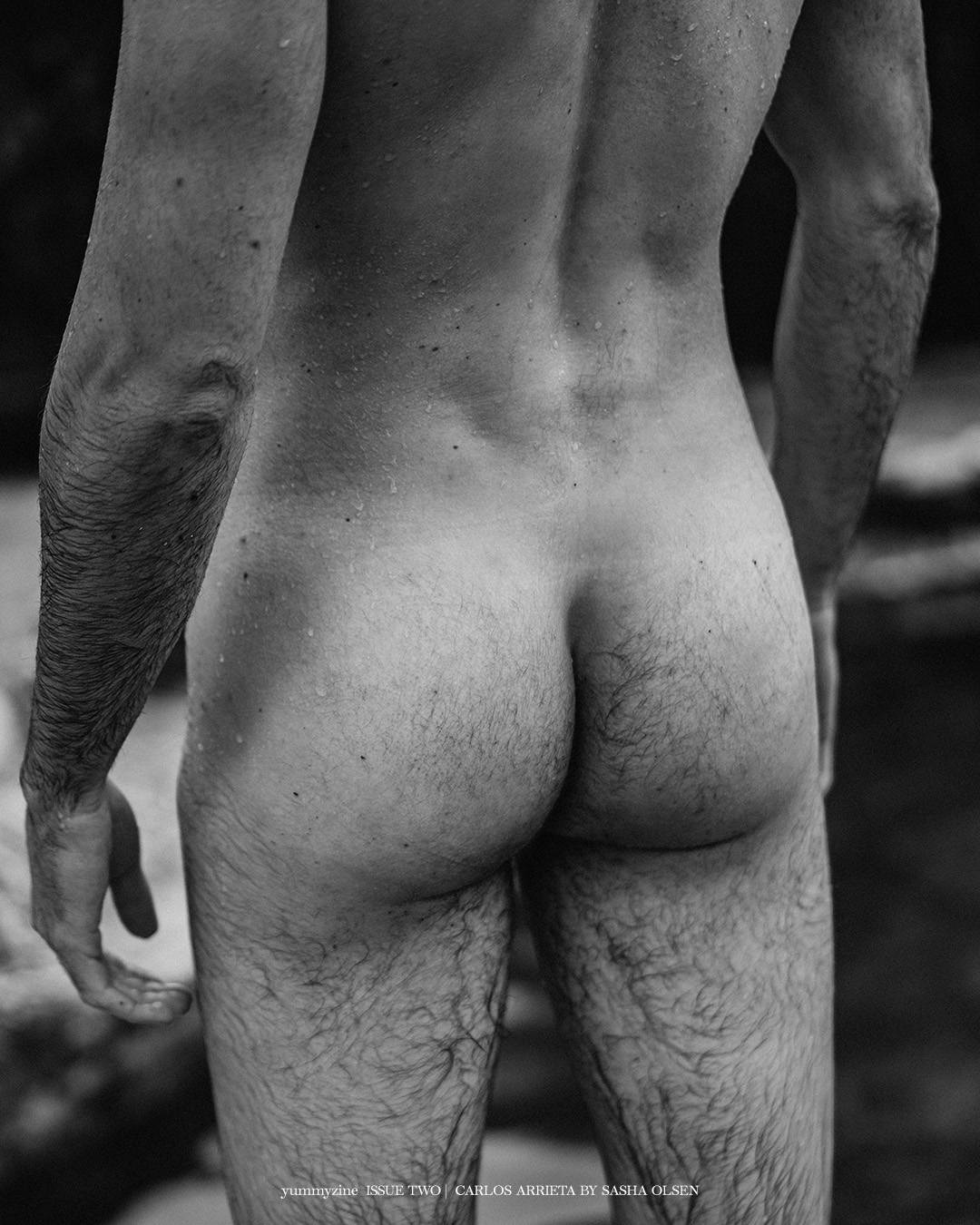 Soon after that, you moved to Barcelona to start your modeling career. What made you want to pursue a modeling career in the first place and how was that process for you?
I was very curious about modeling and the dynamic of this job. Never stacked in one place, my passion for photography and beauty, traveling, meeting people from different parts of the world… So I arrived in Barcelona with a marketing job beforehand. I also signed in with a placement agency that wanted to send me to China, later Istambul, then Hamburg and finally moving around Europe. That sounded glorious and attractive to me. Another life was about to start. Unfortunately, COVID came first to China and they told me not to go, and the rest you can imagine. Also, at the end of 2019, I fell in love deeply like never before, and I stayed with him during this period. During my stay in Barcelona, modeling didn't seem good for me, I couldn't work or progress in anything, which made me feel uncomfortable, frustrated, unsure, unconfident, and other bad feelings.
What expectations did you have from working as a model when you started and how do you see them now? Do you combine it with other jobs?
When I started I thought this was gonna be much easier, but I indeed started in a very unknown period for everyone. Everything was uncertain. I started in Milan last year in November, and since then, my perspective changed quite a bit. I felt I had more opportunities, castings, jobs, and work trips. I'm combining it with a project I got with three colleagues in Barcelona. We have just reformed a studio and we are hiring it for shootings such as TVC, events, or fashion shootings.
You recently moved to Milan to keep working as a model. Could you tell me more about that experience of moving to one of the most famous fashion capitals?
I fell in love with the city the moment I arrived. I remember the taxi trip from Linate to my place as if it was yesterday. I always say Milan is a mix between the "European correction" and the spark of Italians. I love this combination. It's like constant madness. Milan is full of possibilities, plus I am in the middle of Europe to travel anywhere in a short time.
Besides modeling, what ambitions and hobbies do you have in life? What do you enjoy doing in your free time?
I think I'm very easy, but I'm also interested in diverse things, so I'm not focused on just one aspect. I mean, I love music, from pop and reggaeton to jazz by Chet Baker or classics like Chopin or Schubert, also techno and electro. I like radio cultural programs and humor. I like to spend time with my friends and talk about stupid things, I love taking pictures and videos and editing them, I also like to watch tech videos on YouTube or play Pokemon Unite on the phone. I usually work out in my free time too, although I take it as part of my job. I need to be good physically and mentally.
Was this your first experience shooting naked? How was it?
This was my first nude shoot published, but I did a nude test shoot already. The shooting with Sasha was very natural and comfortable I'd say. We were both proposing stuff at the locations and this made the project even richer. So far there is one of my fav pics on my portfolio.
How do you feel about nudity in a normal setting? Like, what's your view of nudity in general? Are you comfortable with it?
Like something normal I guess. A way of saying, "hey, I'm not embarrassed by my body" because it's basically me. And everyone has the same.
You're really handsome and you have great looks. Do you work out regularly or follow any beauty routines?
Thanks for the compliment. Yes, I use to work out at least three times per week but I try to do 4-5 a week. It's very important. I'm a mess in beauty routines. My mom is a beauty professional and she gave me quality moisturizers, serums, and toning lotions for my skincare at night and so, but I'm always lazy. I only use moisturizer frequently. Sometimes when I'm back in my hometown I ask her for cleaning treatments.
Since you identify yourself as gay and as mentioned before, you are from a small town. How was your coming out experience, especially with your family?
I wasn't able to until I fell in love, and I don't recommend being that coward. I told my parents by phone because I was in Barcelona. It was a difficult stage.
As a model from the LGBTQ+ community, I believe it is positive to see that fashion often inspires standards of tolerance set by designers, photographers, magazines, and other models through their positive cultural influence.
How important do you feel that this responsibility of shaping society in a better and more accepting way is and also how do you see yourself in it?
Fashion is also a tool. It's an industry full of creatives and artists. I like to see Instagram proposals that break the standards such as editorials for LGBTQ+ visibility, non-binary models, or transgender people that also do TV commercials and campaigns. My generation should be glad to belong to these times in which in the fashion industry, we are not as pre-judgemental and judged as they were in the 90s and 00s.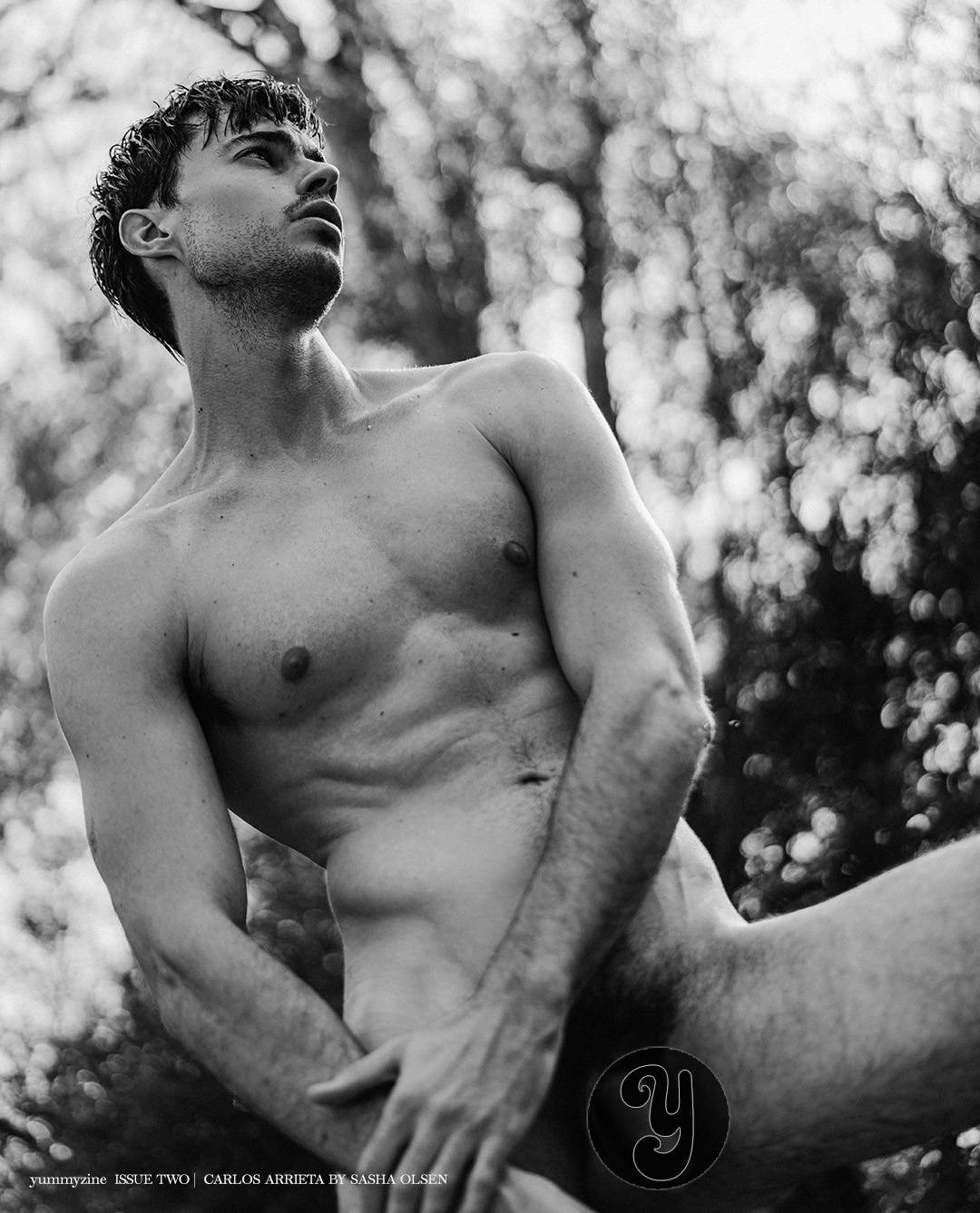 How important is sex to you? Do you have any sexual fantasies?
It depends. There are times of the year when I am obsessed with it all the time and at others, I forget about it. But for me, sex is 100% important. Sexual fantasies are like wishes, if I tell them they won't happen.
Would you consider yourself a passionate or a naughty person when it comes to sexual interaction?
How boring if not! I'm from the north but I got blood in my veins ;)
If I were to look in some hidden places, for example in your camera roll, what could I find? Probably some naughty images?
0% I'm very careful with that.
Regarding relationships, what do you find the most important, or what do you look for in another man? What's the first thing you see in another person?
When it comes to relationships, I got it clear: connexion at a glance, intimacy, complicity, loyalty, and care. The first thing might be the face, eyes, mouth, nose… I also look at the hair – it's a mix I think.
To wrap up this spicy row of questions, I would ask you a classic one: What does the word yummy mean to you?
Me eating a chocolate croissant or a cinnamon roll.
I believe you are a fan of the magazine. How did you feel when you were invited to be a part of it?
I felt honored. It's a very popular and high-quality magazine with very important international models. I told my best friend as a good next step in my career.
What does the future look like to you and what do you expect from it?
I don't know why, but regarding my future, I'm quite positive. I think I'll be fine doing whatever I do, but I don't think about it in depth. I just know it and I only expect health for me and for my family and friends.
Get on the waitlist for the issue
You guarantee your slot for shipping when the issue prints
We ship each waitlist order, in the order, they were received.
Once the issue is available for general release, those orders are shipped once everyone on the waitlist has had theirs. - makes sense?
Our issues are packed with beautiful male full-frontal images in colour and black and white photography. We are lucky that some of the best photographers and models in the world want to shoot or be in Yummy.
Yummzine is a new "magazine" sized regular publication, we get offered so many wonderful models and photographers that come to us with outstanding male nude photo stories, that we can't fit into the main magazine. We therefore thought, lets do another magazine just for these!
Yummyzine is a photo-story based magazine, celebrating the male nude, printed and sent to yummy customers from all over the world. Everyone loves a 'yummy' man!
150 plus pages
Magazine Sized
Quality paper and printing
Many Beautiful models
Shipping worldwide
Low-key, discrete packaging
FREE postcard.
Yummyzine Issue 2 prints in October 2022. 
Photographed by SASHA OLSEN exclusively for Yummyzine Issue 2
Interview by Adrian Gomis Exposito (AGE)