Native from the Basque Country, Spain, the rugby player turned model Ian [Iñigo] has had unique life experiences that changed his life. Having moved to Australia when he was 22 and then to London for some time, the strong emotions that were boiling inside of him for so many years finally exploded, making him, a professional rugby player in the Spanish first division, come out publicly in a radio programme as a proud member of the LGBTQ+ community, marking the hearts of many people.

Having recently started his journey in the modelling industry as a side job, Iñigo poses for Yummy 6 photographed by the talented photographer Sasha Olsen, and we couldn't miss the chance of sitting to chat with him. From his origins to his ambitions and his yummy side, we get to know the most human side of this startling model.  

The images is cropped/ made safe for online purposes, there are full frontal images available only inside Yummy 6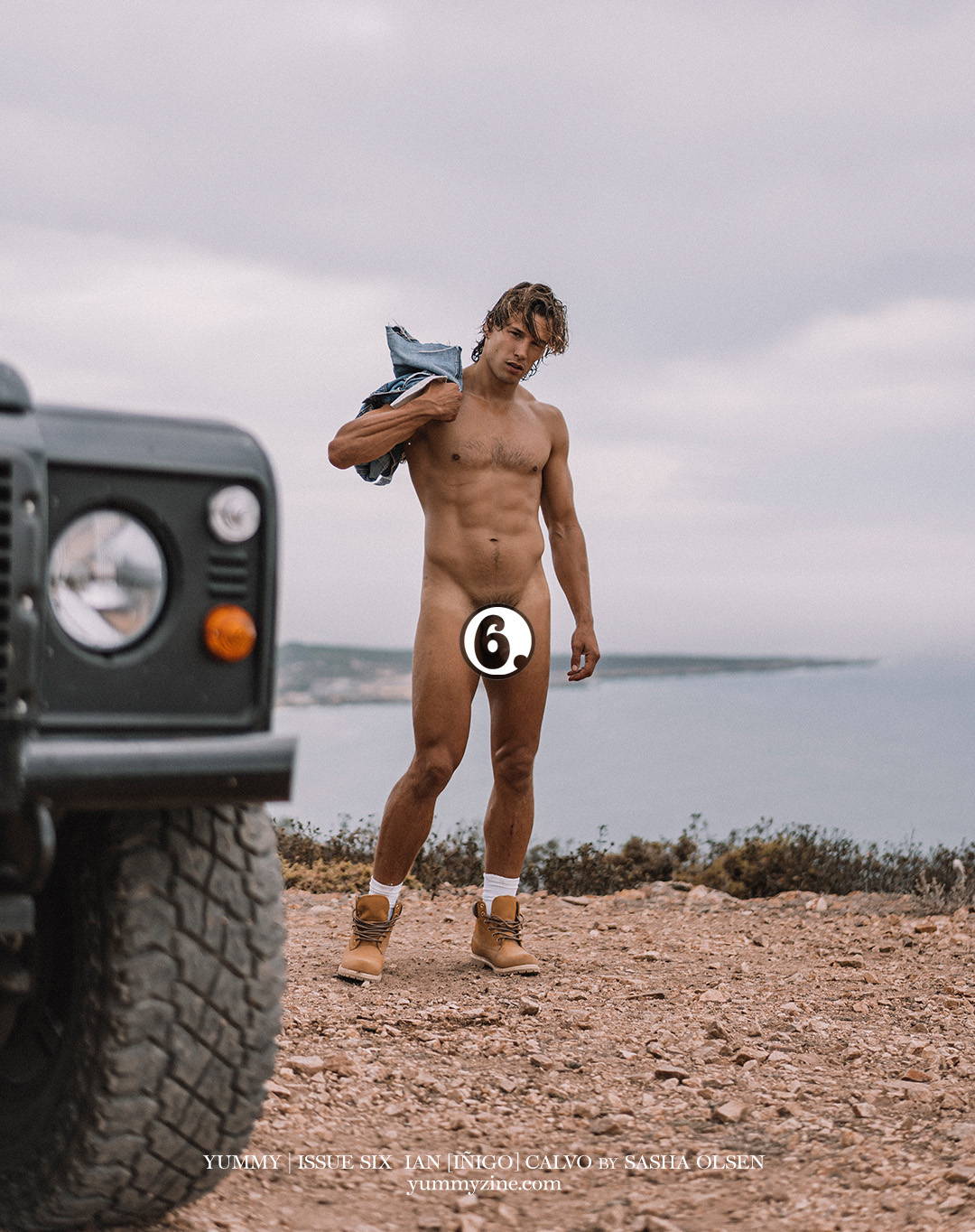 Conversation between Adrian Gomis Exposito and Iñigo Calvo. words By Adrian Gomis Exposito @adriange_
ADRIAN GOMIS EXPOSITO asks. 'To break the ice, could you tell us your personal story so we can know you a little bit, please?'
I was born 29 years ago in a small town in the Basque Country. I am the first of three brothers; we all play rugby, including my dad when he was younger. I started playing rugby when I was 7 years old and that's the main sport I've done since then. I love it and if I was living back home I would love to play for my club. I studied Sports Science. I did enjoy it and I thought that was going to be my trade, but as soon as I finished, I moved to Australia to play rugby. Just before I left, I met someone I fell in love with and thanks to his support I decided to tell my family and friends I was in love with him. A lot changed in my life in the next few years. Now I'm an electrician venturing into modeling.
I believe you are a very talented rugby player as you've played in the Spanish first division. When did you start in this sport and why? What's your story with this sport?
I wouldn't say I was a very talented rugby player, but back when I used to play, I did put a lot of effort into doing my best. I started playing when I was 7, and when I was 18 I played my first game in the first grade of my club, which was in the Spanish first division. I played there until I left for Australia one year later. After that, I played for two more years in Australia but then, due to a knee injury, I decided to stop playing for a while. I really love not just the sport itself but also everything that surrounds the club, the people, the food, drinks after the game, the friends you make… I miss it every single day.
You mentioned moving to Australia to play rugby when you were 22 years old but ended up studying mechanics. How was that experience? Did it change your lifestyle in any way?
As soon as I finished my university degree, I decided I wanted to try my luck somewhere else and also learn English. The trip to Australia changed my life. I realized I didn't want to work in my field and I started playing with cars, buying, fixing and selling them. Because I actually always enjoyed mechanics a lot, I decided to go to TAFE [Technical and Further Education] in Australia, learn the trade, and here I am, five years later working as a qualified Auto Electrician in Australia. My lifestyle changed a lot not only because I changed my trade, but also because I started living an openly gay lifestyle for the first time in my life as I had a boyfriend.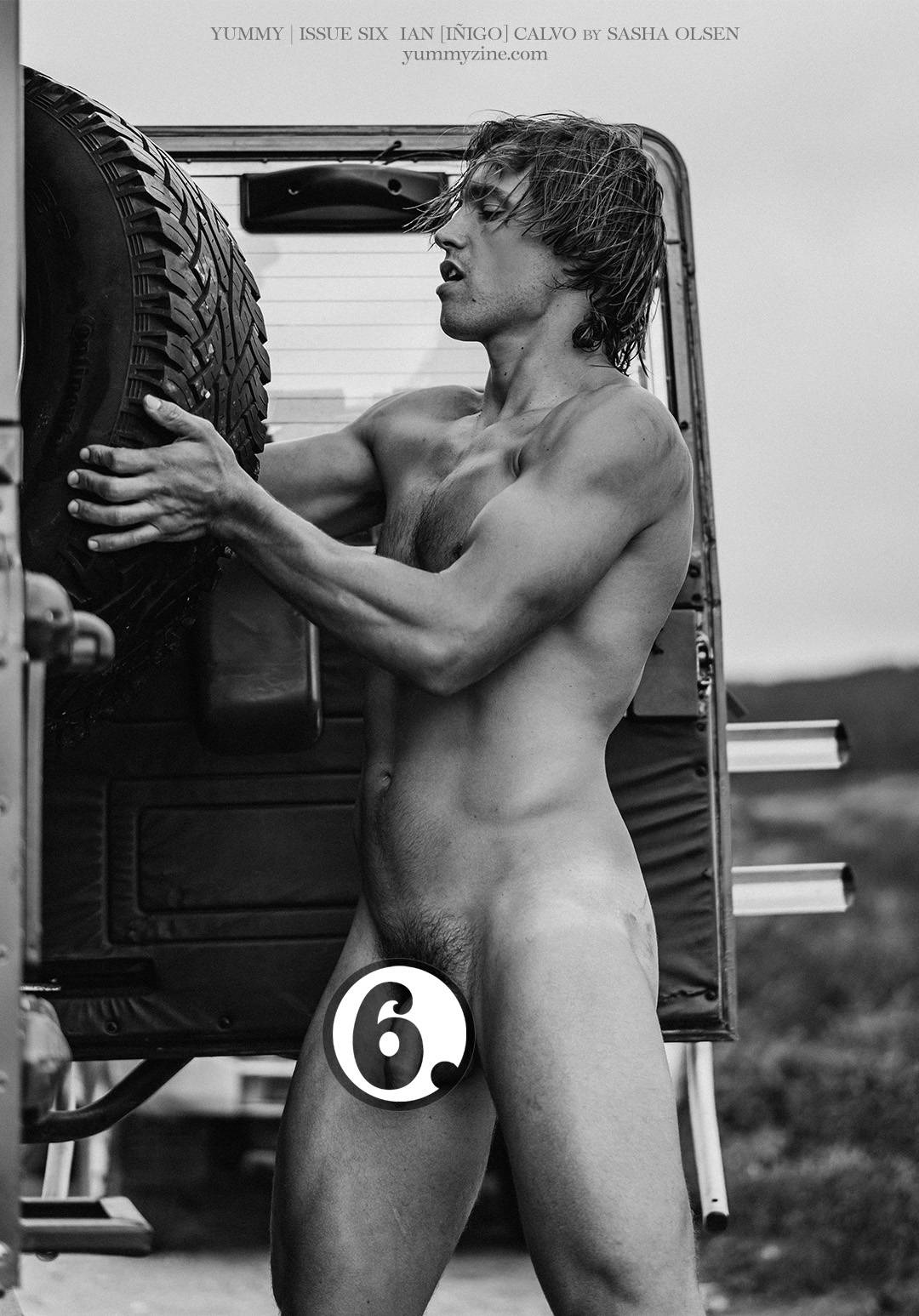 Regarding your modeling career, you're quite new to the industry as you began just over a year ago. Would you switch career paths to become a full-time model in case you started getting booked to do more campaigns like you recently did with AussieBum?
I just started my modeling career with some ups and downs, but I'm very happy overall. I'm open to new possibilities and I'm still finding myself in this industry. I don't fully understand how everything works yet, but I'm here to do my best.
Your first-ever shoot was with the famous Paul Freeman and I believe it was a nude photoshoot. How did you feel back then and how was your first-time-ever shooting?
I think it was a very good way to break the ice. I was actually encouraged by my boyfriend at the time to shoot with Paul Freeman. Paul made the shoot really easy and natural. I felt really comfortable and we had so much fun trying cool things to get some amazing shoots.
Every shoot and photographer is unique. How would you say your experience shooting for Yummy 6 with Sasha Olsen was, and what does it mean to be featured in this issue?
Sasha is an amazing photographer, he is a first-class photographer and working with him was so easy. He really knew what he wanted and I think we both understand each other really well. I'm so happy to be working with Yummy. I've seen all the best models in this magazine and I can't believe I'm going to be among them. I can't believe Yummy is bringing me this amazing opportunity.
You seem pretty confident in this shoot. Have you always been comfortable with nudity?
For some reason, I have always been comfortable with nudity. I guess my parents never showed any worry about nudity, so I'm very ok with it. I enjoy going to a naked beach, for example, and I find it very natural.
Besides modelling, playing rugby and being a mechanic by trade, you also graduated with a degree in Sciences of Physical Activity and Sports. With everything you have done, what is your dream professionally moving forward?
That is a very good question I can't answer yet. I love learning new trades and skills, so I'm thinking about the next. I consider myself a creative person; the last skill I've been enjoying and working on is pottery. I think I'm going to put more time and effort into it soon. I also would love to start my own business.
Besides being confident, you really look stunning in these photos. Do you have any routines or secrets you follow to have your perfect physique?
First of all, thank you so much. I don't follow any specific routine, but I'm a routine person. I try to always wake up early and get to bed early and eat always at the same time. I make sure I don't eat processed foods, and try to make the groceries as fresh as possible. I also love training. I'm quite competitive and always like to keep growing and improving my performance. That's why I enjoy Crossfit as it allows me to learn new skills and always challenge myself.
You gave an important interview on the radio a couple of years ago about being part of the LGBTQ+ community, and your message really inspired a lot of people. What made you talk about that in the first place and how did it make you feel to speak your mind publicly about this topic?
I did this interview in Acento Robinson [a radio programme about the human side of sports] with Michael Robinson a long time ago. At first, I was really scared about it but I felt that I really had to do it. It could be a lot of help for people in the same situation as me, in such a hetero environment. When I finished, I felt really good – it was a relief.
Do you think things have changed from that moment on? Do you feel like our society has changed in these matters?
I think a lot of things have changed in the last ten years. I think we have improved a lot, but we still have a lot to do. Change is never easy and takes time, but I truly believe young people are way more open-minded than before. I think we are on a good path.
What does the word yummy mean to you? What do you associate it with or what comes to your mind when hearing it?
Something even tastier than tasty. Yummy is tasty but fun; it has an amazing flavor but also makes you happy.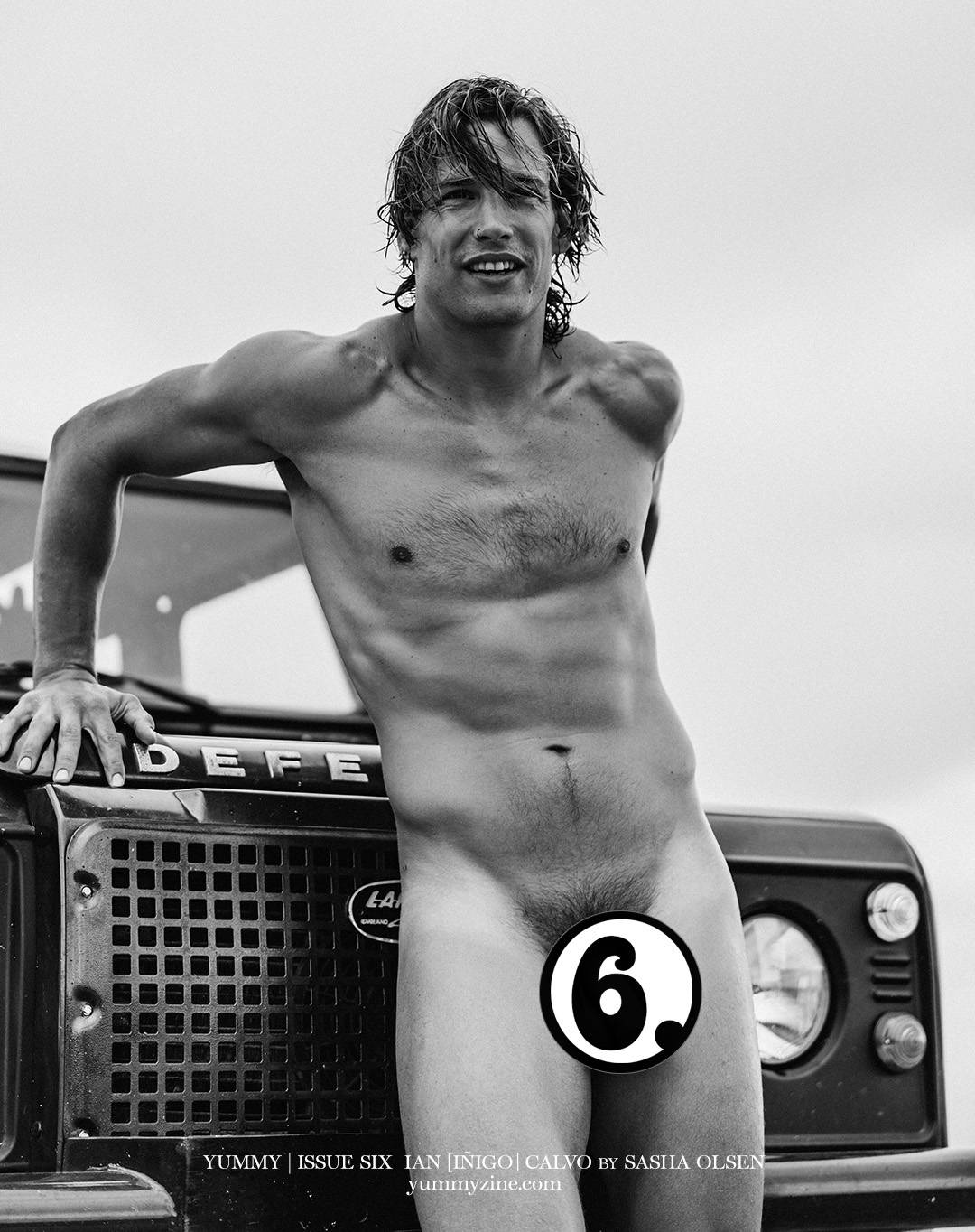 Now that we've spoken about the meaning of the word, let me ask you a couple of yummy questions. Do you usually sleep naked?
I always sleep naked.
Could you name some of the yummiest things that turn you on about men?
A nice big open mind to be able to talk about anything and men who don't look at their phone when they are with you.
Do you consider yourself a very sexual person? How often do you think about sex?
I've got ups and downs. Some weeks I think about it all the time, and anywhere, and then some weeks I don't even remember what sex is.
Have you ever got caught in the act? If so, where?
Yes, and if the other one is reading this he will remember.
What does the concept of intimacy mean to you?
That's a very personal concept. In my case. I think it is well above sex. You need a lot of confidence with someone to get to have real intimacy.
It was a pleasure talking with you; you are very brave and inspiring. I would like to end this interview with a more meaningful question. What is your biggest motto in life?
Leave this world better, or at least the way it was when I was born.
Get on the waitlist for the issue
You guarantee your slot for shipping when the issue prints
We ship each waitlist order, in the order, they were received.
Once the issue is available for general release, those orders are shipped once everyone on the waitlist has had theirs. - makes sense?
Our issues are packed with beautiful male full-frontal images in colour and black and white photography. We are lucky that some of the best photographers and models in the world want to shoot or be in Yummy.
Pre-Order is like a "wait-list" when you buy your re-order, you will be one of the first to receive them. Shipping starts in late December and January.
We are a limited edition photographic publication for all those that love a 'yummy' man!
200 plus pages
Large Format Magazine
Thick and heavy
Many Beautiful models
Shipping worldwide
Low-key, discrete packaging
FREE poster and postcard.
Yummy Issue SIX ships in Winter 2022/3. 
Photographed by Sasha Olsen exclusively for Yummy 6

Interview by Adrian Gomis Exposito (AGE)