Leonardo Hanna Azrak, a gorgeous model and architecture student with Arabic roots and a really interesting life story, talks with Yummy about his personal story, from his rich cultural heritage and the journey he had to undergo from Venezuela to Spain to continue his studies, to his lifestyle to look so good, his ambitions in life, his coming out story, and more. Underneath Hanna's perfectly sculpted body and gorgeous face lies the sweetest and most humble person you'll ever meet, something that is already seen in the enchanting photos he did with the photographer Sasha Olsen for Yummy 6.

The images is cropped/ made safe for online purposes, the story appears in full images available only inside Yummy Issue 6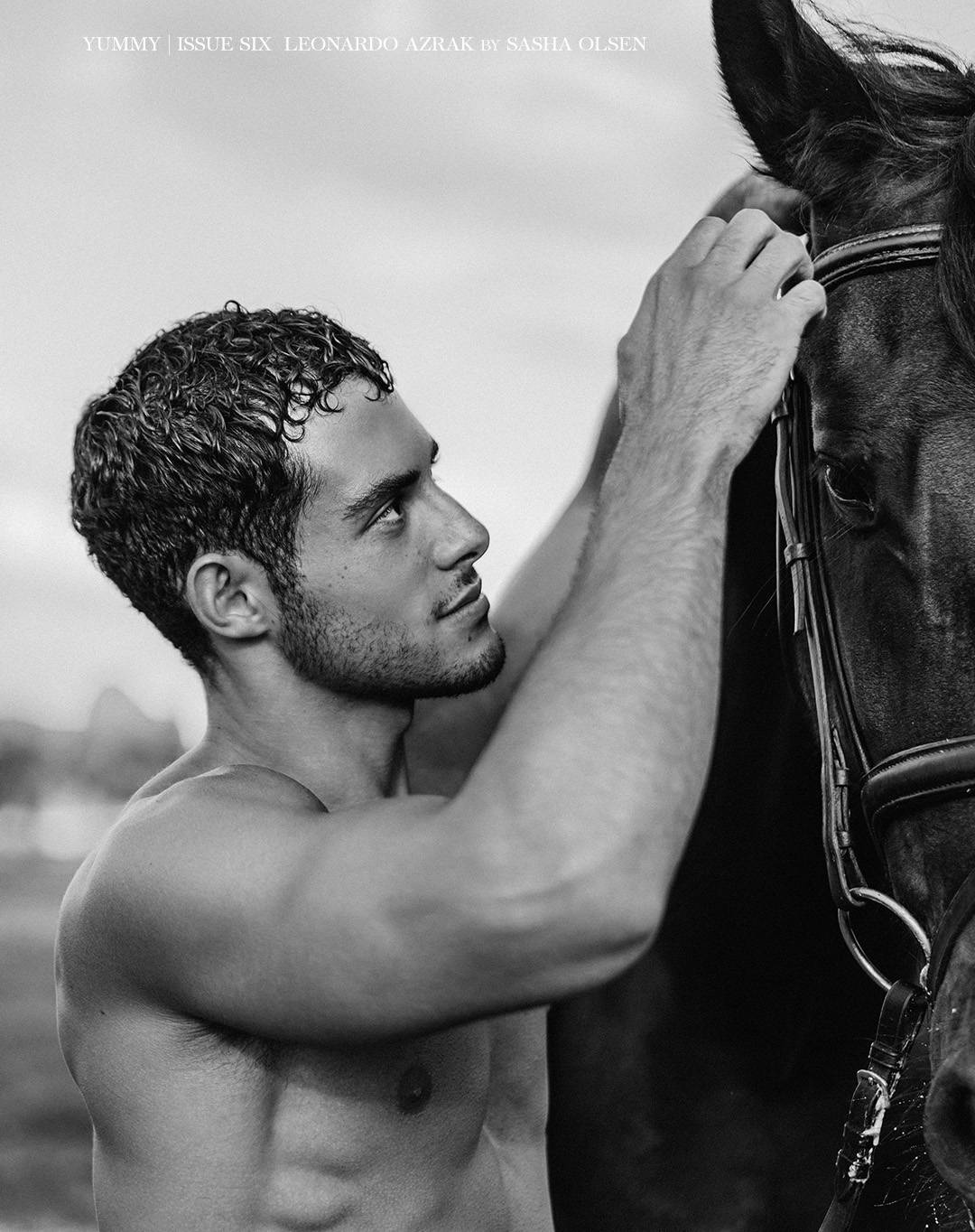 Conversation between Adrian Gomis Exposito and Leonardo Hanna Azrak words By Adrian Gomis Exposito @adriange_ photostory by Sasha Olsen. Special thanks to Luís Graça for allowing us to shoot with his horse Ella and to the Late Birds Hotel @thelatebirdshotel
I believe you have a pretty interesting family history with a rich cultural heritage. Could you tell us about your personal background? Where are your parents from and how did they get to Venezuela?
I'm Venezuelan, a nation structured by migrants from around the world, but my family heritage comes from Siria, a rich country not only geographically but for its people too – that's where my ancestral roots are. To sum up, my grandparents arrived in Venezuela in the '60s, in a country that offered them all the possibilities a family looks for. They crossed the ocean with the certainty conquering freedom gives you. Afterward, I came into their lives on an evening in 1997, when an older brother was waiting for me already, Brajin Miguel, and then my brother Samy was born. We are three men who were born from the union of the families Hanna and Azrak. Now I live in Madrid. Like my grandparents did, traveling from Africa to America in search of freedom, life, and property, I am doing it now too, from America to Europe. At present, I am in the fourth year of architecture at the Polytechnic University of Madrid (ETSAM).
On the professional side, you study interior architecture, and you have done gymnastics since you were very young. Where does that passion for gymnastics come from? Do you still do it nowadays, or are you focusing on the architectural side of your practice?
I was really disciplined when I was a kid, and I had two hobbies: drawing and playing with my neighbor and best friend. She introduced me to gymnastics and she taught me everything she learned. One day, I sneaked from my home to attend a gymnastics class with her and that was the moment I declared my love for this sport. Sadly, the lessons were for girls-only groups, but the teacher gave me the opportunity to test my skills. I was the only boy in a group of thirty girls, but because I was the only boy, I always did my best to show that I really wanted to be there. Then, my teacher took me to a boys' group where I spent five years, so I had to tell my parents about it – a winning moment in my life as I got to be displayed in the honors display of my school, tell the truth to my parents, and be where I wanted to be. I finished this phase of my life with a severe injury to my right ankle and some weeks spent in the hospital – a moment that my parents used to distance me from my goals. After that, my university life began when I decided to study architecture as it is one of my passions. I had to leave Venezuela when I was eighteen to continue my studies and to have a plan for the future, have a social life, and be like everyone else without the risk of being killed just to walk down the street. Now I'm in the last year of my degree in architecture at the Polytechnic University of Madrid (ETSAM).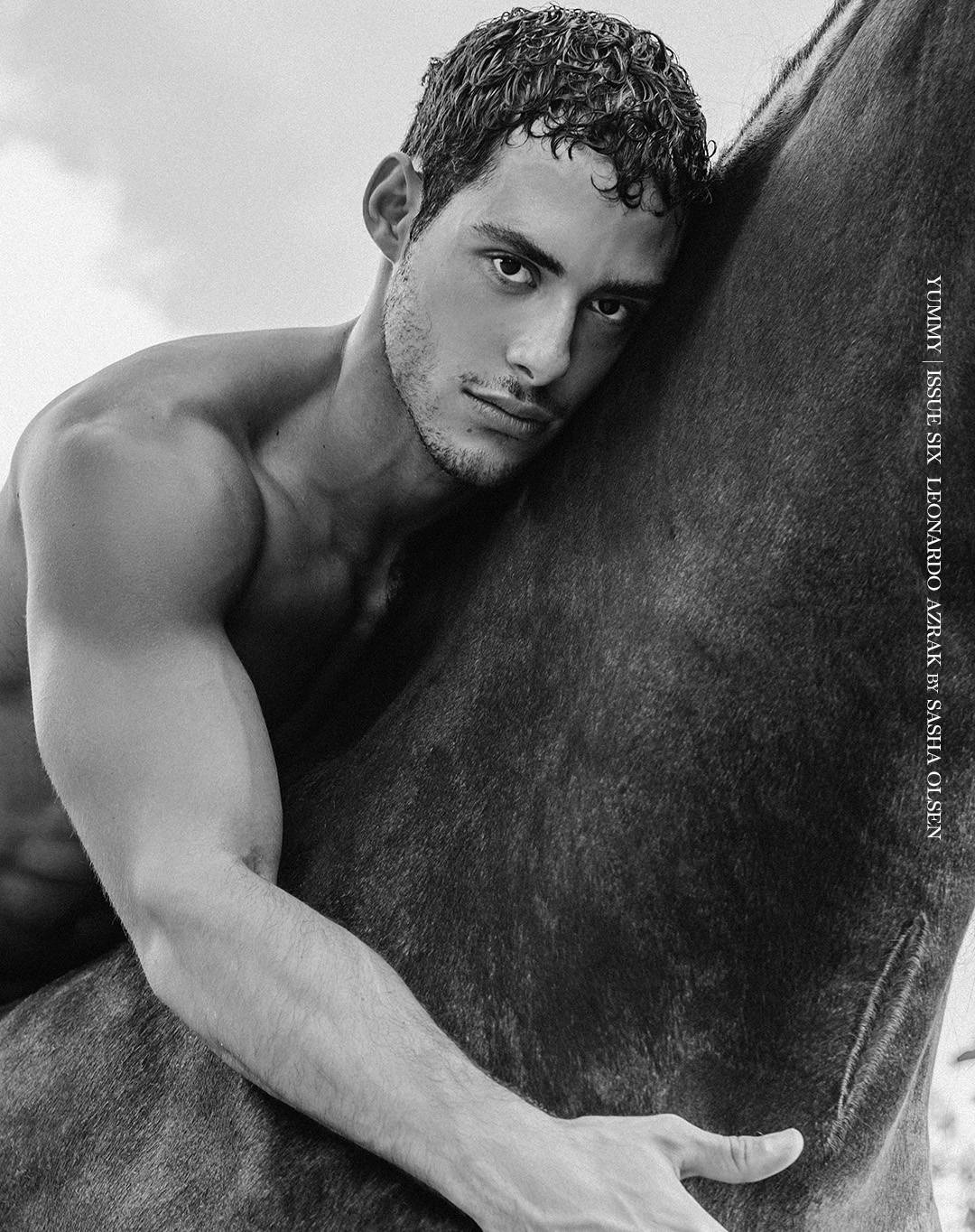 I've heard you're also a cooking enthusiast. What is it about cooking you like the most and how important is it for you to have a healthy diet? Could you tell us your favorite dish to cook and eat?
Cooking in my culture and family is a very special place. Since I was little, I liked being by my mother's side, helping her cook, and learning that in the process of cooking you can transmit your energy and your love for those people to whom you prepare the food. Arab cuisine requires a lot of work and years of technique. The girls of the family usually prepare the food, but in my house, I was the one who learned. Today, I understand the kitchen as the meeting place where we celebrate love and where we feed our bodies, where we give full energy and emotional quality to our day. "Whoever sits at my table and shares my food is considered my family," because the ritual of offering you my love for food and living is enough to call you brother. In my daily routine, I don't eat Arab food, nor Venezuelan! I prepare each meal to take better advantage of their nutrients. My favorite dish to cook is white rice, grilled chicken breast, carrot, and avocado, but the food that I like to eat the most is spaghetti bolognese, a dish I eat as a reward.
Besides all these skills and hobbies we mentioned, do you have any other interests or hidden talents?
Fashion and dance. I really like being able to transmit and represent my feelings and emotions. Clothes are important for me because they translate and work as a visual language to project ourselves in our society and what I want it to know about me. Every day we wake up in a different mood, and with different ambitions, and the best tool to do so without being noticed is how we dress. Dance is similar. It works as a transmitter to represent the music through my body; it's that sensitivity that allows me to find what I hear, feel it, and send it to each part of my body.
We've mentioned gymnastics and healthy diets. How do you pair both? Do you follow a strict routine to have the body of a Greek god?
You might think that I am the typical guy who only goes to the gym and has all day to cook and sleep, but that's not my case. For me, working out is also challenging, and I get up very early to be able to make it dynamic and attractive just by giving myself time in the gym. I see it every day as a moment for me and my body and clearance. I do it every morning on an empty stomach and then I go home and prepare my lunch and get ready to go to university. On my break, I have brunch with nuts and a protein shake, and when I get back home to have dinner and I start studying and working on my university projects. I think my secret is not to buy anything in the supermarket that is highly processed and that also contains sugar, so at home, I only have healthy food.
Your work across social media platforms and modeling has been growing a lot, and you're killing it! When did you get into fashion and how has it been since you started? What do you like the most about it?
I started when I was 17 years old, walking in Caracas for a shoe brand. Apart from that, when I was little, I had notebooks where I had my own designs – I have always been in love with the creative process. I am in the fashion industry because right now that's what I can offer to the industry: my image, and my personality. I am studying every day and working very hard to show how big and strong I am.
Your photos for this new Yummy issue look amazing! How was the experience of shooting for Yummy 6 with Sasha Olsen? Was this the first nude shoot you've done?
Yummy is a very fun magazine. The experience was quite long, but we got some interesting photos. Sasha was paying attention to every small detail and he was really efficient perfectly using every minute of the shoot. It was my first nude shoot, and it was a good and incredible experience.
In this shoot, beautiful horses were involved, and it can be quite daunting for some to get on one. Still, not only did you do it but you did it naked while posing for the camera. How did you do it and how did you feel? Weren't you afraid of falling or that something bad may happen?
Ella was the name of the mare, and she was the most tender part of this work. She's only four years old, and she is full of energy – she couldn't stay calm. It was very difficult, but we did it! I must confess I was kind of scared, being barefoot with the risk that Ella could step on me. She was very nervous but the funniest thing was that throughout the shoot, after having ridden the mare, I had a terrible itching –imagine where– due to the hairs that remained on my body. Without a doubt, it was very good teamwork. Without Sasha Olsen I wouldn't have been able to do this great job – our friend Ella was a muse and a diva in every way.
Coming out stories can either be really beautiful and emotional or have a hard time. How was yours like?
I have always lived fully, not only because I felt like it, but because I've always felt free. Growing up in a family with conservative roots is tough when you're gay. In my case, I only saw fear in my parents' eyes and it is understandable. Having a gay son can be challenging, even more when you come from Arab culture. However, I always surrounded myself with loyal friends and family, who are really supportive, and who are still in my life. I never had insecurities about what I felt, but I was overwhelmed that my loved ones were frightened. I never lived in the closet. I have never lived in the shadows. Never!
Rumor has it that handsome guys like you tend to have pretty interesting romantic lives, so I would love to ask you some yummy questions. What's the sexiest thing you enjoy doing the most?
I only know the sauna in my gym. I am very selective with my romantic partners because everyone can have a good body, but not everyone has a healthy mind. The fact that a boy is polite, and has a good mentality and criteria is the most important thing for a good connection with me. Of course, being active is also fine, although it is not always possible, but nothing happens without a good mind. Because I always work with my body in the gym or activities like dancing and gymnastics, I find nudity very natural in its purest form, so there is nothing wrong with being on a nude beach or even sleeping naked. We were born naked.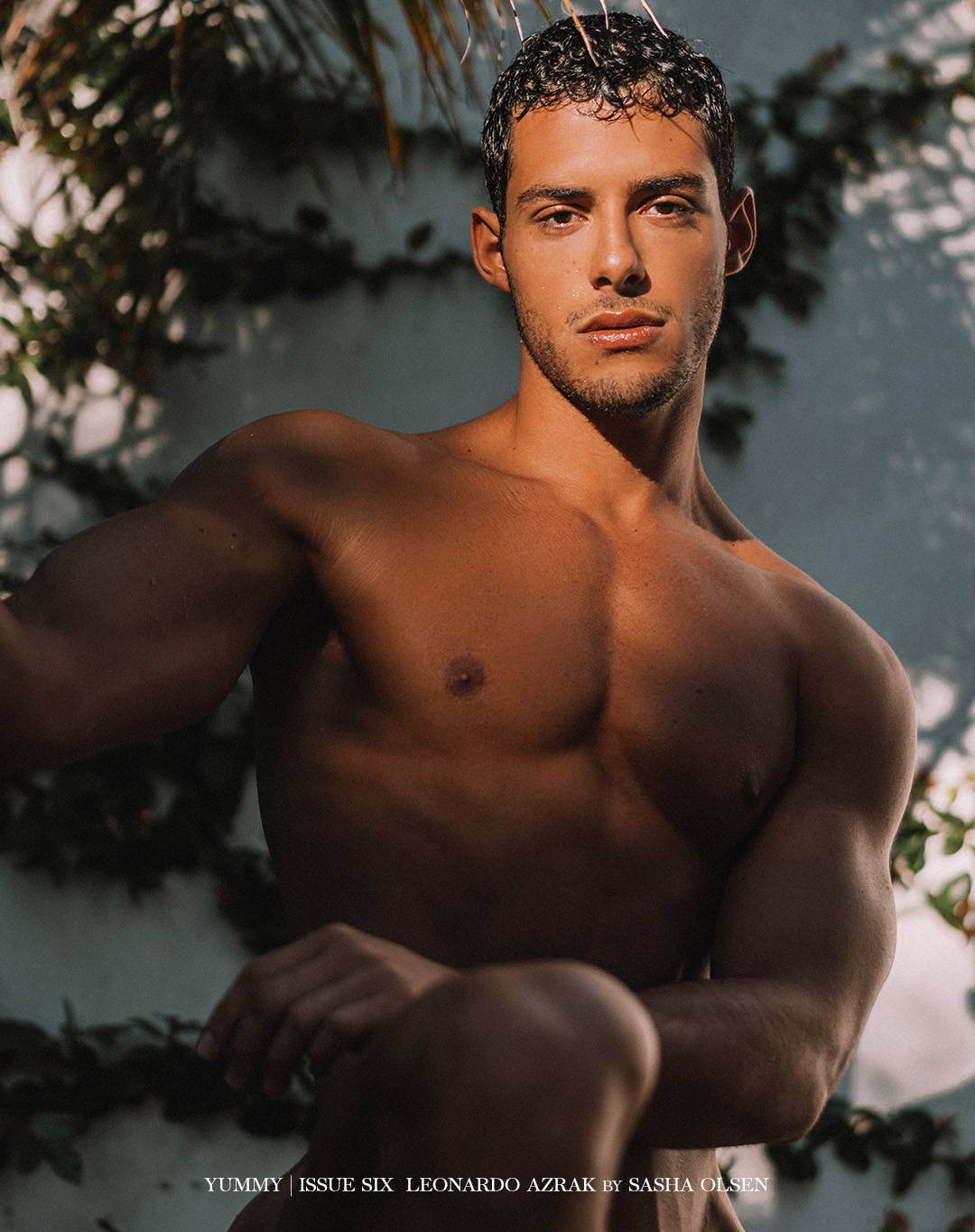 What is it about guys that attract you the most? What does the perfect guy look like for you? Is sex a good part of what you consider?
For me, a sexy man is born from within, from his externalized thoughts. For me, sensuality is in the gentleman, in the courage and determination of what he wants and does. In the midst of that new era, the quality time that person can offer me is valuable and sexy, because there is time to create and have fun alone. Sex is part of human nature, and of course, it is important, but it is not everything, as it is peace of mind.
How important is sex to you, and especially having fun during sex?
I want to tell everyone: take care of yourselves and have safe sex. The greatest show of love to yourself and the person you love is to take care of yourself. Love is not enough to remove the condom, sometimes there is no turning back!
I'm sure you have a lot of fans. Which has been the craziest DM you've ever received?
My followers are very kind, they are so happy that they make me excited to share my life. I am a person who doesn't like labels. The DM's that I receive are praiseworthy, nothing offensive or abusive, and I think that everything is also linked to the limits that one can place because if I received something I could consider out of place, I wouldn't take that into account and I wouldn't give it importance.
Looking to the future, how do you see yourself in the modeling industry? How do you think being featured in Yummy will help your career?
Yummy is undoubtedly a very special and valuable platform. You don't know how good it has made me feel! I want to take the opportunity to give importance to freedom. We are currently living in a society where we are supposed to listen to its demands, not because they are the justest and appropriate for freedom, but because there are hidden agendas that we must expose. We must be guarantors of freedom and warn of the perversions that seek to infiltrate and degrade fair struggles to not overshadow us. I want to make a call to think and act as we really feel and think, without letting ourselves be carried away by classist, collectivist thoughts, labels, and social conformity. No one is the same, but we are and must be free. In the fashion industry, I see myself as a creator, but first I want to enjoy myself as a model, and that's what I do. I'm happy!
This interview was amazing and was such a pleasure to talk with you. I would like to finish with a more personal question: You seem to have quite big ambitions and goals in life. Could you talk about them and how you see yourself a couple of years from now?
As I mentioned, I am really passionate about my roots, and for that, I want to dedicate my efforts to the design of kitchens and bathrooms and establish my own brand. I want to create a lifestyle and contribute to society with my architecture. My creative process always starts with my community, from our culture – we stand out for being daring and perfectionists. I see myself creating sets and fashion events. I recognize that I am a restless person, I need to learn something every day. I like to dream and see myself big. Life is today and I am living it one day at a time, with my plans, but without anxieties!
Photographed by SASHA OLSEN exclusively for Yummyzine Issue 2
Interview by Adrian Gomis Exposito (AGE)