Yummy wordsman, Adrian Gomis Exposito has a conversation with the actor and model Emmanuel Buchele in which he shares his passion for sports, modeling, and acting, and his ambitions in life. To discover Buchele's yummy side, they also talk about what he hides on his bedside table, or the importance of sex among other topics.

Bartek Szmigulski (Smiggi) captures Buchele's essence and stunning physique for Yummy Issue 5.

The images is cropped/ made safe for online purposes, there are full frontal images available only inside Yummy 5
ADRIAN GOMIS EXPOSITO. I find you really interesting, and I would like to start by knowing you a little more. Could you tell me about yourself, how would you define yourself, and a short bio?
EMMANUEL BUCHELE. I've always practiced a lot of sports and I work out a lot. I started my modeling and acting career a couple of years ago. Because I live on an island and there's a lot of nature and I live really close to the beach, I've always had this connection with nature.
AGE. I've seen that you practice a lot of sports. What is fitness for you?
EB: Fitness is really important to me as it makes me feel alive. I work out a lot because I love it and it makes me feel really really alive.
AGE. Besides modeling, you are also an actor. When did your modeling and your acting career start and what made you start in these industries?
EB: I started like two and a half years ago. I was swimming in the swimming pool and a guy approached me to ask me if I had already taken some pictures with some photographers or something. He was a guy who was already working in the fashion industry and he just approached me and asked me that, that's when everything started!
AGE. What keeps you motivated to follow your dreams? Could you tell us about your ambitions and goals in life?
EB: I really like the modeling career, and I think it is really similar to the acting career, so I felt like both of them could be mixed and I could benefit from that. However, I prefer the acting career because modeling is just a cute face and a good body but the acting job requires more skills and you need to study for it if you want to be a good actor. The modeling career has taught me how to be better in front of the camera.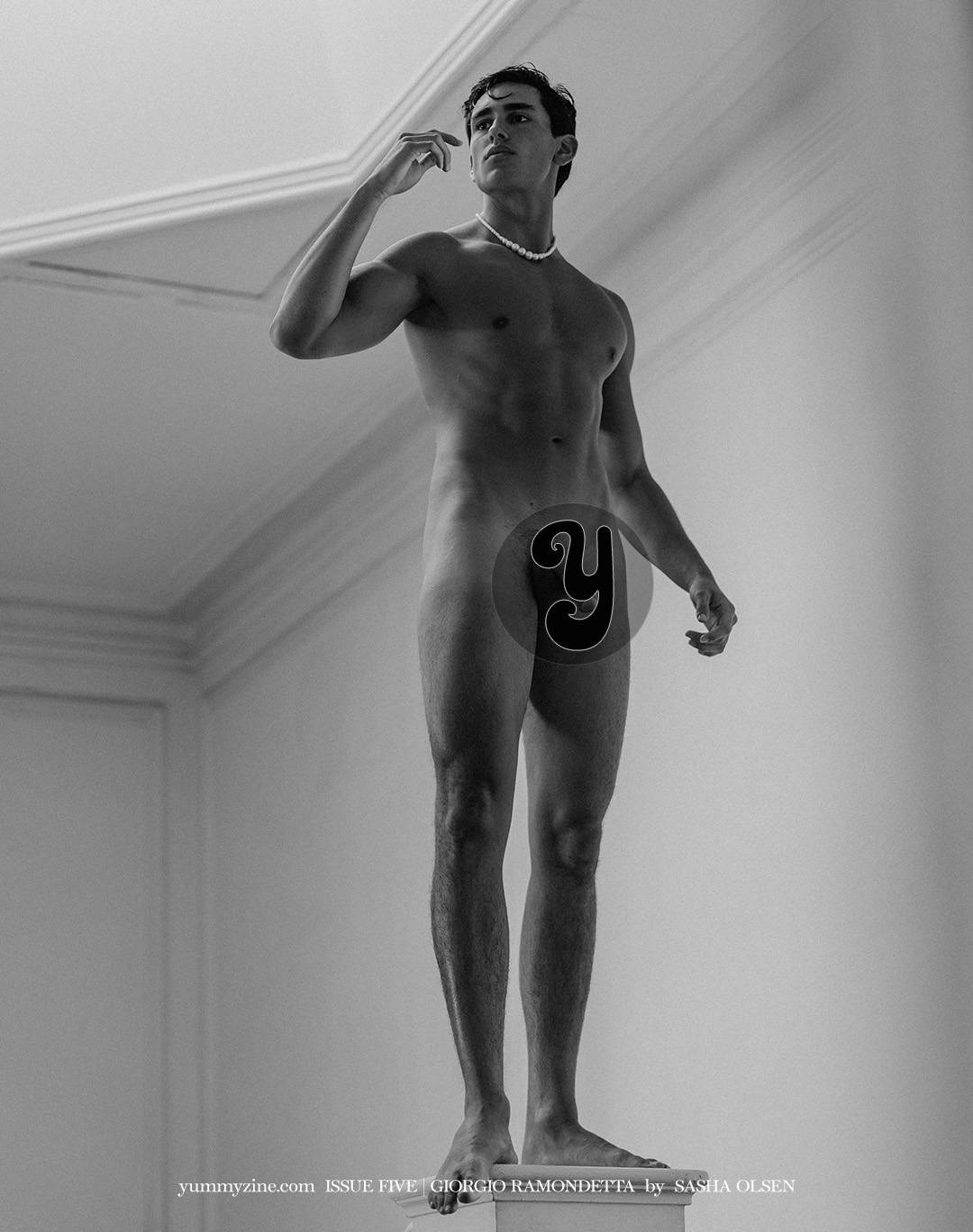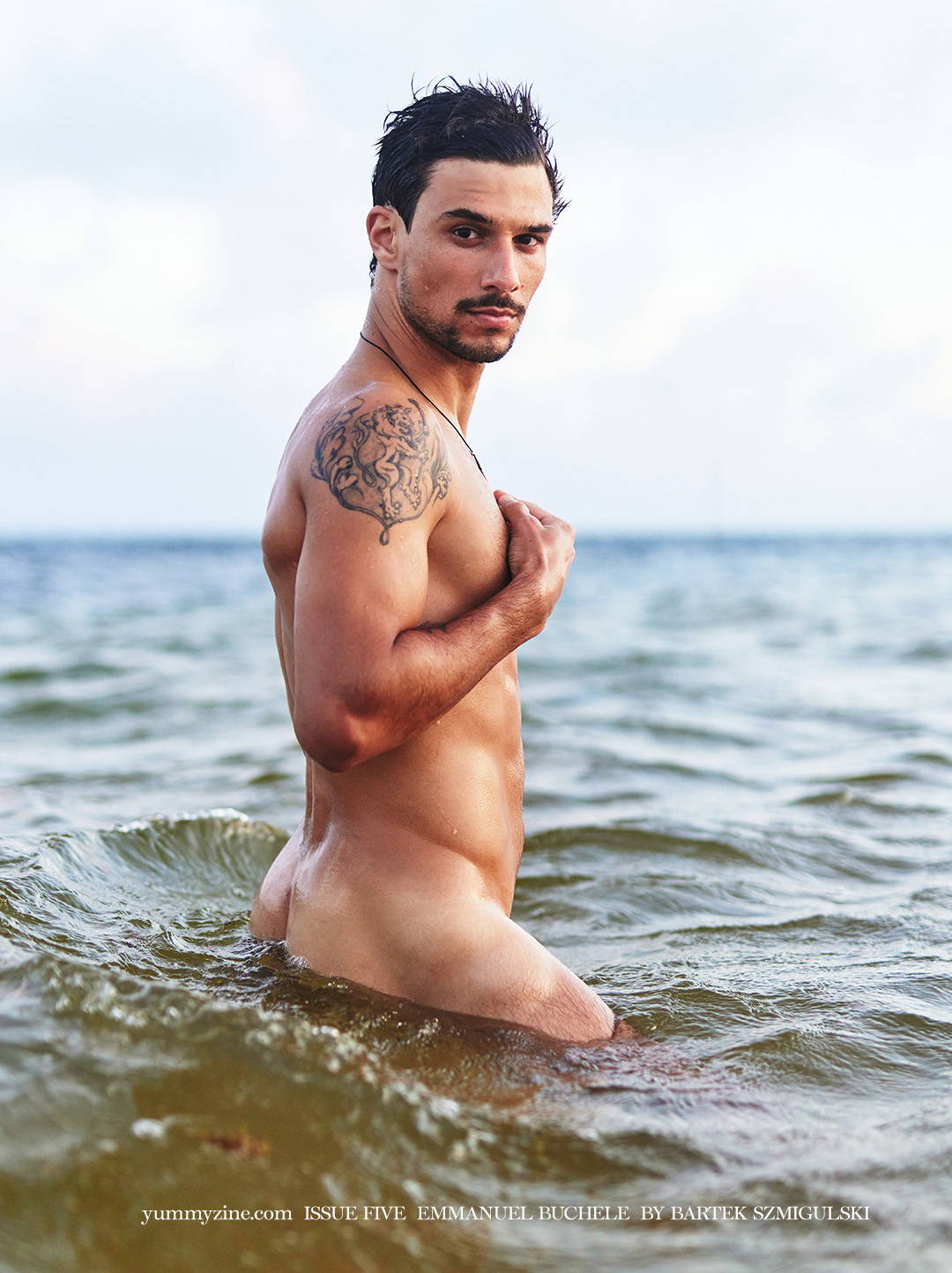 AGE. You appear in the next Yummy issue. How was the experience of shooting for Yummy and how was the process of being cast to do this project?
EB: I had an amazing time shooting in Mexico and everything was really nice because the photographer is a really nice person and we were just the two of us there, so our moods were focused on creating a nice idea and an amazing shoot as there were no other team members there. I think everything was perfect because the place was really nice and the mood was also pretty amazing, and for me that's the best thing, to have a great connection with the photographer. Huw was really nice too during all the process, and the result is amazing.
AGE. What does nudity mean to you? Do you feel comfortable with it?
EB: Yes, I was pretty comfortable shooting naked even though it was my first time. When I was traveling to Mexico I was thinking about what I would find when I landed. My booker told me that we had a great opportunity with this project because this is a big publication and all the team members so we have a nice opportunity. I just loved the idea and I went for it.
AGE. I would also like to dig into your yummiest side. When do you feel the sexiest? Would you consider yourself a playful type of guy?
EB: I would say I feel really sexy after a workout because it's when I'm all sweaty and I am really happy because I feel alive when I'm working out.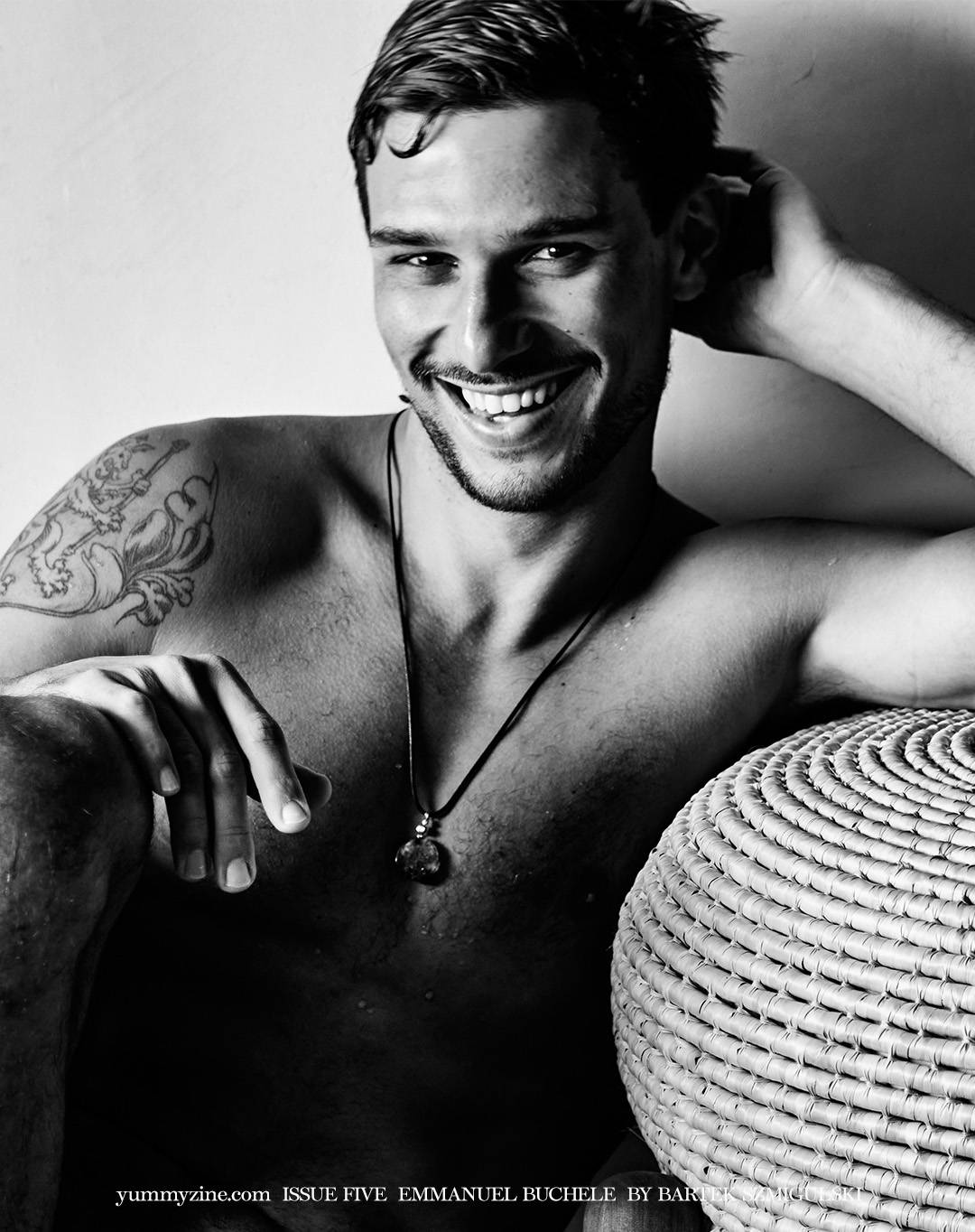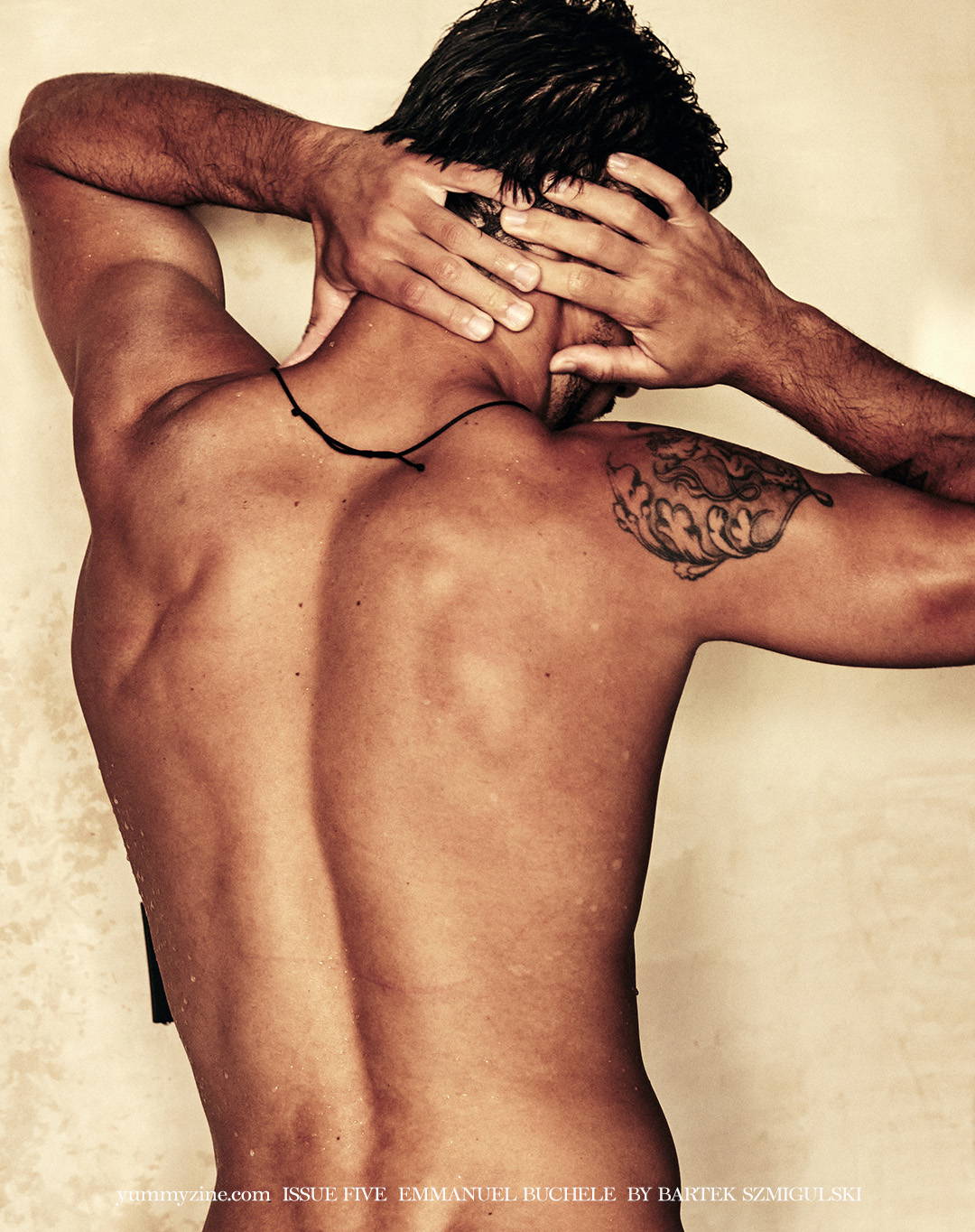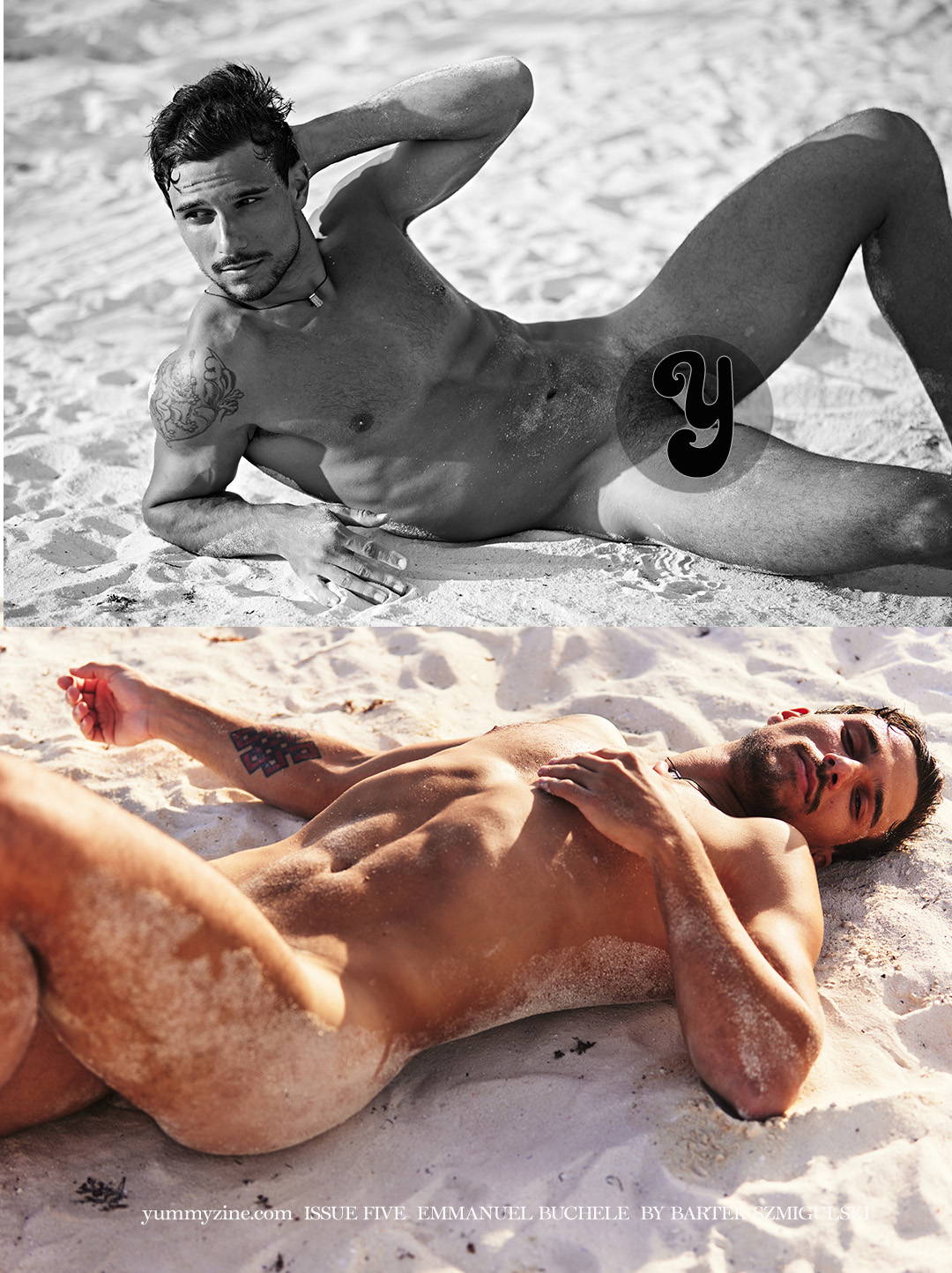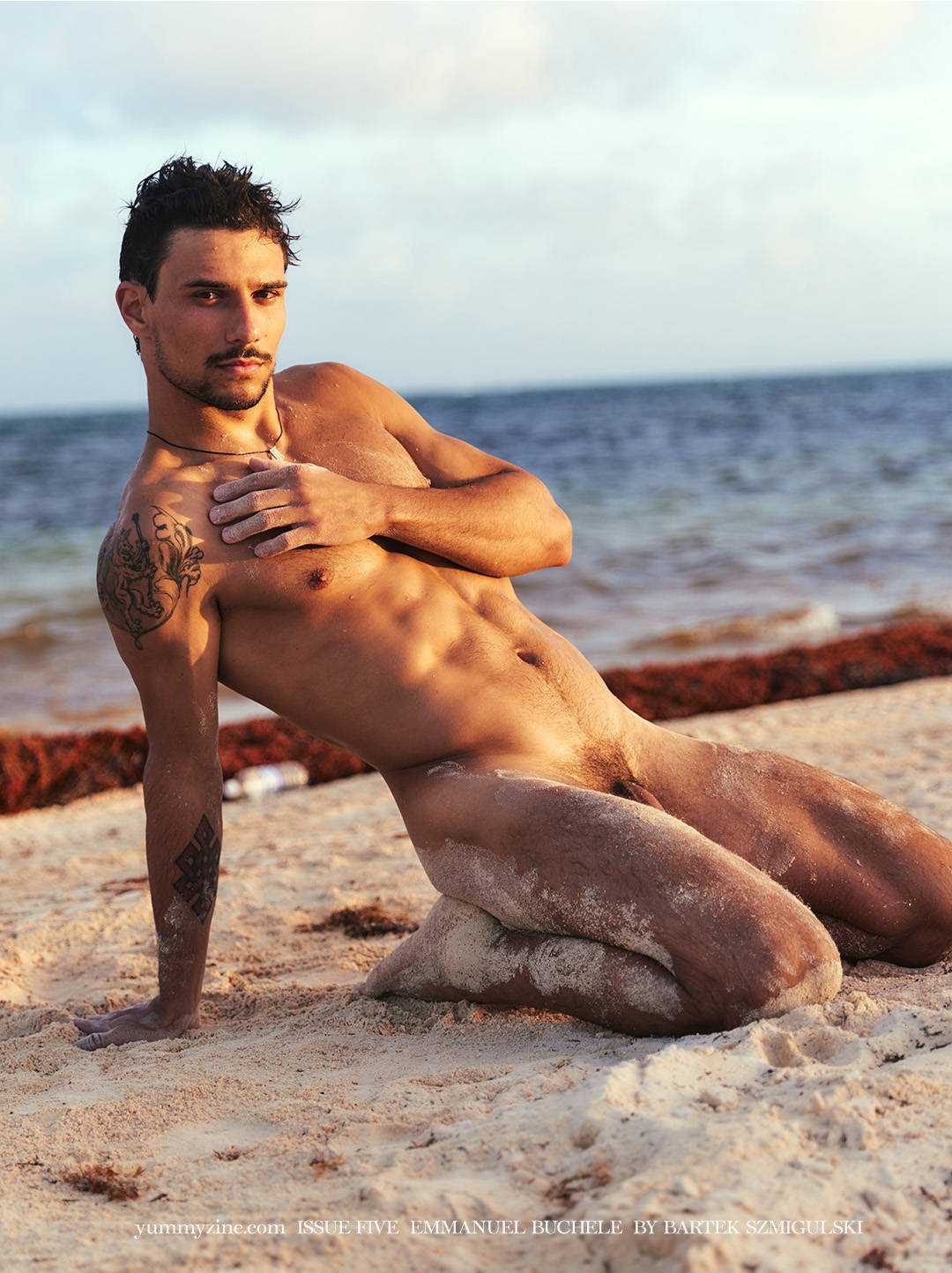 AGE. How important is sex to you?
EB: Sex is really important for me, and I really pay attention to how the other person feels and how I can make her feel good. When you see the other person having an amazing time you feel amazing too. The definition of sex has changed a lot for me in a good way.
AGE. What do you hide on your bedside table or your camera roll? Anything yummy?
EB: Well, my phone slipped when I was skating so my front camera broke, so I cannot take the kinds of pictures you're thinking about. I tried but they were not good at all and I just deleted them. I need to fix my front camera. I don't really care about that, but some girls send me some nudes but I've never really enjoyed that much those types of pics, I prefer the real thing.  
AGE. Which is your biggest dream or goal you would love to accomplish one day, professionally and personally?
EB: My goal would be to change people's minds because that would mean I've done a good job, for example in my acting career, so changing somebody's mentality through a movie or something would be really nice. I prefer that to people just telling me how beautiful I am, which sometimes happens when you're a model, so I totally prefer acting and I am focusing on my acting career to improve and be an amazing model, not just a cute face.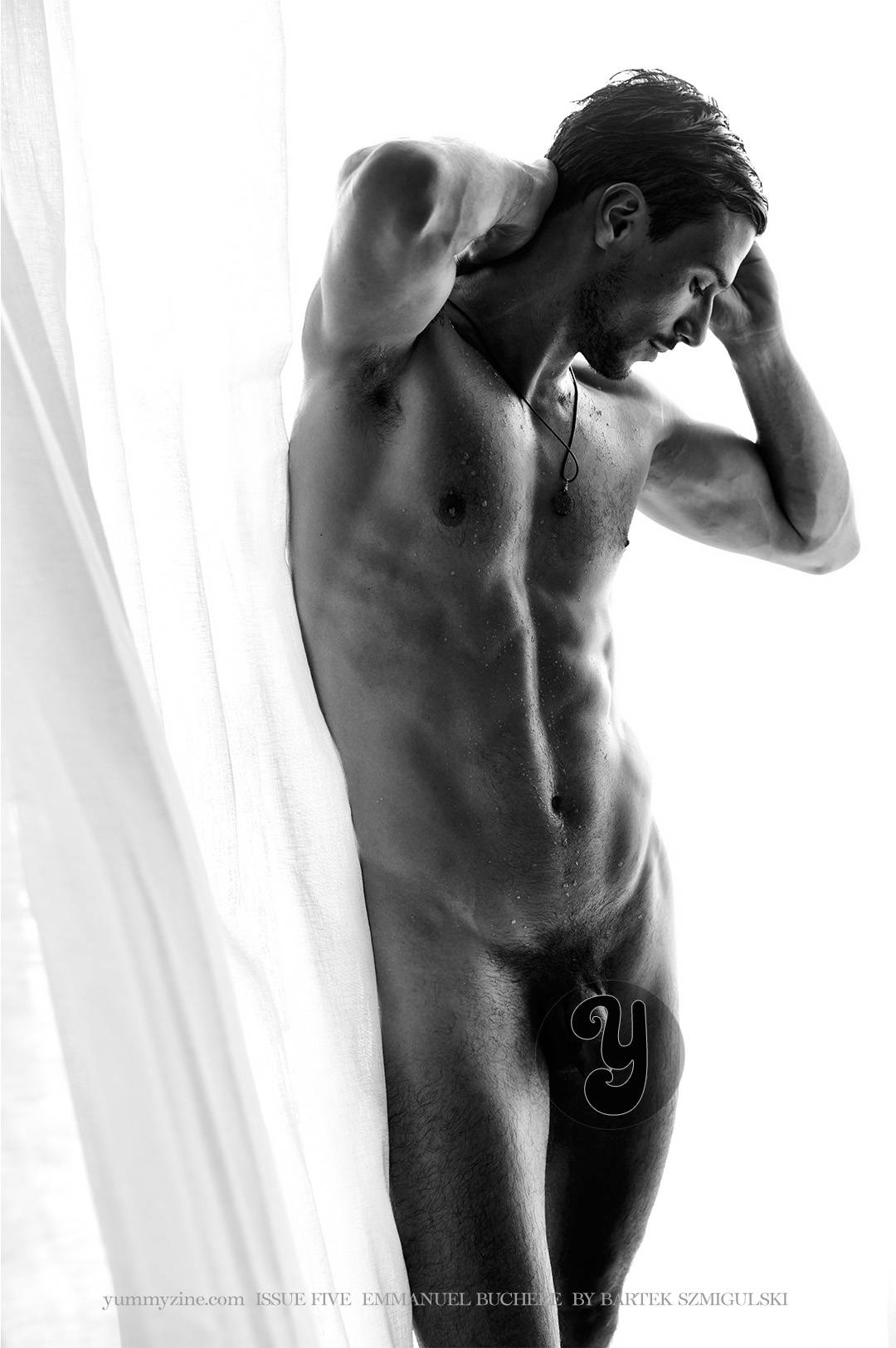 We offer the free ZINE on a first come first served basis, once our stock has gone, it's gone. So order fast to avoid dissapointment. Terms Apply.
Photographed by Alexsander Courtman exclusively for Yummy 5
Interview by Adrian Gomis Exposito (AGE)