Whether you know him by Kyle Kupres or Logan Stevens, by his art and photography, or by the facet and popularity gained as an adult entertainment performer, the truth is that his essence is seen in everything he does. Kyle delighted us with his presence by accepting this interview for Yummy, in which we talk about a myriad of topics, from his beginnings in the adult entertainment industry and how his first experience being in front of a camera was to now switching to his own platform and producing his content.

Other interesting topics sprung up during our conversation, touching on various matters that concerned him. He tells us about his view and personal experience switching from big producing studios to platforms like OnlyFans and how predictable the situation was; his take on fashion and art using erotic and sex work culture elements, and what he enjoys the most about what he does, celebrating sex positively and healthily. Evidently, we couldn't miss the opportunity to ask him about his wildest and yummiest sex experiences, with which he's quite explicit, leaving little room for imagination

Photo Story by Sasha Olsen

The images is cropped/ made safe for online purposes, full images available inside Yummyzine Issue 2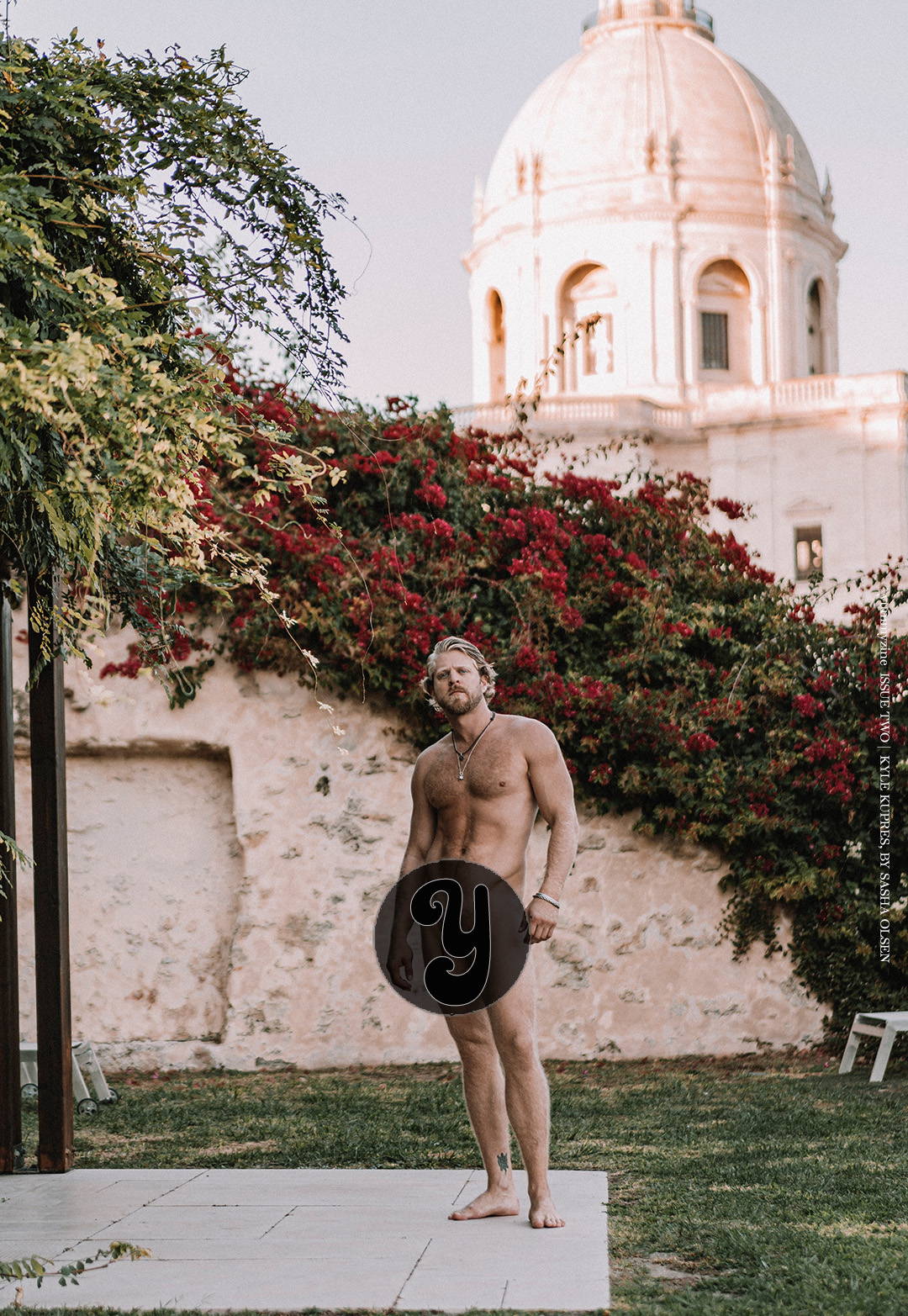 Hello Kyle! It's an honor to interview you, I really love your work and aesthetics. To start this interview, could you please introduce yourself shortly?
Hey there. I'm Kyle Kupres, also known as Logan Stevens, and I'm an artist and an adult entertainment performer.
Besides what you've mentioned, you're also a photographer and content creator. What made you start in this industry and what do you love the most about it?
Why I started in this industry is too big of a conversation to have here. What I love the most about it is the freedom and flexibility I have in my life at the moment. I can go wherever I want whenever I want and still make some work while having the time of my life.
What was the thing that surprised you the most when you first moved to Los Angeles?
This city does not offer itself freely to newcomers or casual visitors – it can be very lonely and isolating at first. People who live here have relatively immovable orbits or patterns of movement and socializing, and it's difficult to shift these patterns in your favor, so you need to make your own orbits and be happy when they cross paths with others. You really have to create your own LA experience and that's not an easy thing to do. The good thing is that every tool you could ever need is right here, but you have to ask for it and work for it though.
You look really good, keeping your body looking toned and muscular. What's your routine to look this good?
First of all, thank you! I work with a personal trainer and I follow a routine as much as I can – I do my best and I keep learning. The food you eat is your fuel, so having a good diet is the key. That's the hardest part.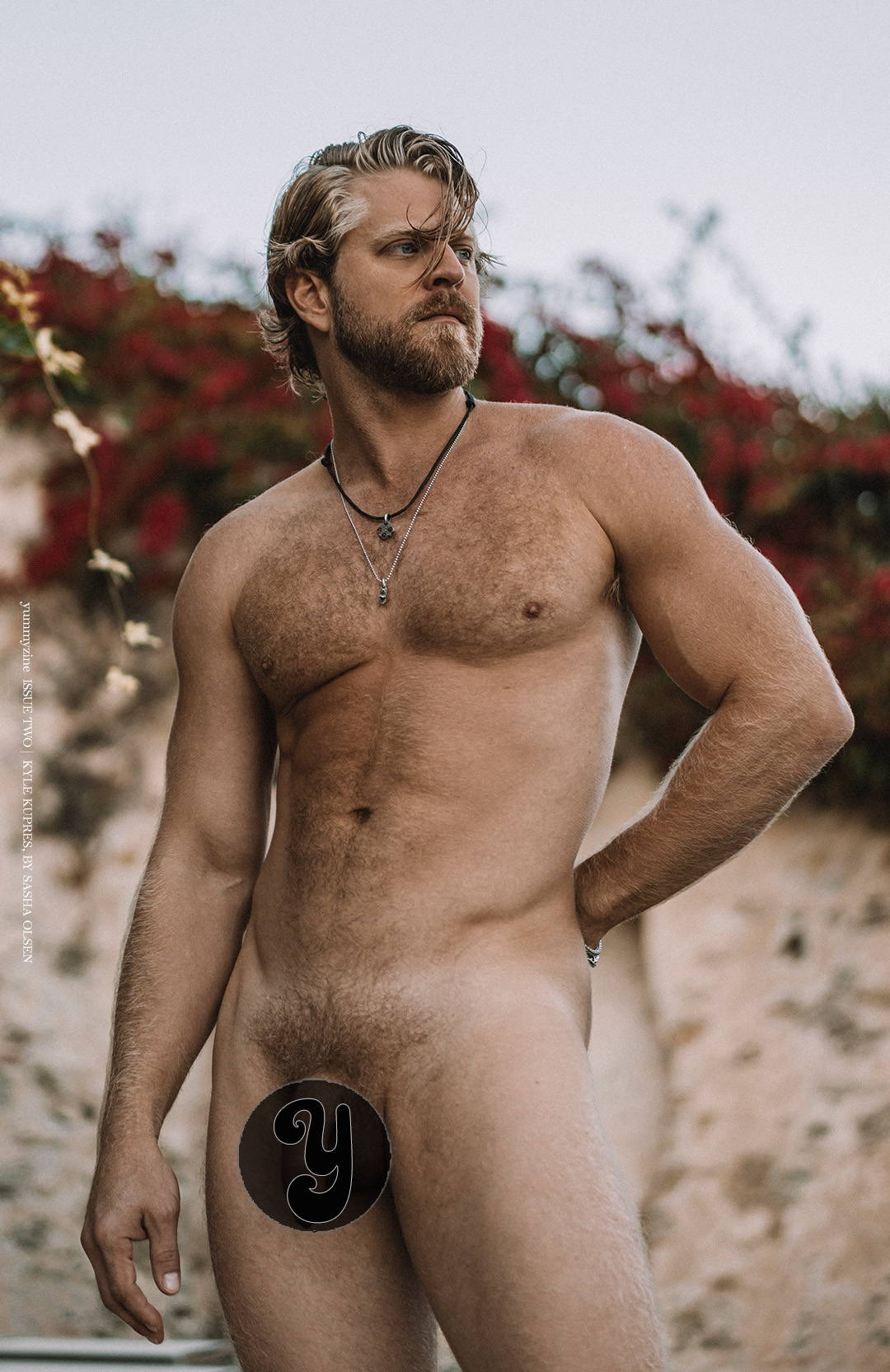 We live in an era in which platforms like OnlyFans have allowed adult entertainers to produce their own content. You started in the porn industry with studios and then moved into your platform. How did that change impact your work and how did it impact the industry in general?
It was always going to go this way. The only reason studios needed to exist was because creators like us never had the means of production and distribution that we have now, but iPhones and social media have definitely changed everything. The way it is now, we get to be just ourselves producing the kind of content we want with the people we want to create it with. Studios always had a brand image based on body types or age dynamics or whatever, and we had to fit into this brand image instead of just being who we were – that's not a great place to be. Boxes, either figurative or literal, are not healthy places to live.
You have a quite loyal fanbase. Do you get recognized often? How do you deal with that?
I'm not super famous or anything but in gay spaces around the world, I do get recognized a fair amount. I also know that only a portion of those folks actually approach me. I really like it when it happens and it's almost always very sweet and respectful. It's nice to hear people appreciate what you do, whatever that is. Although sometimes I actually feel more anxiety when I go out now because I have more awareness of other people's eyes on me.  
As a sex worker and adult performer, I'm sure you got used to being naked in front of the camera. Do you remember how was your first experience being fully naked in front of a camera? How did you feel back then?
I already knew that the idea of hiding our bodies and our sexuality was absurd. I hadn't fully internalized that yet so there was definitely some anxiety. I remember just pretending as though it was the most natural thing ever and it became so.
Fashion and sex work are pretty close as many fashion concepts sometimes integrate eroticism or sex work culture elements. What's your view on this matter? Do you think it is appropriation or appreciation?
I think it's a big lie that fashion and sex work have a close relationship. Voyeuristic tokenism or cosplay at best. Fashion and art love to reference sexuality and sex work as long as they can retain some peripheral detachment. It is as if they float above it, examining its ridiculousness through a magnifying glass while saying "look how fascinating! Love it!" I think they often use the concept of sex work to give the products a sense of 'edge' without actually going there. For example, most modeling agencies will still drop models for starting an OnlyFans or doing 'hardcore' pornography because the model won't get jobs. I have a friend with a serious modeling contract and he's been advised to avoid doing too much "gay stuff." I'm sure that there are tons of designers and creatives who have an appreciation for sexuality and sex work but everyone is too afraid to do any more than reference the concept at a safe distance. It's okay to portray sex work as long as the audience knows it's just theater, like dressing Bella Hadid as a sex worker or this Victor and Rolf shirt that said "we are all prostitutes." I mean, yes but also, no – I find it patronizing and hollow. Many fashion brands seem to think any direct relationship with sex workers cheapens their image. It's changing a tiny bit but all institutions are the last to appreciate the value of any contribution that exists outside their comfort zone. It's about advertising and audience. Everyone is trying to protect the fragile sensibilities of a sheltered and conservative consumer. I love beautiful clothes and creativity but most of the fashion world has its head up its own ass.
I believe you recently did an editorial for a magazine focusing on wearing Fendi. Can you please share with us how that experience was?
This was cool for me because, as I was saying earlier, the major fashion brands shy away from being directly associated with adult entertainment and sex work. I know it's weird to say that it's a validating experience because I'm celebrating my acceptance as a suitable advertising space, but it is. It's like the institution finally unlocked the doors a bit. Ultimately, that makes it easier for everyone to access respect and opportunity.
Let's spice up the conversation a bit. I'm sure you have had a lot of sexual encounters and mind-blowing experiences. Can you tell us some of your craziest sex experiences?
From fucking in the bed of a pickup truck in a beach parking lot at night to a blindfolded gang – there are too many situations to mention and most of them were filmed and are on my OnlyFans page indeed.
Have you ever gotten caught in the act by someone you didn't expect to see the situation at all? If so, what happened?
Yes, definitely. Sharok and I once thought we had found a relatively secluded spot where we got out of the car and he was blowing me on the roadside. Apparently, some lady in this house nearby could see us and she started yelling at us from her deck – she was definitely not happy. It's all on camera somewhere, including her yelling at us and Sharok apologizing.
Name your biggest turn-on and the thing you like the most about sex.
I don't know how to answer that question because sex is never just one thing and what turns me on changes and shifts a lot.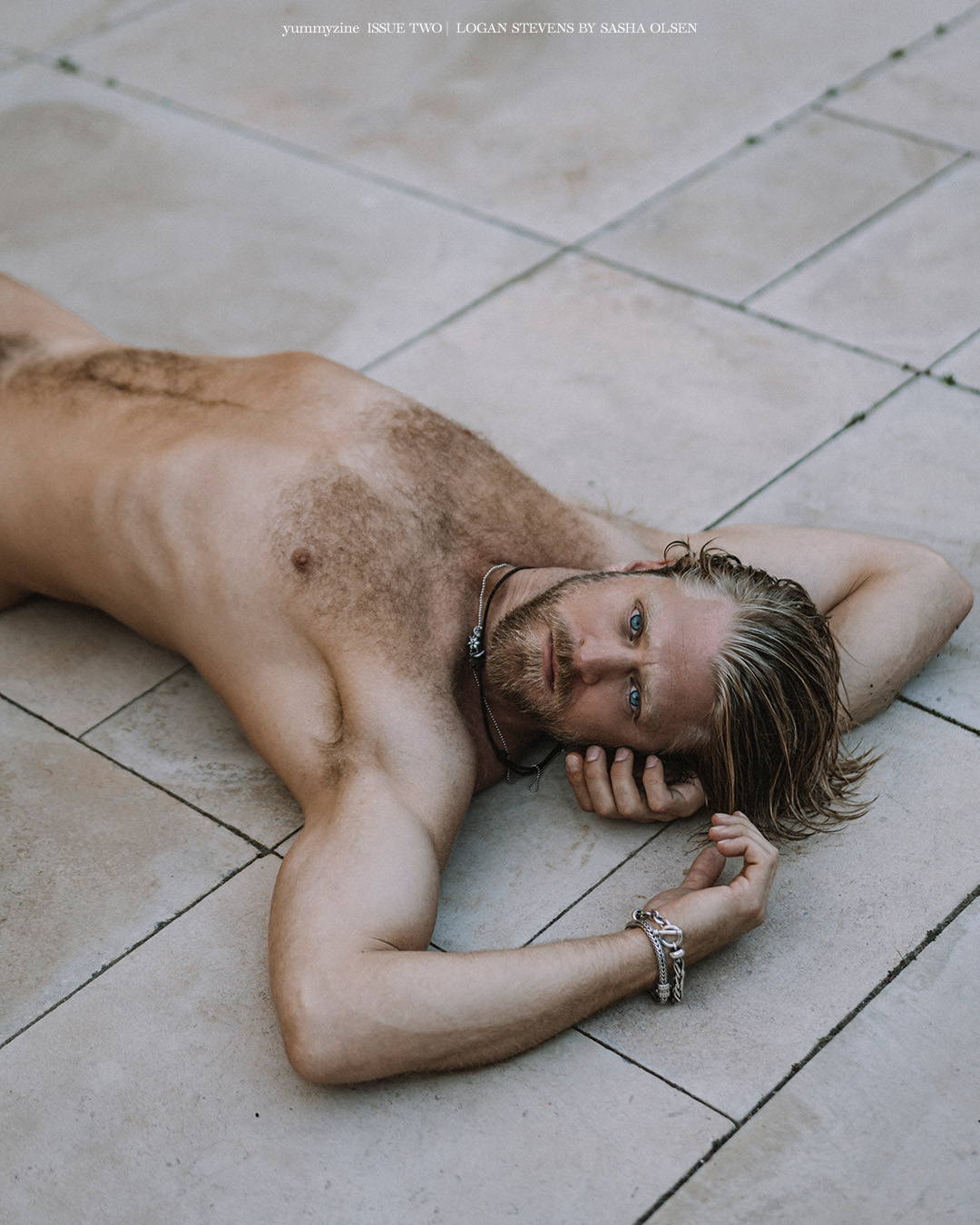 When you think about the word yummy, what comes to your mind?
I think about food and sex, which are kind of similar needs. We can describe both urges as "hunger" and when I see something I like, I definitely want to put it in my mouth.
What do you enjoy the most about making porn? Is it the act of performing, having people watching, or something else?
My mom kind of summed it up well after she watched the circus of books documentary about a conservative Jewish family that accidentally started a gay porn empire. Her conclusion was something to the effect of: "it had never occurred to me before how important porn is for young queer people. I can imagine how affirming it would be to see people enjoying their sexuality when the rest of the world is trying to tell you it's wrong or prevent you from knowing anything about it." I try to make porn that celebrates sex in what I think is a positive and healthy way – that's what I want to put out into the world. I enjoy helping people to give themselves permission. Maybe if I do it first you can see it's totally fine to do the same.
To conclude, what's the best piece of advice anyone has ever given you? What piece of advice could you give back?
I believe if you follow all the rules you might find life easier but you will be a product of compromise. You won't be entirely yourself and you will be replaceable. Carve out your own unique path and no one could ever challenge your contribution, and always be as kind as you can. We aren't perfect, of course, but if you ever feel like shit, try doing something nice for someone else – that usually turns it around pretty quickly.
Photographed by SASHA OLSEN exclusively for Yummyzine Issue 2
Interview by Adrian Gomis Exposito (AGE)