The French fitness model with Italian and Lebanese roots Rayan Ricci, whom we had the pleasure of working with for Yummy Issue Four, has a very lovely and sweet chat with Yummy where we get to know more about him, how he started in the modeling industry touching down on some iconic moments of his career and, of course, showing us his sexiest and yummiest side.


Photo story by Bartek Szmigulski interviewed by Adrian Gomis Exposito
The images are cropped/ made safe for online purposes, full images available inside Yummyzine Issue Three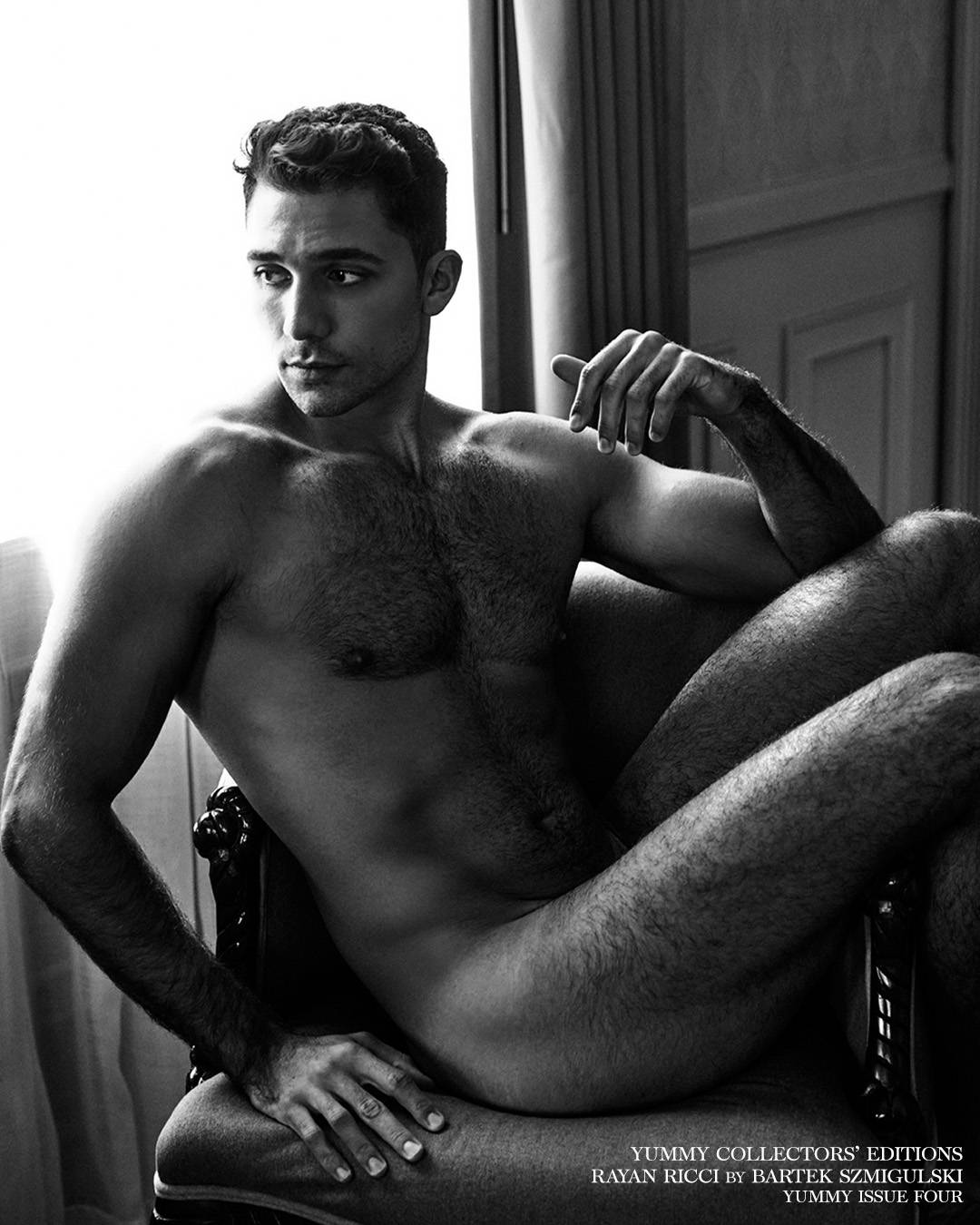 Hi Rayan! It's a pleasure meeting you. How are you? How's life been?
Hi! It's a pleasure to meet you too. I am in Dubai for a few months escaping the European cold weather and getting my tan line ready for this summer. 2023 is starting well for me with new ambitions and new projects that I am working on.
For those who might not know you, could you introduce yourself briefly? What do you think makes you unique?  
I am a French fitness model with Italian and Lebanese roots. I grew up in Paris and moved to Dubai and London when I finished my studies. I have been traveling the world and sharing all the places I visit on Instagram. My community followed my body transformation through my healthy nutrition and fitness exercises.  
As you mentioned, you are a professional fitness model. Tell us about your story of how you got into this industry and what encouraged you to do so.  
I traveled to Barcelona on July 2016 with a group of friends of mine. That was the first time I saw something else besides France or Lebanon where I use to spend my summers with my family. This Spanish trip made me realize that I was insecure about my body. I was very slim, with no muscles at all. Seeing all these strong guys showing off on the beach made me realize I should move my ass to the gym and start working out, a thing that I hated before! I got surprised by how passionate I became in the following year, adopting a healthy lifestyle and seeing the results coming up made me very proud of myself. This decision brought a lot of interest to social media, especially from agencies. I signed with a few and started working as a model.  
I've seen you also offer workout plans via online training and you're really passionate about fitness and a healthy lifestyle. What can you tell us about it?  
After many requests, I decided to help and give advice from my own experience to the people who need it. I know how it can be hard for many to start a new "healthy" lifestyle, but I try to show the world how fun and easy it can be to adopt this routine without any hard restrictions.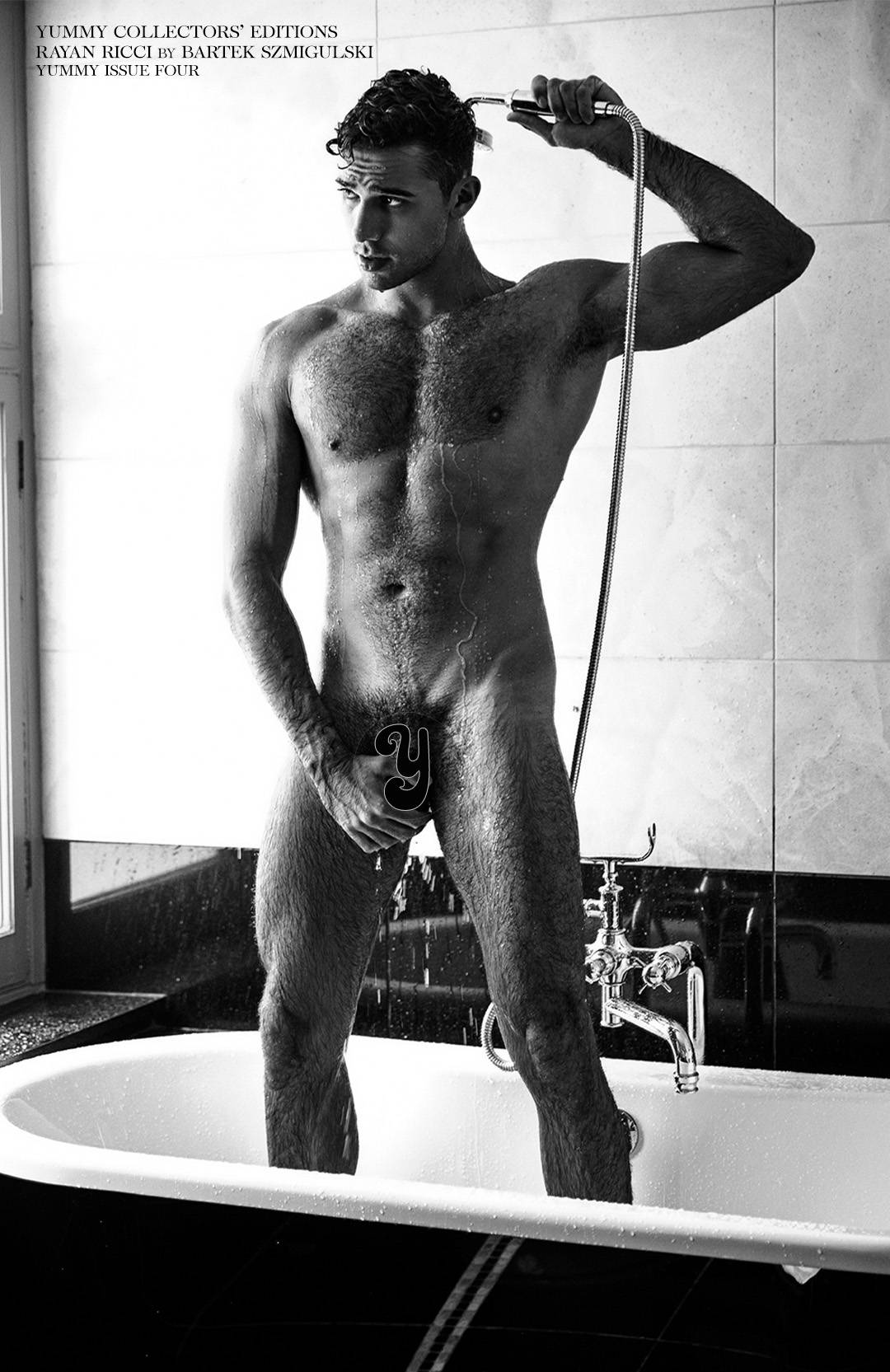 Talking about working out and knowing you're a fitness model, what's your secret for looking as good as you do? Walk us through your routines, tips, or secrets.  
First of all, thank you for saying that, I really appreciate the compliment. Today for me the most important is health. I don't smoke, I don't drink, I don't do drugs, and I am a boy who loves water and carrot juices and enjoys eating chicken and bananas. I take care of my skin as much as possible, using a sunscreen every day. Hydrating your skin is one of the most important things to do to keep your skin healthy.
I need to ask you this. Your look with the Burberry skirt broke the internet as you look stunning. How did that come about? How did that make you feel and what's your opinion about gender, self-expression, genderless fashion, and related topics?  
I was invited to this Burberry show in September 2022. I wanted to find a look that put me out of the basic zone, that expressed my gender but also represent me mentally. I showed up at the Burberry store on Regent Street and asked to see the men's collection. I had the idea of wearing a kilt to honor this British brand, but also Queen Elizabeth II that left us a few weeks before. Nothing really interested me until I saw this skirt in the catalog. The sales advisor was surprised and kept reminding me this was a female skirt. I asked to try it out and I loved it. I tried to mix it with something very simple and manly as a white shirt under a black top, all tucked in the skirt. Of course, what could be better than long socks to join a full schoolgirl outfit? My friends were telling me I would be crazy to wear that but I was confident about it and that was the most important thing. Once I arrived at the show, I never got as much attention in my life. I got many positive reviews about that look and it is the most reposted picture I ever posted, it is even getting reposted by the time I'm doing this interview.  
You really look like a really confident person, with a great personality and outstanding values. Where do you think confidence comes from? Is just having a stunning body enough or is it also in the attitude?  
I grew up in the french countryside, where I was the only different person. It was hard for me to be who I wanted to be until I understood that life is short and you should enjoy every moment of it. Don't give a fuck about people with a closed mentality, only surround yourself with positive people, and positive energy, respect others and understand life is good. Working on my body helped me be more confident, that's true, but it's not only that. I learned that people respect your decisions as long as you show that you are 100% sure about them. Wearing this skirt wouldn't have given the same impression if I was shy and not sure about it. The fact that people saw me proud of showing it and assuming it 100% made people respect my decision.  
Jumping to Yummy, you shot a wonderful story a while ago with Bartek Szmigulski for Yummy Issue Four. How was this experience?  
I was honored when Huw proposed I shot for Yummy as it was a magazine I liked. I am very comfortable in my body and was a fun moment shooting with Bartek.
As it couldn't be any different, you look gorgeous in this photo story. Was it your first nude shoot? How do you feel about nudity and the male body?  
It was my very first full nude shoot, I of course shot in swimwear and underwear very often. The body is nature, nobody should be ashamed of it, there is beauty in nature as long as it stays in certain conditions. You can turn it into porn very easily, which Bartek worked on the best possible to keep it soft and beautiful.
I'd like to ask you a couple of yummy questions. What does the word yummy mean to you? What do you picture when you think about it?
Yummy means to me something good to eat. I usually picture it with a wet tongue on the right side of your mouth.
We talked about confidence, which is usually linked with sensuality and physical attraction. What do you find attractive or seducing in another person? Do you like flirting?  
For me, sexy is an energy, not a body type. Someone humble, smart, funny, and confident has all chances with me. I love flirting, but it is very hard to convince me. I don't do that with many as I like to keep this energy for special human beings, otherwise, you don't enjoy it anymore.
If we were to scroll through your camera roll on your phone, on the "hidden" folder, on your bedside table, or any other secret places, what would we find?  
Big things!
Would you consider yourself a playful, sexy, passionate, and naughty guy? How important is having fun in bed for you?
Totally. As I told you I am very open-minded. There is pleasure in many different ways, and it would be sad to stick to the same thing. Your pleasure is as important as the others. I would enjoy even more, knowing that my partner(s) enjoy the moment completely.  
What importance do you give to sex? Is it a key part of your life or something you don't pay much attention to?  
Sex is very important. As men, we have needs that come very often (for myself) and it is good to do something about it. Of course, sex isn't the most important part, you need good energy for it. I can't have sex with someone I don't connect with.
Lastly, I see a bright future ahead of you. What are your hopes for the future? What do you look forward to the most in life?  
I'm looking to develop my fitness coaching app, maybe an underwear brand, focus on my routines, meet new people, and enjoy life the best way possible.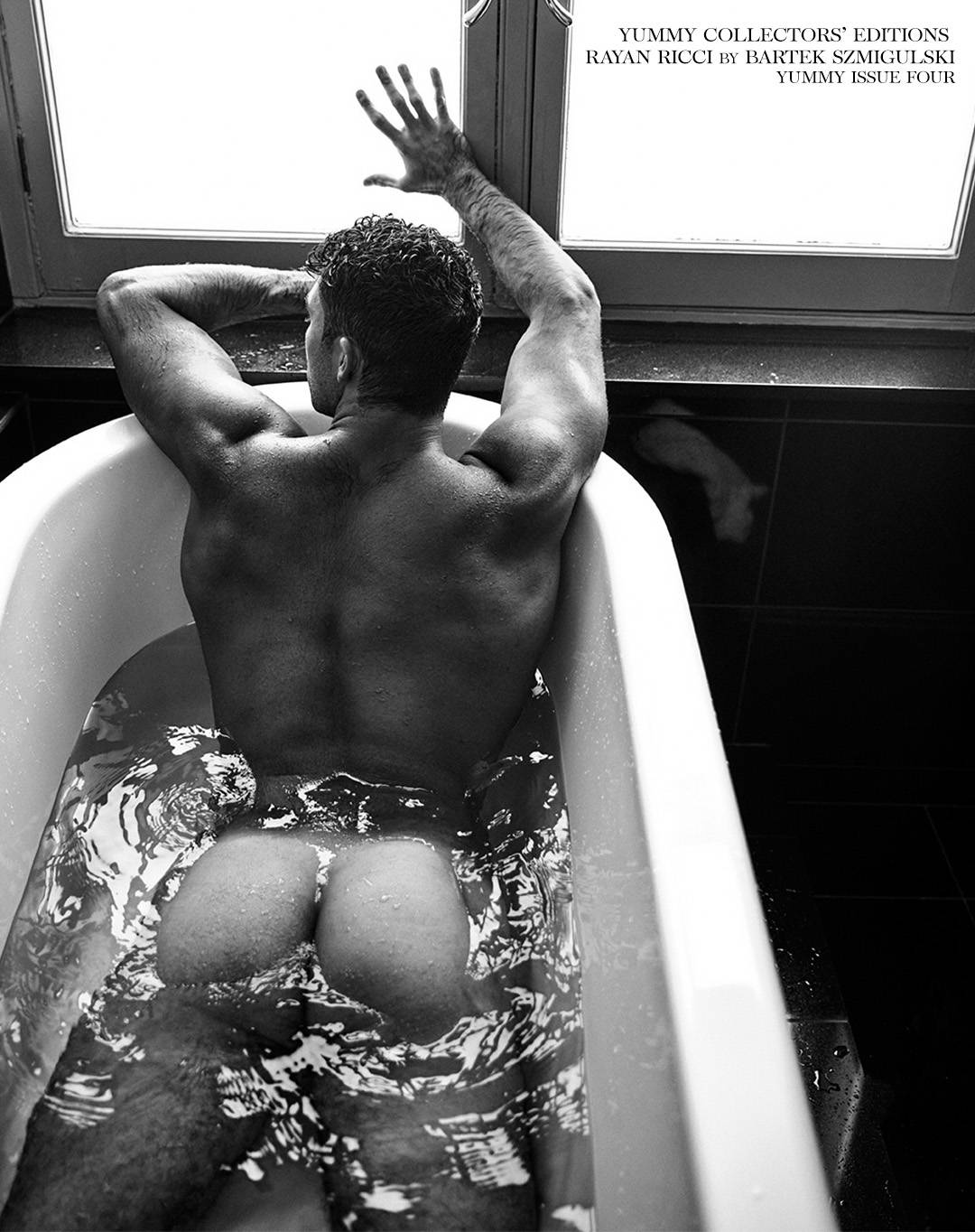 Photographed by Bartek Szmigulski exclusively for Yummy Issue Four

Interview by Adrian Gomis Exposito (AGE)