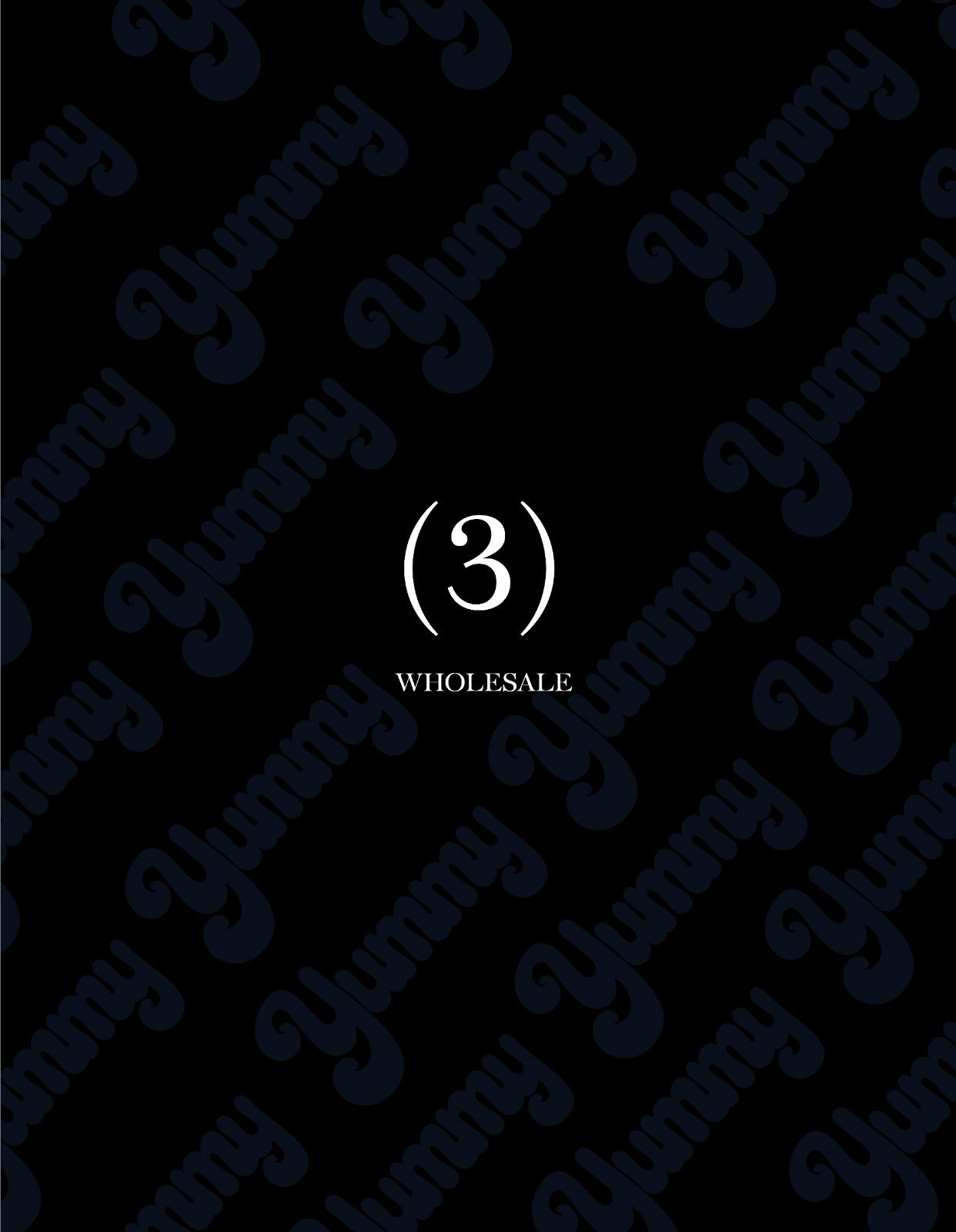 YUMMY Issue Three | Wholesale
Shipping Note
If your order, contains items that can ship sooner than the waitlist products, you are welcome to pay an additional shipping amount for your available items to be shipped early.
Otherwise, all your items will be shipped at the same time, when your last waitlist product is printed.
Yummy ISSUE THREE 
A magazine dedicated to male nude uncensored photography* available to order now.
Supplemental Terms and conditions: 
Minimum order quantities 10 for the £45 price
Minimum order quantities 5 for the £55 price
A limited-edition photography publication.
Yummy Issue Three Guest Edited by Giampaolo Sgura
Cover star: Giorgio Ramondetta 
scuba diving off the Italian coast
205 pages 
18 Nudes (Models)
Large Format Magazine
Thick and heavy
Frontal images
14 photographic themes
Shipping worldwide
Low-key, discrete packaging
FAST Shipping
FREE poster and postcard.
*Uncensored. Our magazine does show the fully naked male form, front, and back. You do get to see it all. Our website, social and blogs cannot show fully naked images. If you want to see a sneak peek of our cover star before you buy, sign up here
Giampaolo Sgura "I wanted to explore a subject that I have never done before. My real fantasy is the male body. The muscles, the hair, the proportions and the smiles. I got inspired by photographers that explored male nudity in the past like Bob Mizer in his Physique Pictorial magazines and the astonishing Images created by Robert Mapplethorpe as well as The Poetic approach of Duane Michals. I started to shoot at my home in Ostuni, in Southern Italy."

Our Yummy Three Models:
Alvise Rigo
Andrea Risso
Christos Katsavochristos
David Gapea
Edoardo Langone
Edu Roman
Elia Cometti
Gianmarco Costa
Giorgio Ramondetta
Giovanni Luzi
Jhona Burjack
Jhonatam Mujica
Jonas Barros
Jorge Roman
Maximo Garcia
Nacho Penin
Riccardo Albanese
Tommaso Bellini
YUMMY THREE it will be our best Yummy yet. All printed and shipping now.
Ships worldwide, be the first to see.

EU taxes & duties - please scroll down for further information
Taxes & Duty
International Orders
We have now added in other shipping options that offer an end to end service. These are DPD, UPS and Fedex. We recommend DPD/ UPS.
Shipping to some EU countries - For orders under €150 VAT is now charged on your order at the time of purchase. Orders over €150 will have additional taxes and duties applied by customs.
Additional taxes and duties can be charged in some countries, please keep a eye out for emails or texts or inapp messages form the courier should they ask you for additional charges. Your order will be returned to us if these are not paid, which will lead to additional costs. 
Questions? Do get in touch: shop@yummyzine.com